Music lovers and trend setters wait with bated breath for music festivals that people swear by for a good time. There are iconic music festivals that host big name artists each year. Coachella is one such gala event where music lovers from around the world gather to enjoy their favorite titles live. The event features artists from different genres of music, including rock, pop, indie, hip hop and electronic dance music.
Commonly called Coachella or the Coachella Festival, the Coachella Valley Music and Arts Festival is an annual event held in the Coachella Valley of the Colorado desert. It was launched by Paul Tollett and Rick Van Santen in 1999 and is organized by Goldenvoice, a subsidiary of Los Angeles-based AEG Presents. While the festival first came into being when American rock band Pearl Jam performed at the Empire Polo Club in 1993, the inaugural Coachella Festival was held in October 1999. Coachella showcases popular and established musical artists as well as emerging artists and reunited groups. It is one of the largest and most popular music festivals in the world.
What to Expect?
At Coachella you can witness your favorite rock and pop star perform live to your favorites. In the past years music personalities such as Bjork, The White Stripes, M.I.A., Amy Winehouse, JAY-Z, Snoop Dogg, Beyonce and many more have performed at the fest. Not just that, if you are an art lover then this fest is a must-go place, as you can find enticing art and design installations. This year too, you can find various international and local multidisciplinary designers and visual artists that include Architensions (Alessandro Orsini and Nick Roseboro), Cristopher Cichocki, Kiki Van Eijk, Estudio Normal, Oana Stanescu and Los Dos. Besides, there are numerous other activities that make your experience special and enjoyable. The camping facilities, games and plethora of food options have drawn large crowds in the past.
Dates, Location and How to Reach
Coachella takes place across two weekends in April and this year it will be held from April 15-24, 2022. It takes place at the Empire Polo Club in Indio, California, a small town in the Coachella Valley.
Visitors and tourists can comfortably travel to the venue through the shuttle services provided from hotels. The Any Line Shuttle service will have rounds between 12 p.m. to 8 p.m. on show days. There are also services connecting fliers to and from the Los Angeles International Airport. You can also easily connect to the venue from the Ontario International Airport and Palm Springs International Airport. Indio, California, is the closest town to Coachella. You can travel through bikes, bus or rideshare.
Tickets and Registration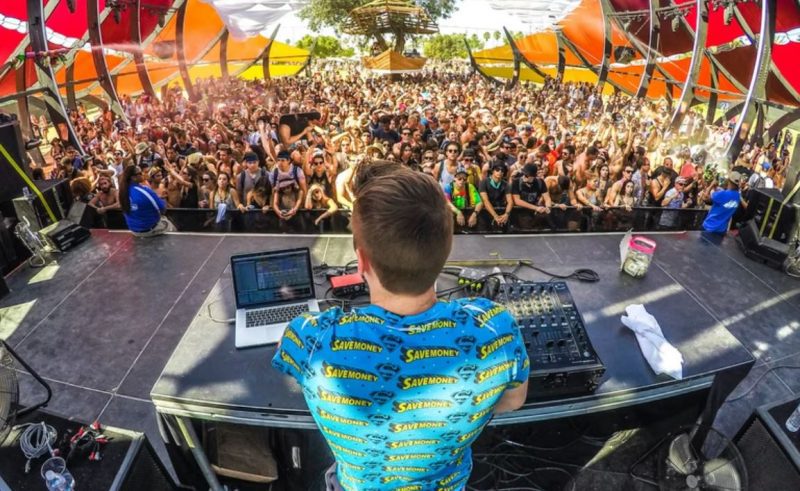 There are 3 different passes to choose from. The general admission pass can cost anywhere running from $449 to $499, the general admission+ shuttle pass is priced at $533 and the VIP costs around $929 to $1049. In addition, you can also find passes for camping and car parking as per your needs. Register in advance to get a confirmed seat or join the waitlist to be updated when passes become available. Passes can be purchased online using American Express, Mastercard, Visa and PayPal. They can be shipped to the address provided. Note that all sales are final and there will be no refunds offered unless the festival is postponed or cancelled.
Support and Feedback
For general enquiries, you can write to info@coachella.com. If the query is regarding a ticket purchase, you can call 1-855-771-3667. Most frequently asked questions on schedule, tickets, transportation or camping are addressed on the official website. The headquarters of the promoter Goldenvoice is located at 800 W Olympic Blvd, Los Angeles, California 9001