Contact Ticketmaster: Find below customer service details of Ticketmaster, including phone and address. You can reach the below contact for queries on Ticketmaster online booking, concert tickets, cancellation/refund, retail store locations or other questions. Besides contact details, the page also offers information and links on Ticketmaster services.
Ticketmaster Customer Service
Phone: 800-653-8000 (toll free)
Phone: 800-745-3000 (for help on ticket sales)
Phone: 866-448-7849 (Ticketmaster Express)
Phone: 800-943-4327 (TDD)
Ticketmaster Head Office
Ticketmaster
1000 Corporate Landing
Charleston, WV 25311
United States
International Support
Australia: 136 100
Canada: 1-855-985-HELP (4357)
France: 01-49-97-51-91
UK: 08444 999 999
Germany: 018 05 969 000 333
Turkey: +90 (216) 556 9800
Mexico: 5325-9000
Sweden: 077-170 70 70

The above are phone numbers of Ticketmaster offices across the globe. You can reach the contacts for concert dates, ticket booking or other queries
Ticketmaster Chat
To chat with the Ticketmaster support team click here
__________
Retail Locations
Click here to locate a Ticketmaster outlet nearest to your street. You can reach a local outlet to buy a ticket or pick up tickets already purchased. Currently there are some 2,000 retail outlets. Retail partners include Walmart, Kroger, Publix, HEB, Giant Eagle, Boston Store and Homeland.
Print Tickets
To manage your account or to print a ticket already purchased click here. In case an event is cancelled, a full refund is offered. Otherwise, you can get a refund only for 72 hours after purchase of ticket.
About Ticketmaster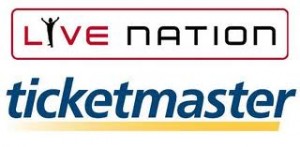 Ticketmaster was founded by two college staffers and a businessman in Phoenix, Arizona, in the year 1976. In 2009, Ticketmaster surpassed sales of one million paperless tickets. The global event ticketing leader has over 26 million monthly unique visitors. In 2010, Ticketmaster merged with Live Nation to become Live Nation Entertainment. Live Nation Entertainment currently is the world's leading live entertainment and eCommerce company. The company consists of of five businesses. In 2009, Live Nation sold 140 million tickets, promoted 21,000 concerts and partnered with over 850 sponsors.
On the Ticketmaster website, guests can book tickets for music events, sports, arts or family events. Whether it is alternative rock, comedy, country, jazz, rock and pop in music, or basketball, football, hockey or motorsports tickets, you find them all at Ticketmaster. Under Arts & Theater there are categories such as comedy, museums and exhibits, musicals and plays. Payment for online purchases can be made by MasterCard, Visa, American Express, Discover Network and Diners Club. Guests can also choose preferred seats with Ticketmaster's interactive seat maps. Tickets could be printed, can be picked at retail locations or can even have it sent to an address.