TANF, which stands for Temporary Assistance for Needy Families was enacted in 1996. It is a United States federal assistance program that replaced the Aid to Families with Dependent Children (AFDC) program. The federal government grants cash to states which later is used to provide participants with a monthly benefit. The programs go under different names in each state. You can find out with an Administration for Children and Families agency in your state to know more details. The program is designed to help low-income families with children achieve economic stability. It provides financial assistance and other support to the participants.
The TANF program was introduced through the 1996 Personal Responsibility and Work Opportunity Reconciliation Act (PRWORA). The purposes or the goals of the program are set in this law. The purposes include: to assist needy families so that children may be cared for in their own homes or in the homes of relatives; to end the dependency of needy parents on government benefits by promoting job preparation, work, and marriage; to prevent and reduce the incidence of pregnancies among unmarried couples; and to encourage the formation and maintenance of two-parent families.
Who is Eligible to Apply for the Program
Applicants must be a resident of the state in which they apply, as well as U.S. citizens, to be eligible for this benefit program. Even if you are homeless and do not have a permanent address, you will qualify for the program. If you are an immigrant, you need to meet certain immigration qualifications and have legal documents. You must be unemployed or underemployed, and your income must be low or very low. You also need to meet one of the following criteria:
You should have a child who is 19 years old or younger living with you, or
You should be a pregnant woman (living with her husband or alone), or
You must be 18 years old or younger and be the head of your household. A child who is 18 must be a full-time high school student.
There are also income and resource requirements. Resources include stock, bond, mutual funds, vehicle, checking and savings account. This varies in every state.
How to Apply for TANF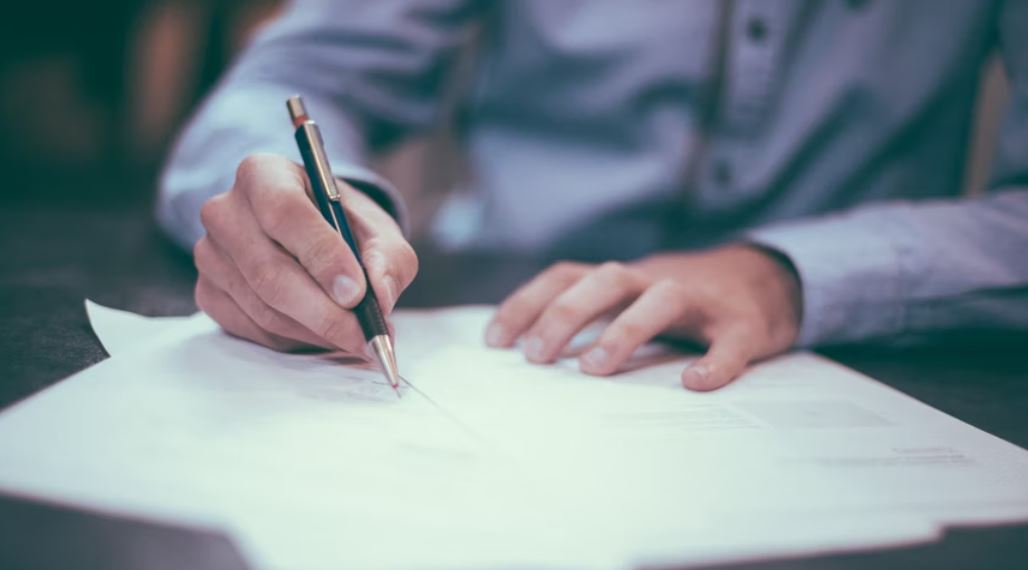 The process of application is similar to the other government benefits you apply for. The state in which you apply has the upper hand in designing the program application. So, it is not the same in every state.
You need to find your state program on the official website. You can also use the DHS Office Locator to find the nearest Family Community Resource Center. After you do so, you can either apply online or visit the local agency to apply in person. You can also apply over the phone. When you visit the office or the website or make the phone call, you will be able to find out if you are eligible to apply for TANF. There is an official helpline number that you can reach out to in case of any assistance you require.
Know the Benefits of TANF
As of August 1997, TANF families are limited to 60 months of benefits in their lifetime unless they qualify for a time limit extension.
TANF benefits will not help families to support all their basic needs. But, for a family with low or no income, the program is highly beneficial. The TANF benefits are determined by the size and income of the participant's family. A family of three with no monthly income would receive more monthly grants than a family of three with a certain income. The amount of the grant and the types of services you get also depend on the state you are residing in. However, some of the basic coverages that TANF provides almost everywhere include:
Temporary cash assistance for basic needs such as food, clothing, and shelter.
Transitional services to assist families in becoming self-sufficient, such as GED preparation, vocational training, postsecondary education, vocational rehabilitation, basic English classes, child care assistance, work stipends, job retention services, and so on.
Screening for substance abuse, mental health, and domestic violence issues, as well as referrals to available services to address them.
If you qualify for TANF, you can also apply for SNAP and other medical and financial assistance programs of the federal government. There is a 60-month limit for participants to receive the benefits of TANF. If you have received cash assistance so far, you will not receive cash after this period. Besides, if you had no income, you are bound to get a job within the TANF assistance period.
Under this program, you will be helped with job preparations, interviews, and writing applications. So, do not have to face the corporate world alone without any skills. TANF will provide you with other assistance to hone your skills for different types of work.
How to Contact TANF by Phone
The headquarters of the department that handles TANF is located at 200 Independence Avenue, S.W., Washington, D.C. 20201, United States.
Below are the state contacts for support:
Phone: 334-242-1310 (Alabama)
Phone: 907-465-3030 (Alaska)
Phone: 855-432-7587 (Arizona)
Phone: 855-225-4440 (Arkansas)
Phone: 916-651-8848 (California)
Phone: 800-536-5298 (Colorado)
Phone: 1-855-626-6632 (Connecticut)
Phone: 302-255-9500 (Delaware)
Phone: 202-671-4200 (Dist. of Columbia)
Phone: 850-300-4323 (Florida)
Phone: 877-423-4746 (Georgia)
Phone: 877-456-1233 (Idaho)
Phone: 217-785-3300 (Illinois)
Phone: 800-446-1993 (Indiana)
Phone: 800-972-2017 (Iowa)
Phone: 833-765-2003 (Kansas)
Phone: 502-564-3440 (Kentucky)
Phone: 888-524-3578 (Louisiana)
Phone: 800-332-6347 (Maryland)
Phone: 800-249-2007 (Massachusetts)
Phone: 855-275-6424 (Michigan)
Phone: 651-431-2000 (Minnesota)
Phone: 800-948-4060 (Mississippi)
Phone: 573-751-3221 (Missouri)
Phone: 800-992-0900 (Nevada)
Phone: 888-473-3676 (New Mexico)
Phone: 800-342-3009 (New York)
Phone: 800-792-9773 (New Jersey)
Phone: 919-527-630 (North Carolina)
Phone: 800-755-2716 (North Dakota)
Phone: 866-244-0071 (Ohio)
Phone: 405-521-4391 (Oklahoma)
Phone: 800-692-7462 (Pennsylvania)
Phone: 800-616-1309 (South Carolina)
Phone: 866-311-4287 (Tennessee)
Phone: 877-541-7905 (Texas)
Phone: 855-242-8282 (Virginia)
Phone: 877-501-2233 (Washington)
Phone: 608-266-6886 (Wisconsin)
Since its introduction, TANF has come a long way in making families economically stable and providing employment assistance to them. You can contact your state agency office for TANF information and further assistance.