Celebrated as the second-largest mobile operator in Indonesia, Indosat Ooredoo Hutchinson has established itself as a stable and reliable telecommunication provider in the country. The company is a result of a joint venture between Hutchison Asia Telecom Group and Ooredoo. Originally founded in 1967, Indosat Ooredoo Hutchinson also offers broadband internet services for residential areas.
The wireless services of Indosat operate on primarily two sub-brands – Three and IM3 – where IM3 is for pre-paid customers while Three is for post-paid users. As a result, customers will notice a difference in the pricing structure of the two brands. But, the good news is that – IM3 has recently launched its postpaid services as well. Indosat also offers services such as fixed telecommunications, IDD (International Direct Dialing) and multimedia services.
Additionally, Indosat has also launched its much-awaited 5G network services within Indonesia. So, if you have a 5G smartphone, you can enjoy better upload and download speeds over the air. However, do remember that the company only supports the N3 (1800 Mhz) band. Therefore, do make sure that your smartphone supports the N3 band specifically.
Coverage for Indosat Ooredoo's mobile network services is pretty wide, covering more than 75 per cent of Indonesia's operating region. Thus, you do not have to worry about sketchy network services, even if you are located in a rural area. Not to forget, the company also sells eSIM for users who want to ditch their physical SIM modules.
It is no surprise that Indosat has been at the forefront of creating innovation within the mobile network space in Indonesia. And if you are ready to shift your mobile telecom services to Indosat and want some pointers on how you can activate your newly purchased prepaid SIM card, then this guide with steps is just for you.
How to Activate Prepaid SIM Card Online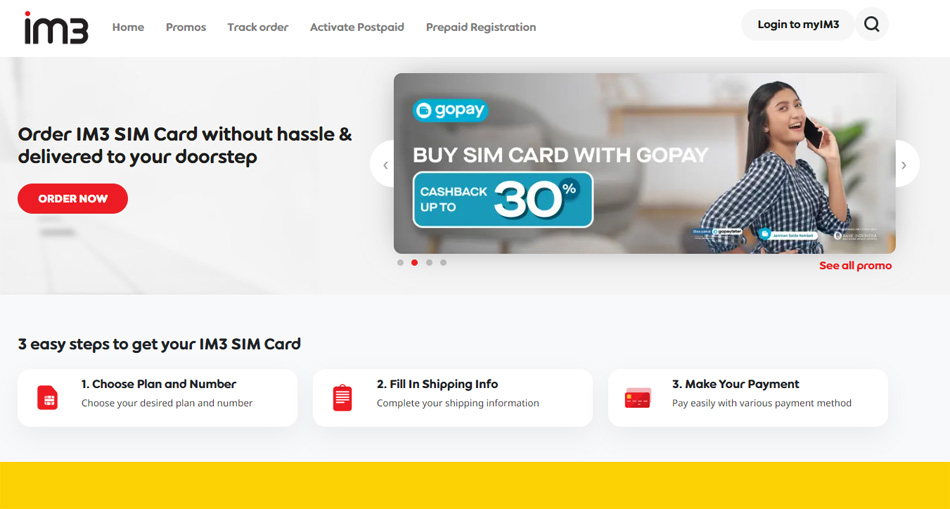 If you want to activate your Indosat Ooredoo prepaid SIM online without leaving the comfort of your home, then be sure to follow the suggested steps below.
To start the process, you have to visit Indosat's official website here.

Once you visit the web page, there will be options to choose either prepaid or postpaid. Go ahead and order your prepaid SIM card. On the next page, you have to choose the plan you are opting for. Each plan has a maximum validity of 30 days and the benefits offered will differ based on the pricing.

After you decide on your preferred plan, you will be requested to select your delivery location for the prepaid SIM card. Enter your village, postal code or sub-district name. Ensure that the delivery location is provided correctly so you do not face any hassles.

You will be prompted to select the delivery mode (either fast or standard) and then on the next page, you can select your mobile phone number from the list provided by the online system.

Finally, you have to provide additional data about your name, phone number, email address, delivery address, etc. Once done, you can continue to pay for the amount online and the SIM will be delivered to you according to the stipulated delivery timeline. Once delivered, register your new prepaid SIM here.
How to Activate Prepaid SIM Card at Store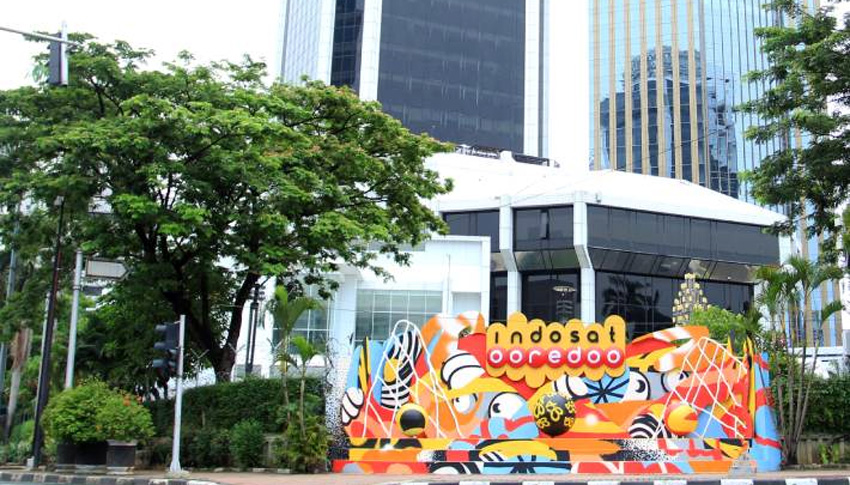 To activate your Indosat Ooredoo prepaid SIM card by visiting an offline retail store, proceed to follow the required steps below.
First, you have to locate a nearby Indosat-branded store around you. To do that, you have to visit the official store locator here.

Search for your location name or enter your postal code, and you will get suggestions for the nearby stores around you. Once you have found your preferred store, head over to the same with your mobile phone and supporting documents for establishing your identity.

Ask the store representative for a prepaid SIM card once your identity is verified. Also, choose the respective plan you want to enjoy using.

After that, your prepaid SIM card will be activated on spot and you can then insert the same into your mobile phone.

Lastly, proceed to pay for the SIM card along with the mobile plan obtained and you are all set to start enjoying Indosat's services.
How to Activate Prepaid SIM Card via Phone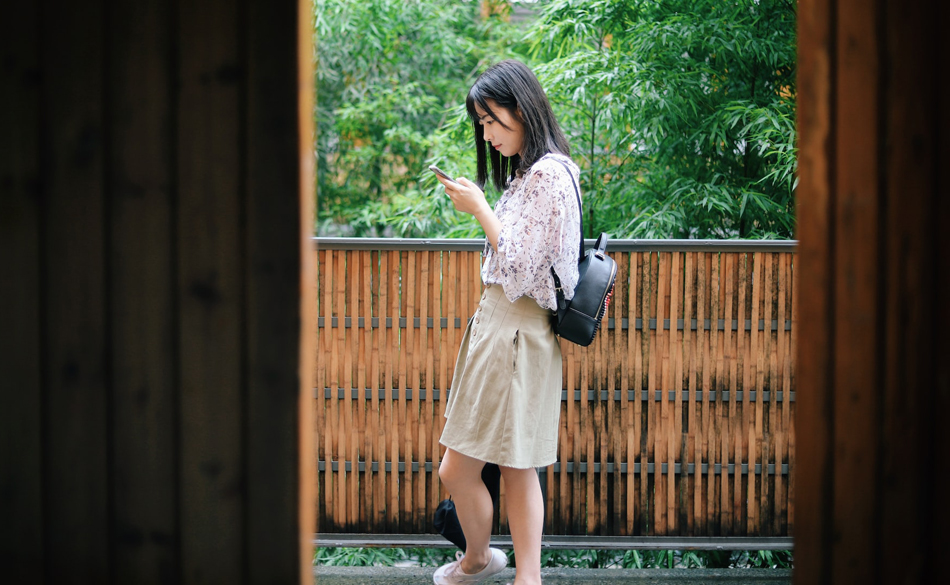 If you want to activate your Indosat Ooredoo prepaid SIM over the phone, then follow the advisable steps below.
Begin the process by first registering a callback with Indosat's customer service team on the web or by writing to [email protected]
Fill in your details as well as your preferred time for the callback.

When the customer care service team gets back to you, proceed to register a request for a new SIM along with your preferred plan. The customer service will have some good offers to provide for new users, so do not forget to ask for same.

Once you have provided your identity and shipping details, the prepaid SIM card will be shipped to your doorstep. You can either proceed to pay the order online or during delivery.

Finally, you can start using your new SIM by inserting the same into your mobile phone.