Saudia is short for Saudi Arabian Airlines and is the national carrier of Saudi Arabia. Its main operating base is the Jeddah International Airport, and the secondary hubs are at Dammam and Riyadh. The airline draws big revenue and contributes significantly to the economic growth of the Middle East. It is also one of the largest carriers of Middle Eastern countries.
Saudia flies both domestic and international routes across continents like Asia, the Middle East, Africa, Europe, and North America. Saudia has played a critical role in leading the country's economy by generating employment for many people across the Middle East.
As a frequent flier with Saudia, you can gather miles to earn free return tickets. For example, you get a free return ticket to Europe after gathering 40000 miles, and to any region in the Middle East once you have gathered 25000 miles.
Saudi Airlines has come a long way from the days when its services were not up to the mark and failed international standards. They underwent a radical transformation in recent years and have received a facelift. Today, travelers have only the best reviews to give about the airline on the following parameters — the behavior of the airport/ground staff and cabin crew, inflight meals and entertainment, and other amenities that fliers expect on board for a comfortable trip.
The flight attendants are service-oriented, amicable, engaging, and friendly. Spacious seats, large entertainment screens, amazing meals, availability of WiFi and universal power sockets to charge your electronic devices, plenty of storage space, and punctuality in flight timings are only some of the premier features of Saudia. It is a dry airline though and does not offer hard drinks on board. You can swear by their customer service — it is impressive, to say the least.
However, on a different note, what would you do if you ever have to deal with an experience as horrifying as lost luggage in Saudia? Lost luggage is becoming a growing concern at airports worldwide with numerous flight cancellations and delays, and is no longer as uncommon as it used to be in the past.
In the following section, we handhold you through the common procedures that you should apply if (and God forbid!) you do not see your bag appear at the baggage claim if you have just flown Saudia. In all probability, the loss is just temporary as the officials will make necessary arrangements to send in delayed baggage by the next flight. You should be reuniting with your items after a temporary delay and some inconvenience that you may have to bear until then. Even so, here are some key things that you could do to help the officials reclaim the bag for you at the earliest —
Make a Declaration at the Baggage Service Desk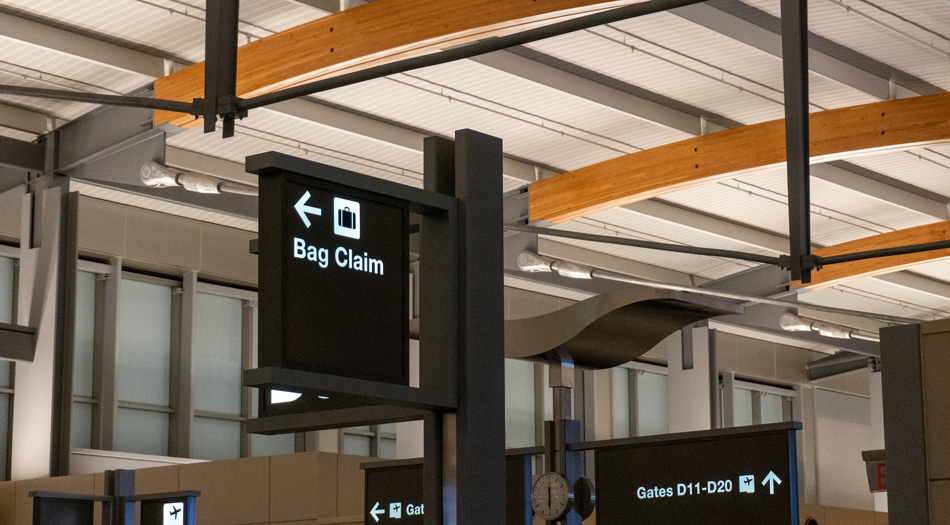 You must take prompt action once you realize that your items have not flown with you on the same flight. Approach the Baggage Service Desk at the arrival airport and register a formal written complaint, called a Property Irregularity Report or PIR. Upon successful submission of the report, the officer on duty will hand over a reference number that will be useful to track your case. Do not lose it under any circumstances.
In Saudia, you have a 21-day window to submit a complaint; no action against the company will be admissible if a luggage missing complaint is not lodged within this period.
Please fill out the contents of the complaint form carefully and as accurately as you can. It is always advisable to take clear pictures of checked-in baggage so that you can upload them online besides giving a full description regarding the model/make, size, color, or any peculiar feature that will help the authorities to spot and identify the bag for you in a quicker time. Besides the above, you need to mention the flight number, seat number, departure and arrival stations, and legit contact information like email id, local address, and phone number for the authorities to reach out to you if and when they trace something matching your description.
Submit Online Web Form or Call Support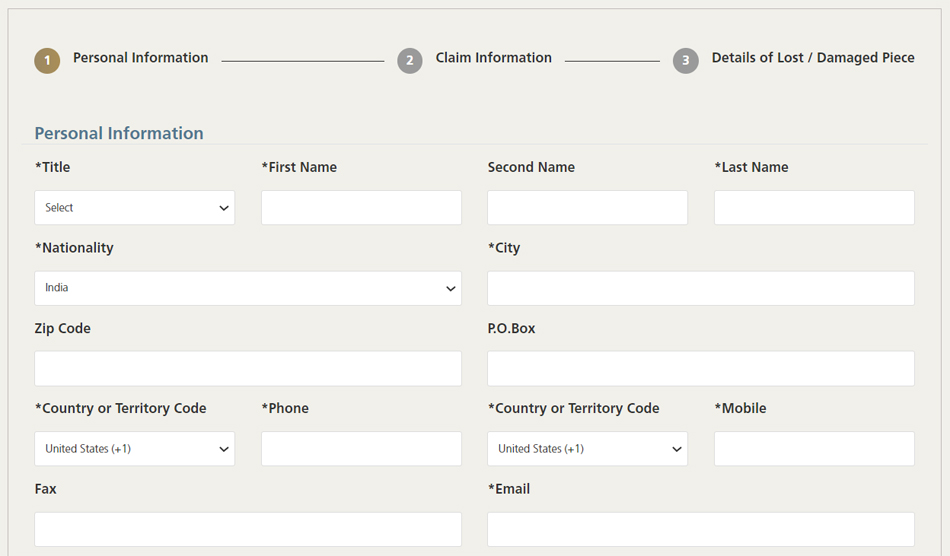 If time is not on your side, you may take the virtual route. Moreover, not everyone is comfortable or can be patient with waiting endlessly in queues to lodge physical complaints at the airport. Click on the link here and complete the Lost Baggage web form. The procedure is the same as filling out a physical form; attach all supporting documents with receipts and invoices of essentials that you bought in the absence of your bag. The airline is under obligation to compensate you suitably for the loss that they are responsible for. Please note, however, that all reimbursements are at par with company baggage policies.
Saudi Arabian Airlines provides its customers with a tool — WorldTracer —allowing them to track their delayed/lost baggage claim remotely. Alternatively, call customer service reachable on +966 920003777, or +966 920022222. Here are the numbers for other key regions – Kuwait (22200072), UAE (042485777), Qatar (00800101093), Bahrain (65005665), Egypt (19898) and UK (+44 0 3712004433)
Your bag is declared 'lost' if the airline fails to reclaim it for you in the 21-day window frame. In that case, you are entitled to claim reimbursement for your lost property.
Take Help From Social Media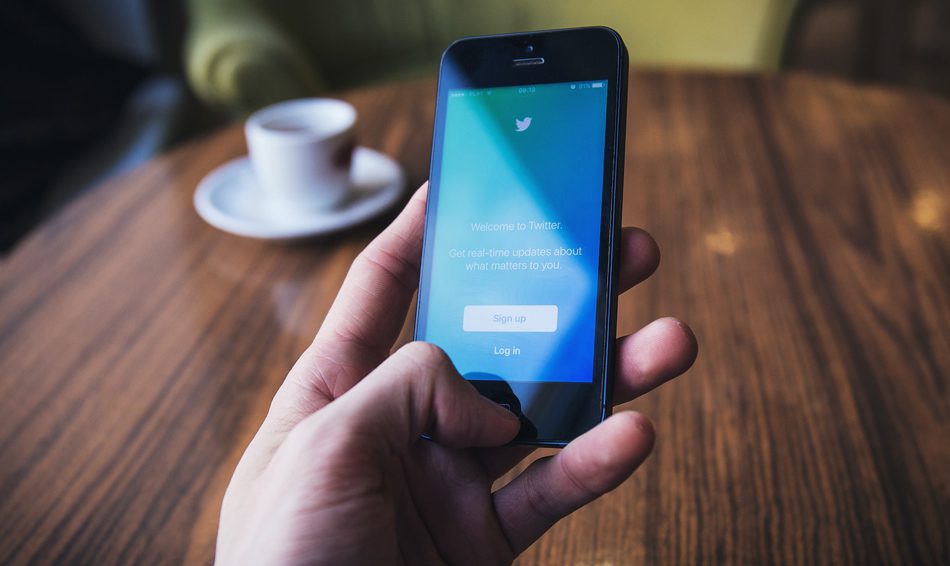 Most companies would not risk losing their reputation. They take brisk action if an escalation is made via social media. If you have been an aggrieved customer, you have a right to raise your concerns to the higher authorities on social media where your problem could receive better visibility and prompt action.
However, you may take to social media only as a last resort when all other efforts have failed miserably and you fear indifference on part of the authorities. It is only when they put their cudgels down a tad too early and resign, giving you lame excuses that their search operations failed, you may take them to task on these public platforms by all means. Please take note of Saudia's social media handles — Facebook, Twitter and Instagram.