Kereta Api is Indonesia's state-owned rail operator. It is also called PT KAI for short. It serves no less than one hundred thousand passengers everyday during festive seasons. It is the only public railway system in Indonesia. KAI is headquartered in Bandung, Jawa Barat.
PT KAI is a passenger and cargo carrier. As of January 23rd, 2023, KAI sold 456,103 long-distance journey tickets to passengers, which is a remarkable feat to achieve for the holiday season. The rush surged during the Chinese New Year break that was between January 20th and January 23rd of this year (2023). The train is packed to its capacity during peak season.
Some of the Popular Routes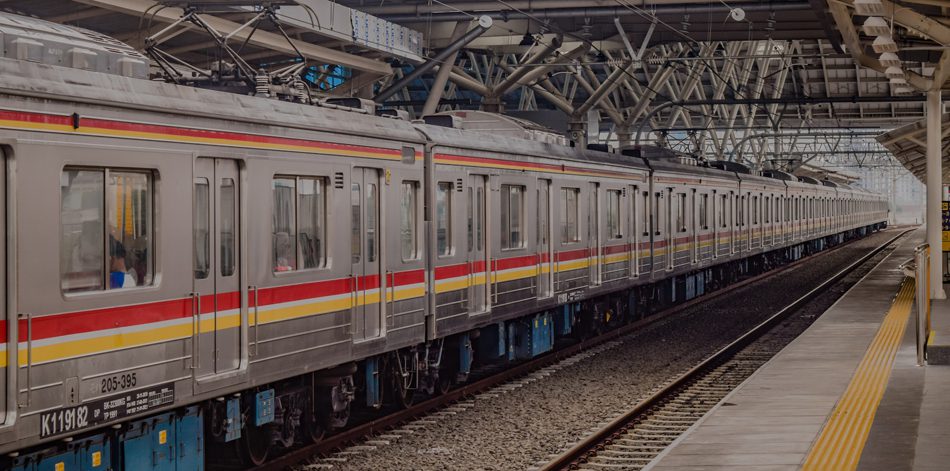 Jakarta-Yogyakarta and Jakarta-Solo are the most favored routes during the holidays. Others include Jakarta-Surabaya, Jakarta-Purwokerto, Bandung-Surabaya, Yogyakarta-Surabaya, Gambir-Yogyakarta, and Yogyakarta-Banyuwangi.
KAI has consistently improved its products and services. Customers are thrilled and excited to avail of its latest Panoramic Train services. The occupancy is steadily increasing since the start of the operation of KAI's Panoramic Trains. These trains are neat, suave, and swanky with large panoramic windows offering great scenic views. They have large TV screens installed within the coaches for world-class entertainment.
The coaches have openable glass roofs too. Additionally, they come with rotating and adjustable seats, remote-controlled curtains, clean and spacious toilets with automatic sensors, and luggage racks at the back end. The food and beverage served on board are also top-notch. It is divided into Executive, Business, and Economy Classes.
How to Report Lost Luggage with KAI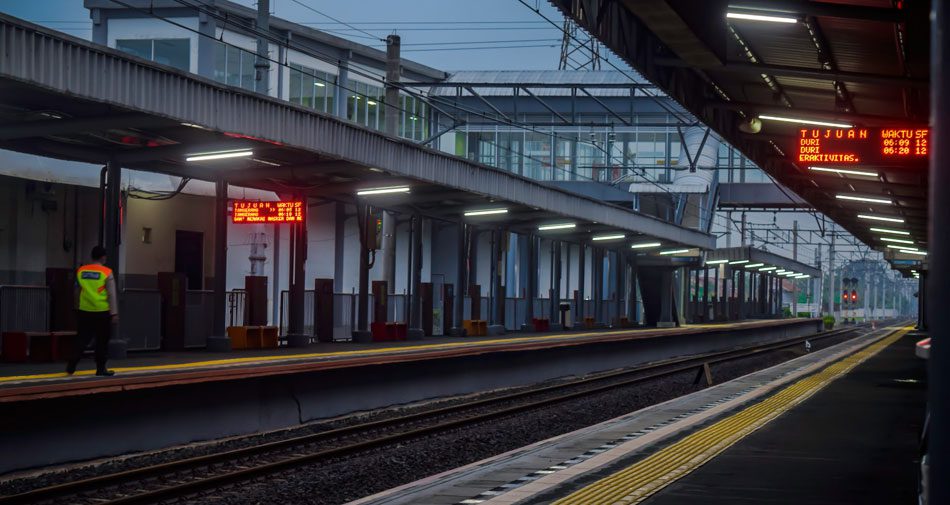 There is quite a big chance of getting back your lost luggage in Indonesia if you take the right steps, and give them relevant information (like your full name, contact details, date of journey, train number, seat number, ticket number, location from where the things disappeared, and train route) and a full physical description of the things you lost, or fear missing. Here's how to.
Approach the Coach Conductor or Lost Property Section — Trains will not be responsible for any kind of property loss. It is the passenger's responsibility to stay vigilant. If you suspect that your bag is stolen while you are still inside the coach, let the coach conductor know of the incident. They will help you file an FIR and forward the report to the police to investigate.
However, if you accidently leave your bag and other belongings behind on the train, you can still walk up to the Help Desk/Kiosk posted at all train stations to file a formal missing complaint or PIR. The officials will enter your complaint and will issue a PIR (Property Irregularity Report) number that you can later use to trace the status of your bag online or on phone.
They will regularly update you on the development of your case via email. Leave a valid email ID and phone number to call you when they trace your things.
Call Customer Support — You can also speak to an agent at Customer Support on the phone. Here is the number to call – 121 or 021-21391121. Provide them with your PIR number so that they can look it up on their system to provide a status. The lines can sometimes be busy, so you can visit KAI's official website to chat with a representative, or email them seeking redressal for your grievance. If you prefer to send an email, write to cs@kai.id or . And for those who took the Kai Commuter train, this is the email (kaicommuter@krl.co.id) to share your grievance.
Take Help Of Social Media — You can escalate the matter on social media if you do not hear back from anyone even weeks after the incident. KAI'S customer service is very active on their social media handles. For quick action, you can create an eye-catching, brief but detailed post on their social media pages on Facebook or Twitter.