Founded in 1944, the Chicago O'Hare International Airport is the successor to Chicago's Midway International Airport. Spread across an area of 7,627 acres, the O'Hare International Airport offers non-stop flights to 228 destinations across the world. As of 2022, it is the world's fourth busiest airport, averaging more than 919,000 aircraft movements per year. There are four passenger terminals within the airport premises, that are segregated into concourses and gates.
Terminal 1 contains two concourses named B and C and has 50 gates. Terminal 2 has two concourses named E and F and has 41 gates. Terminal 3 has four concourses named G, H, K and L, and has a total of 79 gates. Terminal 5 has only one concourse named M and has 40 gates. It should be known that Terminals 1-3 are interconnected, while Terminal 5 is kept separately. Terminal 5 also houses the US Customs and Border Protection facility.
Parking Options at O'Hare International Airport
The Chicago O'Hare International Airport offers the following set of parking options for its passengers: Economy (Concourses F, G and H), Main Garage (Hourly and Daily), Daily Lot and International Lot D (Terminal 5). Additionally, you get the option for 'Valet Parking' and 'Reserve Parking' as well. However, 'Valet Parking' has been temporarily closed due to the onset of the COVID-19 pandemic. For long-term parking options, the 'Economy' lots are the ideal solution, since the parking rates are the most economical. Furthermore, passengers can also use the 'Daily' lots of the Main Garage for long-term parking purposes.
Alternatively, for short-term parking options, passengers can opt for the 'Hourly' lots of the Main Garage, as well as Kiss n' Fly points and Cell Phone Lots. It should be noted that the Kiss n' Fly points and Cell Phone Lots do not charge any parking fees and should only be used when dropping off or collecting someone at the airport. Moreover, according to the airport authorities, the 'International Lot D' is not intended for overnight stays. Hence, it is only meant for short-term parking needs and the rates are much higher than the 'Economy' lots.
Before you decide to reserve your parking slot online, it should be known that the parking reservation fee is 10 USD per space, per day. This cost is in addition to the applicable parking cost and taxes. Also, the reserved parking area can be found on Level 4 of the 'Main Garage'. The following features are offered by the parking reservation service at the O'Hare Airport: covered parking spaces, point-to-point directions, guaranteed spaces even when the garage is full and helps in saving fuel and time when searching for available parking space.
How to Book Parking Online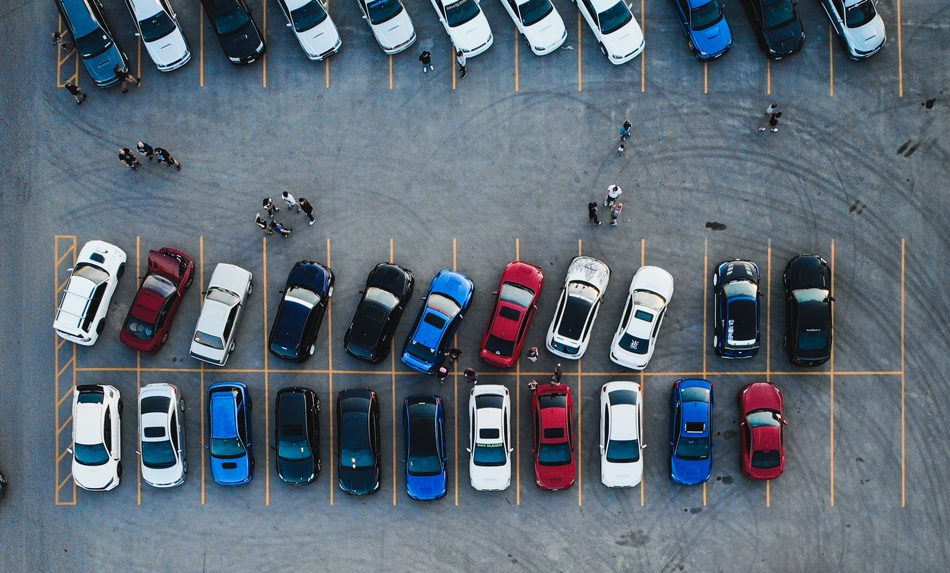 In case you are looking to reserve your parking slot at the Chicago O'Hare International Airport beforehand, then be sure to follow the below-mentioned steps.
Firstly, you have to head over to the official website for parking reservations at the O'Hare Airport.

Proceed to log in to your account, or make a new account if you do not have one.

Once logged in, you have to select your arrival date and time at the airport along with your time and date for your departure.

The online system will present you with a list of options for reserved parking for you to choose from.

Add your choice of parking option to your cart and then proceed to pay for the same online.

Do not forget to print the receipt for your records, so that you can present the same as proof when planning to park your vehicle at the respective parking lot.
Any cancellation should be made before the start of your arrival time at the airport and you will therefore receive a full refund of the amount that has been paid. Cancellations can be done either by calling the O'Hare Parking Office at 773-686-7530 or by sending an email to [email protected]
For the uninitiated, parking can also be booked through third party websites. To book parking online through third party websites, head to One Sport O'Hare Parking or Way.