When it comes to the UK's fastest mobile network services, there is simply no contest for EE (UK). The company is quite reliable for providing the fastest 4G speeds of any other mobile network in the country. And when it comes to 5G connectivity, EE is still the leader even after facing tough competition from rivals such as Vodafone and Three. Current reports suggest that more than 60 per cent of EE 5G users are happy with the speeds and service provided, making it all the more enticing to switch to EE, especially for new users.
One of the primary reasons why new users would love to switch to EE is because of their extensive signal performance and coverage. If you are unaware, EE's 4G coverage extends to almost 99 per cent of the entire population in the United Kingdom. And now that EE has also launched its 5G services, the reach for the same is around 50 per cent of the total population in the United Kingdom. The company has also upgraded its 5G services in more than 14 locations so that customers can use the 5G 2,100 Mhz spectra, for improved capacity and performance, specifically in areas of high usage.
However, before you decide to switch to EE, do remember that like most of the UK's mobile network operators, EE also now charges for roaming. So, make sure that you use a roaming plan if you like to travel often – whether for personal or business reasons. With that being said, if you are unhappy with your current mobile network operator and want something better for the money that you are currently paying, then switching to EE and activating your prepaid SIM card is not that difficult. We have covered some of the major steps that you can follow below so that your prepaid SIM card can be activated in a hassle-free manner.
How to Activate Your EE Prepaid SIM Online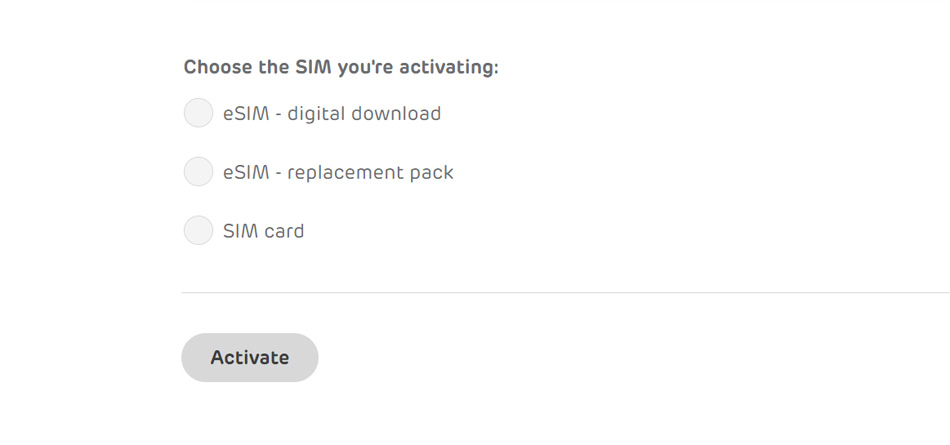 To activate your EE (UK) prepaid SIM card online, be sure to follow the below-mentioned steps.
Before you start the process, you have to first switch off your mobile phone and insert the new SIM card in it. Then switch on the device.
As a second step, you have to visit the official EE website for activating your prepaid SIM card. You can either visit the aforementioned website from your mobile phone's web browser or your computer.

You will be provided with three SIM options to choose from for activation, namely – ESIM (digital download), ESIM (replacement pack) or SIM card. Select the option that fits your requirements the most.

On the next page, you have to enter your mobile number. Once done, hit 'Send'.

The online system will send a PIN as an SMS to your mobile number. Enter that pin to proceed.

Then you have to enter your 14-digit SIM card serial number as well. You can find the serial number printed on the EE SIM package.

Finally, wait for the activation to be completed. Once the activation is complete, wait for the EE signal to appear on your mobile phone's screen. Do remember that the activation process can take up to a maximum of 24 hours to be completed.
How to Activate Your EE Prepaid SIM via Support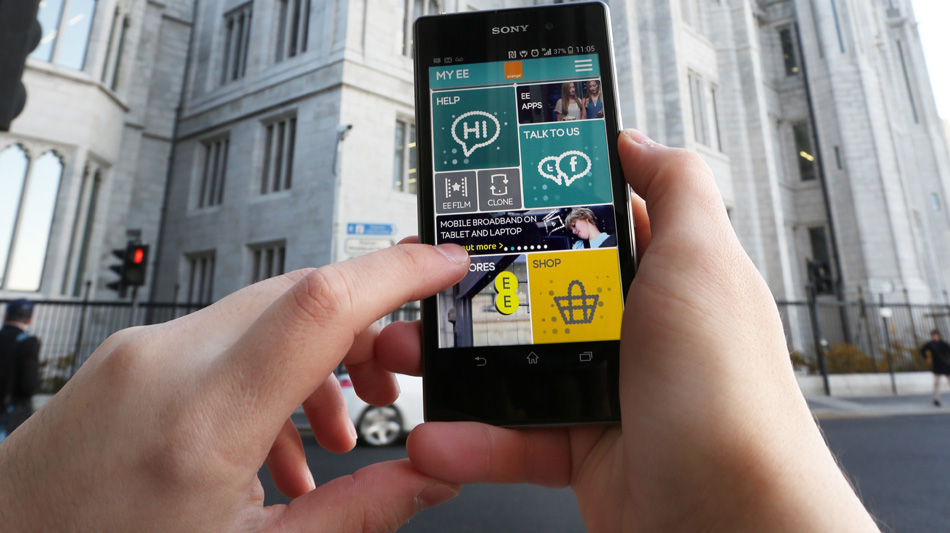 If you need the help of EE customer care to activate your prepaid SIM card, then follow the suggested steps below.
Start the activation process by calling EE customer care. You can call customer care by dialing 150 if calling from an EE mobile number. For EE landlines, you have to dial 0800 079 8586. From any other provider, call 0800 956 6000 or 0207 362 0200.

Navigate through the IVR (Integrated Voice Response) menus and choose to connect to a live representative.

Once connected to a live agent, provide your mobile number, and SIM serial number and ask for the activation of your new prepaid SIM card.

The customer care representative may verify your credentials with the online database of EE, so make sure you keep your details handy.

Once the verification is complete, your EE prepaid SIM card will be activated.

Lastly, proceed to put your SIM card into your mobile phone and start enjoying EE's network services.
How to Activate Your EE Prepaid SIM at Store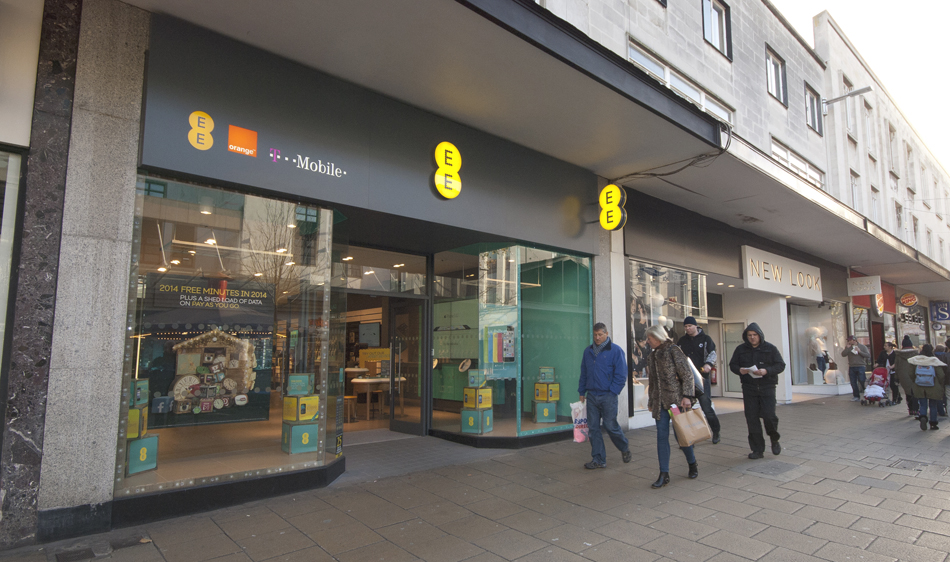 If you are comfortable activating your EE prepaid SIM card via offline retail stores, then proceed to follow the recommended steps below.
To find an EE store near you, visit the link here.

Enter your city, address or postcode and the online system will suggest stores near you.

Once you have chosen your preferred store to visit, head over to the same. Do not forget to carry your SIM card package along with supporting documents for verification and your mobile phone.

Ask the store representative to activate your SIM card. The store agent may ask for documents for verification.

Once verified, your SIM card will be activated on spot and you will be able to insert the same into your mobile phone.

Lastly, you can top-up your new prepaid SIM card with an eligible plan, so that you can start using EE's services right away.