Contact Ultimate Guitar: Find below customer service details of Ultimate-Guitar.com, including phone and email. Besides contact details, the page also offers a brief overview of the platform. Reach the customer service below for support, complaints or feedback.
Head Office
Ultimate Guitar USA LLC
268 Bush Street, Suite 3044
San Francisco, CA 94104
Customer Service
Email: [email protected] (Pro support)
Email: [email protected]
Email: [email protected]
Phone: nil
____
About Ultimate Guitar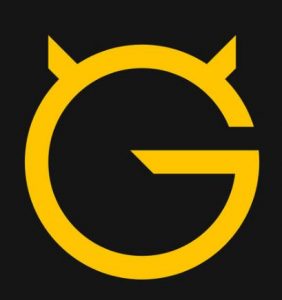 Ultimate Guitar is an extremely popular website in the guitar community. Available on web, Android and iOS, the platform claims to offer the world's largest catalog of bass, guitar and Ukulele tabs, chords and lyrics. There are more than 1.4 million chords and tabs referred by both beginners and professionals playing guitar. Founded in 1998, Ultimate Guitar claims it has more than 10 million registered users that browse tabs, contribute to chords and take part in discussions.
Users can search for any song by inputting a keyword on the website. Further, one can play 15,000+ popular songs in their original sound with Tonebridge Guitar Effects. Other features include offline access to favorite tabs, left-handed mode, tab collections and favorite tabs in playlists. Users can edit chords, lyrics or change tabs to fit their requirements with Personal tabs. Chord contributors must ensure the tabs are written in compliance with the tablature guide. Most tabs are  approved and accepted within 48 hours. The approval is taken care by administrators, authors and moderators.
While the free account gives access to all the core features, users can upgrade to a Pro account to play songs note by note or jam with over 7,000 HQ tabs that include synchronised lyrics. Pro users can transpose songs to a tone of their choice and set the right tempo with metronome. There is also a built-in guitar tuner and users can choose autoscroll to avoid distractions. Pro users dont see any ads and further can share, print and export songs. A Pro subscription can be purchased with major credit cards. You can also start a free trial before choosing a subscription.
On the homepage, users can explore tabs by genres like country, electronic, folk, religious, contemporary or blues. Further explore by acoustic or non-acoustic, ones with capo, tuning, the key or instrument. On the song's tab page, you have the option to add to playlist or make it favorite. The page shows the tuning, key, author, lyrics, along with the chords on top. You can further increase the font size or choose to transpose. The chords even has a popup to show how to hold the same on guitar. When creating personal tab, users can choose the preferred capo, key and tuning. If you need to know what is trending, explore the Top 100 section. You can sort Top 100 Tabs by hits, by rating, or other parameters.
Visit the Support section of the website for queries on registration, lost password, upgrading to Pro, refund, cancellation, submitting of chords or other queries. You can also reach the Ultimate Guitar customer service through email or phone.