Find below the customer support details of Ubisoft. Besides contact details, the page also offers a brief overview of the game publisher and developer.
Head Office
28 rue Armand Carrel
93108 Montreuil-sous-Bois
Phone: +33 (1) 48 18 50 00
Support
Email: [email protected] (for Android app support)
Web: Twitter Support
Web: Contact Form
______
About Ubisoft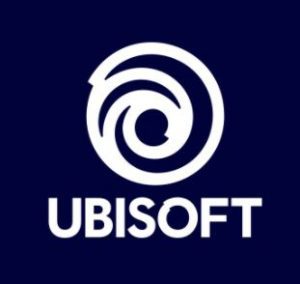 Ubisoft is a leading French video game creator, publisher and distributor. It has a wide network of studios and offices spanning 40 countries, contributing to the exponential growth. When it began in 1986, the company was known Ubi Soft Entertainment. In 2003, along with its expansion came the change in their name. Soon it not only established in-house studios but also began acquiring established names such as Massive Entertainment, Red Storm Entertainment, Blue Mammoth Games, and Reflections Interactive. Thanks to the 40 studios and the regular launches, Ubisoft is today a name to reckon with in the gaming industry. Several of its studios are spread across the US, Canada, Australia, Mexico, Spain, France, Italy, Germany, China, Singapore, Philippines, UAE, Russia, Japan and India. Headquartered at Montreuil, France, Ubisoft employs over 19,000 around the world.
Today, there are more than 1,000 games Ubisoft has developed, distributed or published. Some of the big names you can't have missed include the popular Assassin's Creed, Prince of Persia, Rainbow Six, Splinter Cell, Watch Dogs, For Honor, Far Cry, and Just Dance. The games are available for PCs, tablets, smartphones, Xbox, PlayStation and Nintendo. For 2020-21, the company reported "all time high activity of 141 million unique players on PC and consoles". That fiscal year it also generated net bookings of €2,241 million. Other popular games in the Ubisoft catalog include The Division, Anno, The Crew, Riders Republic, Uno, Hungry Shark, South Park, Hyper Scape and Child of Light.
Without any doubt, the Assassins' Creed has been the most popular of all franchises. Between 2007-2015, the company sold more than 93 million of the game. There were several novels and spin-off comics that followed the success. The action adventure game saw several sequels following the first release in 2007. While Assassin's Creed Valhalla was the latest, prior to it you had Odyssey, Origins, Syndicate, Unity and Rogue. Looking for latest releases? You can visit the official website to keep track of new launches, updates, news and announcements. You can look for a game by title or platform (PC, Xbox, PlayStation, Nintendo Switch or Stadia). To purchase, visit the Ubisoft store where you can shop by genre, best sellers or new releases. You can also pre-order the soon to release games.
For bargain hunters, Ubisoft has created a Deals section on the store where you can find discounts from 10% to up to 80%. You will find deals on most of Ubisoft's franchises. As you add a game to cart, you can read an overview of the game, along with the key features, mission and gameplay. When you scroll down you can read the system requirements to play. The recommended settings of OS, processor and graphics will ensure you enjoy your game without any hiccups. There are videos and images in the product page should you need a glimpse of the game before buying. Shopping on the Ubisoft store can be done using Visa, MasterCard, American Express or PayPal. You will get an email confirmation with details on download and installation key if applicable.
Most digital orders come with a return policy of 14 days. You can request for refund by signing into your account and checking the order history. Downloadable content, in-game currency, purchases from in-game stores and digital console keys are not eligible for refund. If you have purchased the game on Steam, Epic Games, Stadia, Nintendo or Xbox, reach the respective platform for same. Also if you regularly play Ubisoft games, register for Ubisoft+, a gaming subscription that brings to you new games and gives access to catalog. With a subscription, you can play titles the same day they release, get access to expansions and season passes through Premium editions, and receive new customization items and in-game rewards. Users can play more than 100 games on Ubisoft Connect PC, including the popular Assassin's Creed franchise, Anno and Far Cry. You can cancel the monthly subscription any time you want. For queries or complaints on activation, download, refund, troubleshooting or others, reach the Ubisoft support.