Find below the customer service details of Southern Connecticut Gas. Besides contact details, the page also offers a brief overview of the gas utility company.
Head Office
60 Marsh Hill Rd, Orange,
Connecticut, 06477,
United States
Support
Phone: 800-659-8299
Phone: 866-268-2887
______
About Southern Connecticut Gas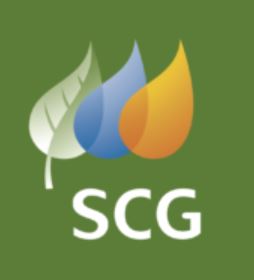 Natural gas is the lifeline of households across the world. Supplying natural gas and energy services to residences, commercial establishments and industrial entities in southern Connecticut along the Long Island Sound shoreline on the East Coast of the United States is the Southern Connecticut Gas company. Founded in 1847 and headquartered at East Hartford, Connecticut, Southern Connecticut Gas operates as a subsidiary of Avangrid and Connecticut Energy Corporation .
The areas serviced by Southern Connecticut Gas are Bridgeport and New Haven, both cities in Connecticut and a number of towns such as Fairfield, Easton, Trumbull, Westport and Weston in Fairfield County. Also covered in their service area are the New Haven County towns of Branford, East Haven, Guilford, Hamden, Madison, North Branford, Milford, North Haven, Orange, West Haven and Woodbridge, and the towns of Clinton, Westbrook, Essex and Old Saybrook in Middlesex County. Over 196,000 customers in these 24 counties depend on Southern Connecticut Gas Company for their regular supply of safe natural gas that is clean-burning and reliable.
Southern Connecticut Gas Company is responsible for providing utility services to the counties in the Connecticut area. They transport, distribute and sell natural gas to residences, commercial establishments and Industrial customers. The company is regulated by the Public Utilities Authority (PURA) in all its operations in Connecticut. It owns and operates a network of underground mains and services that are regulated for safety and quality. This distribution system delivers natural gas to all its customers – residential and business -within the area it services.
The rates that Southern Connecticut Gas charges its customers is approved and regulated by PURA as are a range of complex regulatory issues such as gas supply, affiliate transactions, cost of service, rate design and revenue requirements. The transmission of natural gas across states involves high security and safety measures which are closely monitored and regulated by the Federal Energy Regulatory Commission (FERC).
Getting a connection of natural Gas from Southern Connecticut Gas Company is easy and quick. Visit their website or download their free app from Google Play Store and get your natural gas effortlessly. With the app, you can instantly access your account, view usage and payments due, make payments, all from the convenience of your home. The app provides real time information about your gas connection with just a click of your fingers.
In the event that you are moving from a particular area covered by Southern Connecticut Gas Company and you want to cancel your connection, you just need to call customer service number on their website and give the representative your account number and customer details. You can then request for cancellation of your gas service. In case you had opted for a recurring payment option, you can inform them to cancel that too. You will then receive a confirmation letter by post or email.
The Southern Connecticut Gas Company team is very active in the community and participates in a lot of community service events and activities. They also give many advisories on safe use of natural gas and making homes and businesses fuel efficient and environment friendly.