Find below the customer service details of Reliant Energy, Texas. Besides contact details, the page also offers a brief overview of the energy provider.
Mailing Address
P.O. Box 3765
Houston, TX 77253-3765
United States
Support
Phone: 1-866-222-7100 (general)
Email: [email protected] (comments)
_____
About Reliant Energy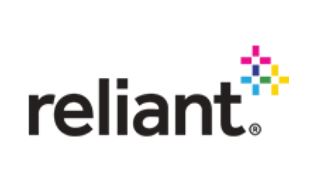 Solar energy is the way forward to keep our environment resilient and self-sustaining. With Reliant Energy, you can get the best of both worlds – 100% solar energy that is planet friendly, and at plans designed to help you save on electricity bills. Reliant Energy has options of truly free flex days, weekends and nights, enabling you to choose a plan that gives you affordable energy at the time of the day that consumption is at the highest.
With its headquarters at Houston, Texas, Reliant Energy is an electric utility company founded in 2000. Its parent company is NRG Energy, which leads in innovation in energy creation, distribution and in customer service. Its primary fields of operations are electricity generation, electric power transmission and distribution. Reliant Energy primarily serves over 1.5 million people of Texas with upwards of 23 million megawatts of power generated every year.
Reliant Energy's commitment is to provide its customers optimum electricity usage at reduced costs through their innovative energy plans, products and services. Their customer service has won accolades for their round the clock support either by phone or online. It is one of the largest commercial and industrial retail suppliers of electricity in Texas with the most competitive pricing. Reliant Energy supplies energy to homes, small businesses and RFPs for larger businesses. Plans are tailor made to suit the specific requirement of its customers and help make homes and businesses more energy efficient.
You can choose from one of many plans available at Reliant Energy. You can opt for the environment friendly plans, weekend saver plans, night saver plans or day saver plans depending on your specific requirement. This is applicable for your homes, irrespective of whether your house is rented or your own.
For those with homes already having solar panels, you will benefit by opting for the Reliant simple solar sell back plan. This unique plan enables you to earn sell back bill credits for all the excess power you generate and return to the energy grid. If your house does not have solar panels, you could opt for the Reliant 100% Solar 12 plan.
Managing your account and usage is easy and can be done through your mobile phone. Even if you move from one place to another, within Texas, Reliant Energy has a flexible service start date, bill estimates and gives you moving tips. If you are someone always on the go, Goal Zero is the plan for you. This offering from the NRG family provides portable solar power products to enable you to get the kind of energy you need, wherever you need it. They have a number of protection plans to protect your devices from unexpected repairs or replacements.
Other offerings by Reliant Energy are bill credit earning scheme, home security, Google Nest thermostats and Air filter delivery. If you are a business- large or small, choose from one of the energy plans with special pricing and energy solutions offered by Reliant Energy. Benefit from the energy saving tips provided by the company and make your small business secure with the security monitoring package that can be accessed round the clock from your mobile phone. For queries or complaints on payments, bills, outages, cancellation or others, reach the Reliant Energy customer support.