Find below the customer service details of Shepler's Ferry. Besides contact details, the page also offers a brief overview of the ferry company.
Addresses
311 S. Nicolet Street
Mackinaw City, Michigan 49701
601 North State Street
St. Ignace, Michigan 49781
Support
Phone: 231-436-5023 (Mackinaw City)
Phone: 906-643-9440 (St Ignace)
Phone: 800-828-6157 (online tickets)
Email: info@sheplersferry.com
_____
About Shepler's Ferry
Shepler's Ferry, also called the Shepler's Mackinac Island Ferry is a ferry company that helps connect Mackinac Island and Mackinaw City in Michigan, US. Shepler is the cargo company that helps passengers and vehicles to connect these cities and provides freight services to Mackinac Island. They have been providing the services since 1945 and currently has docks at Mackinaw City and St Ignace. It was started by Captain William H Shepler , a citizen of Michigan and captain in the US army during World War II.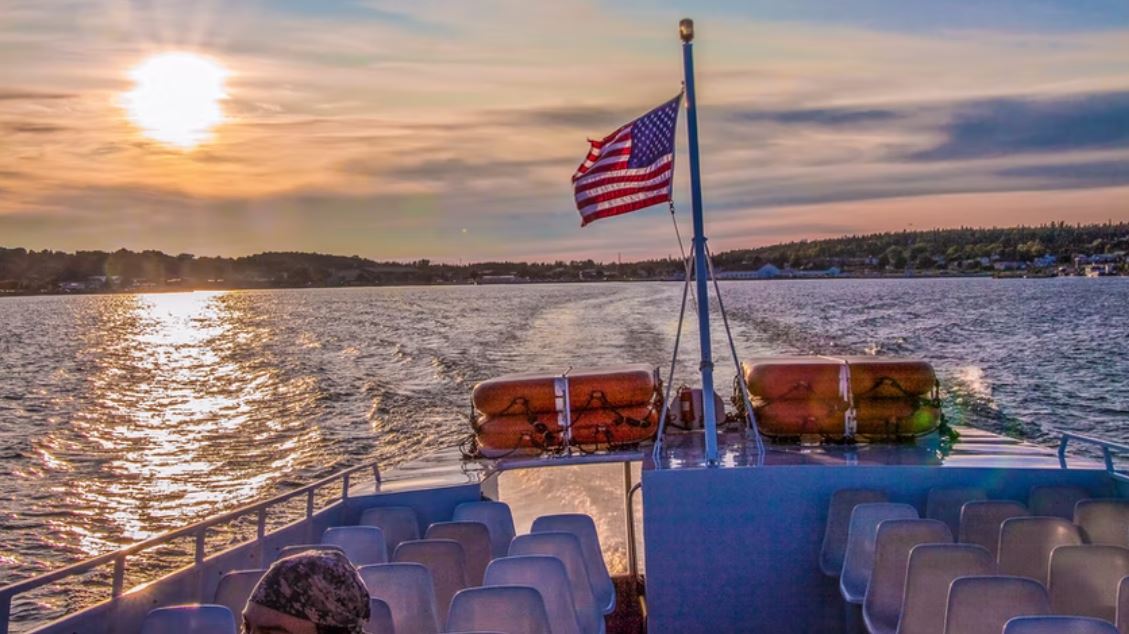 During your trip on the Shepler's Ferry, you'll find snack bars and gift shops onboard, so there's plenty to look forward to if you get tired of the view. Apart from that, it has wheelchair accessibility, lounges, restrooms and seating. Shepler's Ferry has a large parking area for to the convenience of guests. Those from Mackinac Island who want to stay overnight can go to the Mackinaw City Dock for luggage and parking assistance. They can get a 60-minute grace period free of charge for loading and unloading their vehicles.
Passengers are advised to board the cargo and arrive one hour before the departure time. Passengers from St Ignite can directly park their vehicles at Mackinaw City Dock and can get assistance for parking if they are parking vehicles overnight. Tickets are in high demand, so reservations are helpful to enjoy a comfortable voyage. Passengers can book online, or by calling customer service between 8 am to 4 pm (seven days a week). For adults, the trip fare is $30. The ticket cost for age group 5 to 12 is $19 approx. Bikes and bike trailers will have separate charges. If you are travelling with a pet, leashed and non-service pets are allowed on all ferry departures. There is no additional charge for pets.
Tickets can be purchased online using Visa, MasterCard or other major credit cards. Note that all tickets are round trip. One-way tickets can only be purchased in person at any Shepler's dock location. You will find ticket counters at Mackinaw City, St. Ignace, and Mackinac Island. According to the website, all ticket sales are final and non-refundable. The ferry ride to Mackinac Island takes 15-30 minutes. Direct departures are 15 minutes from both Mackinaw City and St. Ignace. The complete schedule of the ferry is available on the website. For queries or complaints on payment, schedule, refund, cancellation or others, reach the Shepler's Ferry customer service.