Find below the customer service details of Nomad Foods. Besides contact details, the page also offers a brief overview of the frozen food company.
Head Office
No. 1 New Square
Bedfont Lakes Business Park
Feltham, Middlesex TW14 8HA
Support
Phone: +44 (0) 208 918 3200
Email: [email protected]
______
About Nomad Foods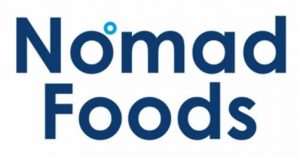 When you reach into your freezer for a packet of frozen food, it is most likely a Nomad Foods brand. One of the leading producers of frozen food in Europe, Nomad Foods is one of the world's largest companies dealing in frozen foods. Serving all the local European markets for many years, Nomad is known for high-end brands such as Findus, Bird's Eye and Igloo. Its trademark great taste and convenient packaging sizes has made it a household name to reckon with in the frozen food industry. Most of its products are in the fish and vegetable category while products also range from ready to eat meals, frozen poultry, and Pizza.
Nomad Foods Company manufactures, retails and distributes a wide variety of frozen foods in thirteen countries in Europe including the United Kingdom, Germany, Italy, France and Sweden. It has its headquarters in the United Kingdom, and was established in 2015. The company envisions itself as a leader in developing the best in world-class foods that are organically grown and environmentally responsible.
With a long term strategy to responsibly transform the frozen food market through investment in existing brands and in acquiring like-minded businesses to increase growth. Nomad Foods has planned this growth through global sourcing of quality products and having a close touch on the pulse of the local consumers to build the brand image and spur innovation and growth.
Popular among the Nomad brands are Bird's Eye, Findus, Igloo, Frikom, Ledo, Aunt Bessie's, Belviva, Goodfella's and La Cocinera. Bird's Eye is the leading frozen food brand in the United Kingdom and is known for the super fresh products such as tender garden peas and fish fingers. Findus is a heritage brand that has been in existence since 1945 and has a deep understanding of consumer needs and the important role frozen foods play in the life of a citizen. Findus has a strong presence in Finland, France, Italy, Norway, Sweden, Spain and Switzerland.
Extremely popular in Germany, Austria, Belgium, Netherlands and Portugal is the iconic frozen food brand Igloo. Children identify with Igloo's mascots Captain Igloo and Blubb, specializing in cream spinach products. Serbians swear by ice cream and frozen food by Frikom, another niche brand under the Nomad Foods Company. Popular among its frozen products are ice creams, fruits, veggies, fish and pastries- all adhering to the highest quality and taste.
Ledo is a well known name in ice cream and frozen food and serves Croatia and Bosnia. Ledo is known for its iconic ice creams and is a family favorite across generations. Another national favorite in the United Kingdom is Aunt Bessie's which has been serving up deliciousness since 1974. Their frozen Yorkshire Puddings and Roast Potatoes combine tradition with ease of preparation and are loved by all age groups.
If you are in the United Kingdom or in Ireland, and you reach out for a frozen pizza, chances are that it will be one from Goodfella's. They are known for their crusty pizzas with authentic sauce and crunchy vegetables. Spain has its favorite frozen food brand and no Spanish supermarket would be complete without La Cocinera products. Belgian families depend on Belviva for frozen products that are local and authentic to Belgium.