Contact National Football League (NFL): Find below customer service details of National Football League, US. Besides contact details, the page also provides a brief overview of the association. Reach the NFL customer service below for queries, complaints or feedback.
NFL Head Office
National Football League
345 Park Avenue
New York, NY 10154
NFL Customer Service
Phone: 800-635-5300 (general)
Phone: 1-877-NFL-SHOP (online store)
Phone: 1-877-635-7467 (online store)
Email Support
Email: [email protected] (online store)
Email: [email protected] (app related support)
Email: [email protected] (Game Pass)
______
About National Football League (NFL)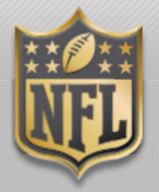 National Football League (NFL) is an American professional football association that was founded in the year 1920. NFL is divided into two conferences of sixteen teams each. Total there are 32 clubs. The big names include New England Patriots, New York Jets, Houston Texans, Dallas Cowboys, Denver Broncos, Seattle Seahawks, Pittsburgh Steelers, Green Bay Packers, New York Giants, San Francisco 49ers, Philadelphia Eagles, Oakland Raiders, Chicago Bears, among others. Total revenue of all NFL teams exceeds over $9 billion. The Dallas Cowboys at $4 bn is reported to be the most valuable NFL franchise. The annual championship game of the NFL is called Super Bowl. Each year the Super Bowl draws over 100 million viewers. The Dallas Cowboys, the San Francisco 49ers, and the Pittsburgh Steelers have the record for most Super Bowl wins.
For details and schedule on upcoming Playoffs, Kickoff, Senior Bowl, Super Bowl or others click here. Tickets can be purchased and even sold on the Ticketmaster platform. On the website, you can select your favourite game, pick a seat using the interactive seating chart and proceed for payment using credit or debit cards. Full season ticket member, club seat holder and suite owners are automatically part of The Membership Club. The privileges include exclusive access to NFL RedZone on your smartphone device, access to NFL Game Pass and exclusive discounts on the NFL online store. Cant make it to a game? You can watch every NFL game live in HD. You can subscribe for Season Plus or Super Bowl. Season Plus includes Playoffs as well as Super Bowl 50. You can watch the games on PC, tablet or smartphone device. Season Plus comes with 65 preseason and 256 regular season games. Other products include NFL Game Rewind for access to video archive, NFL Preseason Live for all preseason games, and NFL Audio Pass for live and archived audio of every NFL game. For subscriptions click here.
For those looking to purchase merchandise, visit the NFL online store to shop by team. You can look for jerseys, t-shirts, sweatshirts, hats, collectibles, among other products. Purchases can be made using major credit or debit cards. You can return your merchandise up to 60 day's from purchase. You can also track your order online. For more information or queries on teams, online shopping, tickets, schedule or others, reach the NFL customer service via phone or email.