Contact Hong Kong Police Force (HKPF): Find below customer service details of Hong Kong Police Force, including phone and email. Besides contact details, the page also offers a brief overview of the national police authority.
Head Office
Police Headquarters,
1 Arsenal Street,
Wan Chai, Hong Kong
Customer Service
Phone: 999
Phone: +852 2527 7177 (police hotline)
Phone: +852 2527 1234 (drug reporting)
Phone: +852 2860 2929 (cyber security)
Phone: +852 2866 6552 (traffic prosecutions)
Phone: +852 2721 2486 (crime prevention bureau)
Phone: +852 2866 7700 (complaint against force)
Email: [email protected] (report crime)
____
About Hong Kong Police Force (HKPF)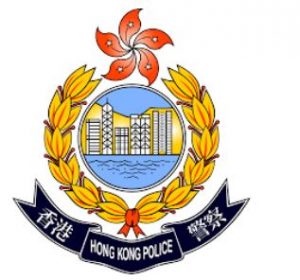 Hong Kong Police Force (HKPF) is the official law enforcement agency governed by the Security Bureau, Hong Kong. Formed in the year 1844 when it was under the rule of colonial British, Hong Kong Police Force currently has a staff count of close to 35,000. The national police is responsible for maintaining law and order, preventing crime, safeguarding life and property and working in partnership with other agencies. The Hong Kong Police Force is headed by the Commissioner of Police. The various ranks in the organisation include Superintendent of Police, Chief Inspector of Police, Senior Inspector, Inspector of Police, Station Sergeant, Sergeant, Senior Constable and Constable.
The force's operations are organised into six regions – Hong Kong Island, Kowloon East, Kowloon West, New Territories North, New Territories South and Marine Region. You can locate nearest branch in any of the regions on the website. Additionally, you can get information on wanted/missing persons, matters concerning road traffic, cyber crime, drugs or trafficking online. Visit the statistics section on the website for stats on crime, police force and others. You can also download forms for recruitment, notification of public procession/meeting or security personnel permit.
To report a crime or lost property, you can reach the phone helpline or even do same online on the website. Reporting crime online can be done by providing personal contact details, brief facts of case and providing all the other relevant information. If you need to report lost property, you can provide the particulars of the incident and the lost property. There is also a report form to complaint against police force, for their inaction or misbehavior. For more information or queries on reporting crime, police clearance certificate, police station locations, or others, reach the Hong Kong Police support.