Find below the customer service details of eSewa, Nepal. Besides contact details, the page also offers a brief overview of the payment service provider.
Head Office
eSewa Fonepay Pvt Ltd
Lalchan Plaza, 8th Floor
Hattisar, Kathmandu, Nepal
Phone: 01-5970121
Support
Phone: 1660-01-02121
Email: [email protected] (customer support)
Email: [email protected] (agent support)
______
About eSewa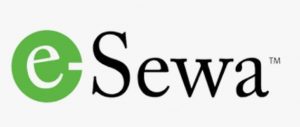 eSewa claims to be the first mobile digital wallet service in South Asia. Launched in 2009, eSewa is a trusted platform for making online payments, cash transfers or utility bills in Nepal. The mobile wallet service is licensed by the Nepal Rastra Bank and is operated as a subsidiary of F1Soft International. With a vision to create a cashless economy, eSewa has been making transactions go digital and more transparent. According to the website, it has tied up with more than 150,000 merchants and 50 banks and financial institutions. With just a few clicks, customers can make payments for various services securely. It can be your mobile postpaid bill, utility bill or a simple mobile top-up. Transactions can be securely made using the web or smartphone app for Android or iOS.
New users can register on the website to start making payments. Utility bills you can pay include those of Nepal Electricity Authority, Khanepani, Gham Power, Vianet, Worldlink Payment, TechMinds Network, Classic Tech, NT, to name a few. More importantly, you can do payments for government services like Sawari Naikaran, fine for traffic police, passport payment and those engaging local municipal offices. Speaking of insurance, you can make premium payments for LIC Nepal, Nepal Life Insurance, Reliance Life Insurance, National Life Insurance, Prime Life Insurance, Surya Life Insurance, Nepal Insurance, among others. Other services include payment for credit cards, booking of movie tickets, tour and travel packages. Through the search bar on the website, you can look up for a service and proceed to payment. Financial services like transfer of money can also be done effortlessly through eSewa.
There is no cost for registering on the platform. As the platform is regulated by the Nepal Rastra Bank, you can have less worries on the security. Note that for registration, you will need to furnish your identity proof like license, passport or voter's ID. If you are on the move, download the smartphone app to register as well as search for services. After the KYC is successful, you will see a Verified status on your profile. Only with the verified badge can you start enjoying the services fully. You can add about five secondary details to single eSewa ID. As for transferring money to your account, you can do same through Internet or mobile banking instantly. Additionally, you can also load your digital wallet through counter deposit at any of the partner banks. The list includes Prahbu Bank, Mega Bank, Global IME Bank, Mahalakshmi Bank, Rashtriya Banijya Bank, Jyoti Bikas Bank and Citizens Bank.
After successfully transferring money, you will see the same in your eSewa balance. If you wish to transfer any amount from your digital wallet to bank account, login to your account and proceed to bank transfer by providing all necessary details. If you have any queries on the balance, missing payment, technical issue or others, reach the eSewa customer support via phone or email. The details of same are provided at the start of this page.