Find below the customer service details of Blink for Home. Besides contact details, the page also offers a brief overview of the home security camera brand.
Head Office
100 Burtt Road, 100,
Andover, Massachusetts, 01810,
United States
Support
Phone: 877-367-4726
Phone: 781-332-5465 (technical – US/Canada)
Phone: +44 1158 384189 (technical – Europe)
Email: info@blinkforhome.com
______
About Blink for Home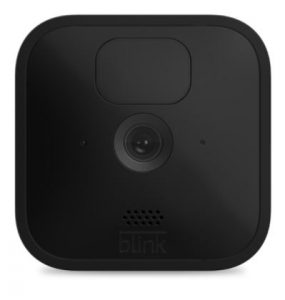 Blink for Home is an American wire-free home security camera brand launched in the year 2009. The company, headquartered at Massachusetts, was formerly known Immedia Semiconductor Inc. In 2017, ecommerce giant Amazon acquired the camera maker for $90 million. Amazon showed interest in the company for the technology behind its chips, which lowered production costs and was energy-efficient. Blink for Home's current product lineup includes an impressive set of security cameras and systems for both indoor and outdoor uses. The lowest in the catalog is the plug-in security camera called Blink Mini which currently sells at $35. Blink Indoor and Blink Outdoor are the other two popular products. The cutting edge features not just include the cameras, but the two-way audio, HD video and motion detection through the app for Android or iOS.
For a quick overview on the products, Blink Outdoor is a battery-powered wireless camera that can protect your home round the clock. The infrared night vision helps monitor surrounding even during dark hours. It can run for up to two years with the lithium batteries of AA size. You can set this up within minutes, with no wiring or professional installation needed. With the integrated two-way audio you can both hear as well as talk. You can further set customized motion detection and privacy zones. The weather-resistant HD cameras works well with Alexa as well. You can enable, disable or stream by giving Alexa commands. Blink Indoor is a cheaper security camera designed to be fitted inside home. It also offers a two year battery life, day and night HD video, two-way audio and is Alexa-enabled. The smallest and more affordable is the Blink Mini which is a plug-in camera with HD video capability and two-way audio. You can set motion detection zones and also alerts when motion is detected. To install Mini, you just need to plug in the camera and connect to WiFi.
Blink users will need to download the Blink Home Monitor app to watch the surrounding on smartphone any time during the day or while on the move. With the app available on Android or iOS, you can manage multiple home security cameras, capture live stream at full-HD resolution, talk with family members through audio and set alerts for motion detection through push notifications. As the cameras are connected to WiFi, you can always monitor your home and surrounding even during travel. To store the recording or events on cloud, you can get the Blink Subscription, available on a 30-day free trial. You have a Blink Basic Plan and Blink Plus Plan. They come with 60-day unlimited video history, video sharing and option for photo capture. You can view or cancel the subscription any time by accessing your Amazon account and visiting the Memberships & Subscriptions section. You can subscribe for monthly or annual plan.
Currently, Blink cameras are sold in the US, UK, Canada, France and Germany. You can shop them directly on Amazon. In the US, you will find the cameras at Best Buy, Target, The Home Depot, Staples and Lowe's. The product page on Amazon or the official website has more details on the features and specifications. You can also know what is included in the packaging box and the color options available. Blink cameras come with a one year limited warranty. You can visit the Support page for frequently asked questions or assistance on setting up device, troubleshooting or using subscription.