Find below the customer service details of Betty Crocker. Besides contact details, the page also offers a brief overview of the food company.
Head Office
1 General Mills Blvd
Minneapolis, MN 55426
United States
Support
Phone: 1-800-446-1898
Phone: 1-800-248-7310
______
About Betty Crocker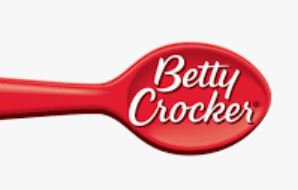 For many generations in most families, cooking a family special meal meant following a Betty Crocker recipe. These recipes ignited a passion for good food and culinary excellence. Betty Crocker is a fictional character, created in 1921 by Washburn-Crosby Company as a brand mascot for various food merchandise. Having the Betty Crocker seal of approval set the sales of many products rolling and this fictional character came to life in the eyes of the public. Many famous Hollywood stars portrayed Betty Crocker over the years. Countless families across the globe have carefully preserved favorite recipes handed over by Betty Crocker. What started as a character to answer consumer product questions soon came to be known as the cheerful first lady of food in America.
With the changing times, Betty Crocker transformed from answering consumer questions by letters, radio,  television and ultimately now to the website BettyCrocker.com. Many people learn the rudiments of baking and cooking from her shows and books and numerous generations of home cooks have learnt the rudiments of cooking from her. All recipes on Betty Crocker website are easy to follow, trustworthy and tested to produce best results.
Betty Crocker's journey to fame started when her cookbook , "The Betty Crocker Picture CookBook" was released in 1950. This became a classic cookbook that was preserved by mothers and handed down to their children as a family heirloom. Now in its 12th edition, Betty Crocker cookbooks run into over 60 million copies. The website receives more than 12 million visitors per month, with over 7 million following her on social media sites such as Instagram, Facebook and Pinterest.
Betty Crocker started marketing food products in 1942 and the first products were dried soup mix, packaged cake mixes of different varieties and flavors. Her trademark was the Red Spoon and it appears on all the packaging of her products. Currently Betty Crocker has on offer over 200 products such as super moist cake mixes, cookie mixes, Supreme Brownie Mixes, Rich and Creamy frostings, Hamburger Helper, Bisquick Baking Mix, Betty Crocker Potatoes and Suddenly Salad.
These products are available all over the world and are immensely popular in Canada, the United Kingdom, Iceland, Mexico, Saudi Arabia, Australia and in a multitude of countries in Europe, Asia and The Middle East. Betty Crocker products have been suitably adapted to incorporate tastes and cultures of each country, making it a part of their ethos.
Whether you refer to a Betty Crocker cookbook or visit her website, you will have at your disposal a myriad of recipes to satisfy even the most discerning and picky palate. There are recipes for entertaining, breakfast, lunch and dinner. You could try the kids' recipes or search by country and region. Try their slow cooker recipes, gluten free recipes and vegan delights. Whether you are interested in baking, roasting, or stewing, Betty Crocker is the place for you. Come Christmas or Thanksgiving, you can confidently invite family and friends over and serve up a culinary extravaganza – just by following Betty Crocker suggestions and recipes.