Contact of Argentina Federal Police support (phone, email)
Contact Argentina Federal Police: Find below customer service details of Argentina Federal Police (Policía Federal Argentina), including phone and email. Besides contact details, the page also offers a brief overview of the police agency.
Head Office
Departamento Central de Policía
Moreno 1550,
C1093ABD CABA,
Argentina
Customer Service
Phone: 911 (general)
Phone: 131 (Federal Information Center)
Phone: 134 (Ministry of Security)
Phone: 4370-5876
Phone: 4630-7259
Email: [email protected] (Ministry of Security)
____
About Argentina Federal Police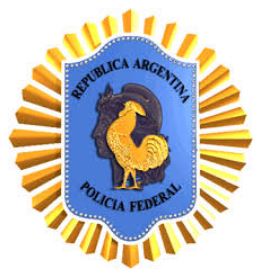 The Argentina Federal Police, officially known as Policía Federal Argentina (PFA), is the law enforcement agency responsible for public security in Argentina. It's preceding agencies consisted of Policia de Buenos Aires and then Policia de la Capital. Formed in 1943, the federal law enforcement agency is headquartered at Buenos Aires and manages a staff of more than 65,000. PFA works closely with other federal agencies such as the Policía de Seguridad Aeroportuaria (airport police), Gendarmería Nacional (border patrol) and Prefectura Naval Argentina (coast guard).
The Ministry of Security is responsible for overseeing the works of the Federal Police. Each provinces in the country has it's own independent police force. It is headed by the Chief of the PFA, the Superintendent General. The ranks within the organisation include Commissioner-General, Superintendent-Major, Superintendent-Inspector, Commissioner, Sub-Commissioner, Principal Officer, Inspector Officer, Sub-Inspector Officer, First Sergeant, Sergeant, First Corporal and Corporal.
PFA's motto states "Al servicio de la comunidad" which means "to serve the community". The federal agency is responsible for investigating crimes that include drug trafficking, tax evasion, human trafficking, organized crime, crimes against public administration, contraband, violence, to name a few. For more information or reporting crime, police certificate, forms, or others, reach the Argentina Federal Police support.