Enchanted by the success of Amazon in the United States, Amazon UK was launched in the year 1998. The company kick-started its journey by selling books online and then later opening up its first fulfilment centre in Marston Gate, United Kingdom. Moving with the times, Amazon UK decided to expand its business to provide its customers with the ideal facility to purchase CD/DVDs for music, movies, computer software and video games.
As demand for the online platform started to gain traction among most online shoppers in the United Kingdom, Amazon UK started free shipping for orders over 25 GBP. Over the next few years, the company enjoyed rapid growth by continuously introducing new fulfilment centres and product categories that can benefit the end-user. Additionally, the company also introduced numerous in-house products and services such as Amazon Music, Amazon Cloud, Amazon Family, Amazon Prime, Kindle, Fire and Echo family of devices.
As of the current day, Amazon UK is the homeland of multiple major product categories that include books, fashion, electronics, toys, music, home and kitchen, pets, health and beauty, sports and outdoors, office and stationery and computers. And to ensure that customers can shop seamlessly from any of the above-mentioned product categories, the company has also deployed numerous payment methods. These include credit and debit cards from major international vendors such as Visa, Mastercard, American Express, Maestro and Eurocard, as well as Amazon Gift Cards and Vouchers.
What is Amazon UK's Cancellation Policy
Amazon UK allows all its customers to cancel any order that has been placed but has not been shipped yet, without any restrictions. However, if the order has already been shipped, then customers have the choice to either refrain from receiving the package before delivery or accept delivery and then register for a return. The return must be made within 30 days of the customer receiving the order and the returned product in question should be in an undamaged/unused condition.
Talking about the refund policy, Amazon UK offers instant refunds to customers' Amazon UK Gift Card Balance. However, if the refund is to be made to the source bank account, then a time of a maximum of 7 business days will be required.
How to Cancel and Obtain Refund Online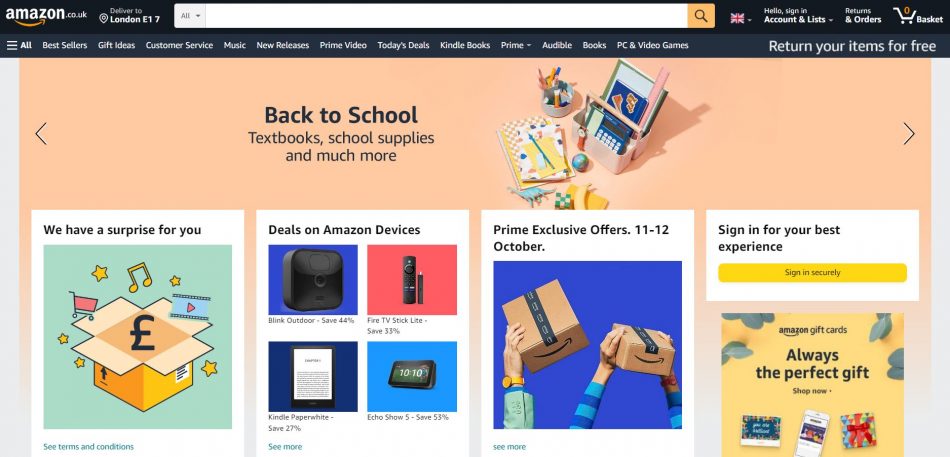 If you want to cancel your Amazon UK order and receive a refund online, then be sure to follow the below-mentioned steps.
Firstly, you have to visit Amazon UK's official website at www.amazon.co.uk.

Then log in to your Amazon UK account. Once logged in, on the top right corner of your screen and next to the cart, click on the 'Returns and Orders' option.

From your list of recent orders, select the order that you want to cancel. Click on 'View Order Details' of the order you want to cancel and then click on 'Cancel Order' or 'Request Order Cancellation'.

You will be greeted with a pop-up window asking you to select the reason for your cancellation. This step is optional and once you get past this window, you can confirm your order cancellation.

You will be notified regarding the cancellation on your Amazon-registered phone number and email address, along with the estimated time for your refund.
How to Cancel and Obtain Refund via Chat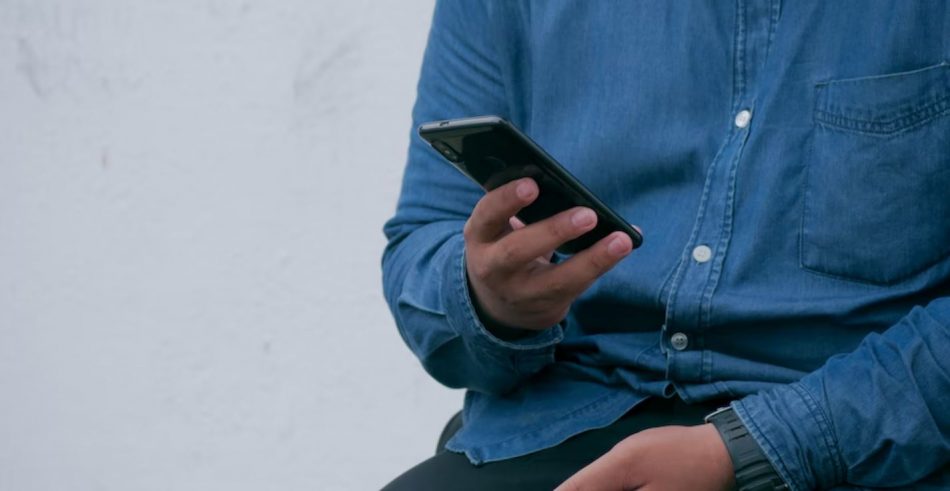 To cancel your Amazon UK order via customer care chat and thereby obtain a refund, follow the below-mentioned steps.
Visit the official Amazon UK website.

Proceed to log in to your account and then click on the 'Customer Service' tab. From the 'Customer Service' tab, click on 'Contact Us'.

You will be greeted with options to contact customer care via chat or phone. Select the chat functionality and then a pop-up window will open.

The new window will showcase the online chatbot, ready to answer most of your basic order-related queries. These include order updates and cancellations. If you are not satisfied with the chatbot's replies, then you can proceed to chat with a live Amazon agent.

Once the live Amazon agent is online, you can feed the agent with your order id and then ask the representative to cancel the order. The agent may ask you for the cancellation reason.

After that, your order will be cancelled and you will be notified regarding the same on your Amazon-registered mobile phone number and email address. Additional details about your refund will also be provided.
How to Cancel and Obtain Refund via Phone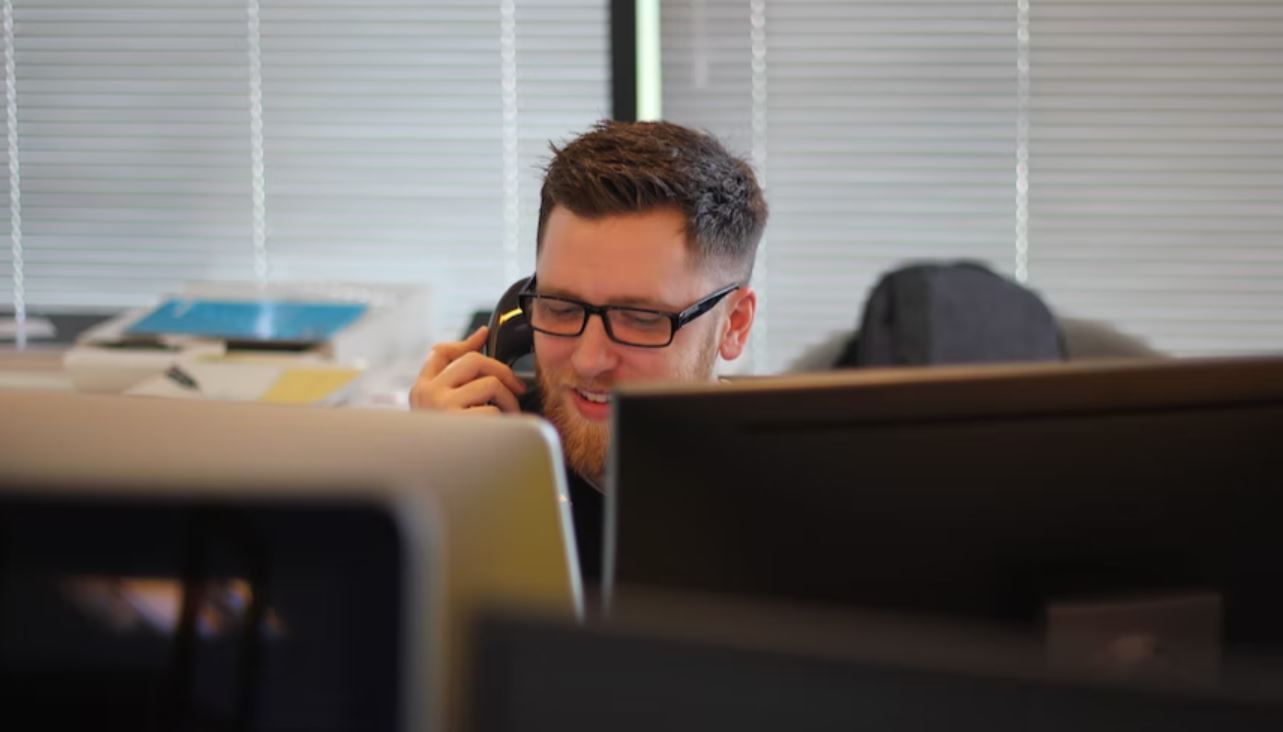 When trying to cancel your Amazon UK order and opt for a full refund via Amazon UK's customer care phone number, follow the steps below.
Start by initiating a call on the Amazon customer care number at 0800 279 7234.

Navigate through the IVR (Interactive Voice Response) options so that you can talk to a live Amazon customer care representative.

Once you are on the phone with the representative, provide your order id and ask for a cancellation.

After your order is cancelled, you will receive a confirmation message on your Amazon-registered phone number and email address, along with the refund details.