Contact India Post: Customer Care, Phone of Indian Postal Service
Contact India Post: Find below customer care details of Indian Postal Service, including phone and address. You can reach the below contact for queries on Indian Post locations, Speed Post complaints, international post, package tracking, money order or other questions. Besides contact details, the page also offers information and links on India Post services.
India Post Head Office
Department of Posts,
Dak Bhavan, Sansad Marg
New Delhi – 110116
Speed Post Customer Care
Below are phone numbers of regional Speed Post centers across India. You can reach the numbers for complaints or feedback on Speed Post services.
Delhi: 1800 119888
Mumbai: 022 2615 6125
Chennai: 044 2829 2001
Kolkata: 033 2212 0476
Bangalore: 080 2286 7302
Hyderabad: 040 2346 3922
Ahmedabad: 1800 233 7999
Pune: 020 2612 1570
India Post Complaints
Below are phone numbers of chief postmaster generals in different states across India. Contact these numbers to escalate your complaints on India Post services.
Andhra: 040-23463636
Assam: 0361-2603636
Bihar: 0612-2225051
Chhattisgarh: 0771-2233400
Delhi: 011-23620144
Gujarat: 079-25505424
Haryana: 0171-2603100
HP: 0177-2629000
Jammu: 0191-2542878
Kashmir: 0194-2452528
Karnataka: 080-22392523
Kerala: 0471-2308300
Madhya Pradesh: 0755-2550838
Maharashtra: 022-22620049
North East: 0364-2223800
Orissa: 0674-2392000
Punjab: 0172-2706700
Rajasthan: 0141-2372020
Tamil Nadu: 044-28520367
Uttar Pradesh: 0522-2622000
Uttarakhand: 0135-2658396
West Bengal: 033-22120070
Email Support
[email protected] (chief general manager)
[email protected] (deputy director general)
____
Tracking
Website: Click here to track EMO, WorldNetExpress and Speed Post.
SMS: Send SP<space>Speed Post Number to 55352
Locate India Post Offices
To locate a India Post office nearest to your street click here. You can search by pin code, district and state name. You can locate a post office in all major states including Andhra, Assam, Bihar, Chandigarh, Chhattisgarh, Delhi, Goa, Gujarat, Haryana, Himachal, Jammu, Karnataka, Kerala, Madhya Pradesh, Maharashtra, Manipur, Nagaland, Orissa, Punjab, Rajasthan, Tamil Nadu, Uttar Pradesh and West Bengal.
Register Complaint
Register your complaint online through the India Post web based customer grievance handling system here. You can select the type of transaction whether express parcels, money orders, recurring deposit, postal life insurance, registered parcels, Kisan Vikas Pathra, speed post letter, value payable letters, Indira Vikas Pathra, recurring deposit or others.
About Indian Postal Service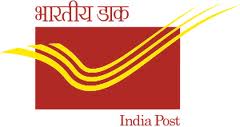 Indian Postal Service was founded in the year 1764. The government postal system is managed by the Department of Posts and is headquartered in Delhi. As of 2008, India Post had some 1,55,035 post offices across the country. In addition, there are 817 head post offices, 24,721 sub post offices and 1,46,509 delivery post offices. When it comes to Speed Post, it manages some 290 across the country. Speed Post links more than 1200 towns in India. There are some 73 countries covered under the International Speed Post. In Mumbai alone, India Post manages some 4,000,000 metro mails each day.
The various postal services include postcard, letter card, letter, parcel, insurance, money order, postal order and foreign mail. India Post's premium products include Speed Post, Express Post, Business Post, Satellite Post, Retail Post, Media Post, Bill Mail, e-Bill Post, Greetings and more. Financial services include banking, core banking solutions, postal life insurance, instant money order service (IMO), international money transfer, public provident fund, Kisan Vikas Patra, National Savings Certificate, and mutual funds. In 2008, India Post had a revenue of 5494 crore. The postal service employs over 520,000 people across the country.