The online healthcare scene has been growing exponentially and is expected to peak in the years to follow. Today, healthcare products are being dispelled via ecommerce channels. Among leading healthcare retailers riding in on the wave in India is Gurgaon-based HealthKart. Founded in 2011, the retailer of health and nutrition products, dietary supplements and healthcare essentials, has a catalog that boasts of hundreds of domestic and international brands. Categories listed include Bodybuilding, Weight Loss, Hair & Skin Care, Sports Nutrition, Vitamins & Supplements, Ayurveda & Herbs, Health Food, Fitness and Wellness. As for featured brands, you have MuscleBlaze, Optimum Nutrition, GNC, Ultimate Nutrition, Dymatize, MuscleTech, Universal Nutrition, TrueBasics, Amway, to name a few.
Not only does HealthKart retail other brands, but also manufactures and sells sports nutrition products, health supplements and healthy food substitutes under it own subsidiary brand. The company further sells and distributes products across India through a network of stores as well as third-party resellers. You can buy nutritional products like whey protein, mass gainers, creatine, soy protein, casein, multivitamin tablets, pre and post workout supplements and much more. In addition, HealthKart also offers a range of equipment, gym accessories and fitness clothing.
If you have recently shopped on HealthKart and need to know how their return and cancellation policy, read ahead to know more.
Know Shipping & Cancellation Policy
HealthKart delivers your orders within 2 to 3 working days after dispatch in metro cities like New Delhi, Mumbai, Kolkata, Bengaluru, Chennai, Pune, Ahmedabad and Hyderabad. In other cities orders are delivered between 2 to 5 business days. Ground-shipped orders are delivered between 5 to 7 business days after dispatch. As soon as your order is shipped an email notification is sent to you that has a link to track your order. You can also find this information from the 'My Account' section at the top right corner of their website.
If you wish to cancel an order, you can do so only when the product has not been shipped. Once your cancellation request is successfully processed, your refund is automatically initiated. The amount is reflected in your bank account within 2 to 5 business days for prepaid orders.
HealthKart does not levy any hidden charges while purchasing a product on the website. The prices listed on their platform are final and all-inclusive. The modes of payment accepted by the company are credit/debit cards, Internet banking and Cash on Delivery.
How to Cancel or Return a Product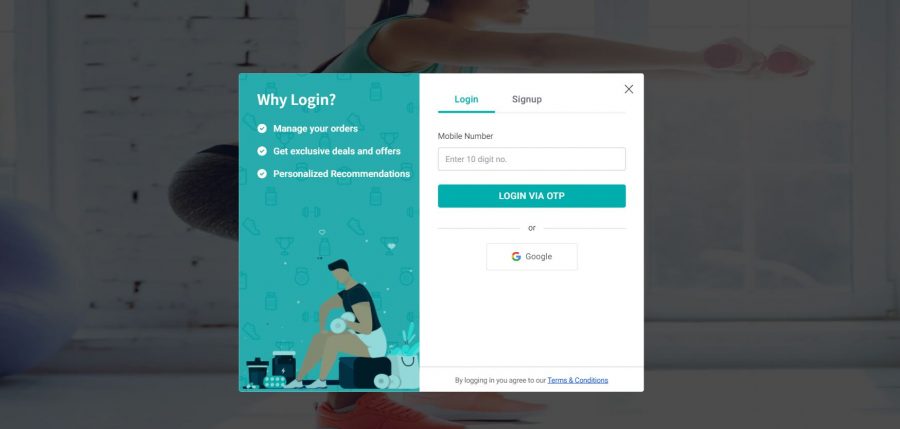 HealthKart has a customer-friendly return policy. If you are not happy with a purchase, you can return same within 14 days from the date of delivery. All you need to do is email the pictures of the packaging and the product. The products must be returned unused and with all tags intact. If you used your card as the mode of payment then the credit is reversed on the same card. And for those who selected Cash on Delivery or bank deposits as modes of payment, then a cheque is issued in the registered name of the customer. Note that if you have received a damaged/incorrect item or if the product is missing then you should raise a ticket with the customer care within 48 hours of the delivery. You can send the picture of the packaging and products to [email protected] or give a call on 0124-4616444.
To cancel your order follow these steps:
– Sign in to your account and access your profile
– Navigate to the 'My Orders' section
– Click on the 'Cancel' button
It takes almost 2 to 5 business days for the refunded amount to reflect in your bank account after the cancellation request is processed.
HealthKart offers two modes of refund that helps ease the process. First option is HealthKart Cash, which results in the amount added to your account. The same can be used for future purchases. Another method to get the refund is 'Back to Source' in which the money is refunded back to the same payment mode/account that was originally used to make the transaction.
Conclusion
When you shop on HealthKart, you are assured of authenticity and careful handling. The company maintains a tough quality control procedure during sourcing and distribution of supplements. And when you need to return the products, ensure they are sent back in original packaging and sealed condition. Opened or used boxes are not accepted as returns. Please note that some special rules for promotional offers may not apply to the 14-day return policy. Let us know how your experience has been by dropping your comments on the form below.