From being a juggernaut in the development of wireless networking solutions to making mobile phones affordable to the masses, Motorola has come a long way. The company was not only responsible for introducing the first commercial handheld calculator and mobile phone but also for developing communication standards such as WiFi and Bluetooth, which are still relevant to this date.
To expand its smartphone market share, Motorola launched its first Android-powered mobile phone in 2007. And before you know it, the company became one of the major flag-bearers of Google's Android operating system, which was also one of the major reasons why the company was acquired by Google in 2012. However, the good times were short-lived as Motorola was further acquired by Lenovo in 2014. Even then, the company maintained a strong presence in the Brazilian market, featuring a vast network of distributors and dealers.
Today, some of the popular smartphones sold in the Brazil market include the Moto G84, Moto Edge 40, Moto Edge 40 Pro, Moto Razr 40 Ultra, Moto G73, Moto Edge 30, Moto G14, and Moto G82. So, if you have a non-functional Motorola device and are looking for ways to fix it momentarily, then our comprehensive guide is for you.
How to Book a Repair on the Phone?
If you want to book the repair appointment for your Motorola device via phone, then you can instantly do so by following the below-mentioned steps.
Start by first getting in touch with Motorola Brazil's customer support via phone at 40021244 (for metropolitan and capital cities) or 08007731244 (for other locations). Phone lines are available from Monday to Friday, between 8 a.m. and 8 p.m., as well as on Saturdays between 8 a.m. and 2 p.m.
Navigate through the on-call options and proceed to speak to a customer care executive.
Once you are on the call with a customer care representative, provide your official CPF number (provided by the Brazilian Government) along with your device's IMEI or serial number. After that, explain the issue you are facing in detail, and then ask for a service booking.
The customer care representative will then ask for your name, residential address, phone number, and email ID to book a repair appointment for you. Also, do not forget to state your preferred date and time for the repair appointment.
Once done, you will receive confirmation messages on your phone number and email address.
How to Book a Repair Online?
Booking a repair appointment online is the most straightforward way to save your time and get your Motorola device repaired without much fuss. To do that, follow the steps laid out below.
First, you have to head over to the official "Support" web page for Motorola Brazil here.
On the landing page, scroll down and click on the "Find Technical Assistance > Schedule Technical Assistance" option.
A new web page will open where you will have to first provide your device IMEI or SN number, along with your official CPF number. After that, click on "Continue".
After that, you have to enter your personal information, including your name, phone number, and email address, so that the online system can schedule a repair booking.
Lastly, you will receive confirmation messages on your phone number and email address stating the successful status of the repair booking.
Once you submit your device for repair, you can track its status here.
How to Locate Nearest Service Center?
If you are looking to visit a nearby Motorola store or service centre in Brazil for in-person assistance, then you can find one around you by following the steps suggested below.
Begin by first visiting the official "Moto Store" website here.
On the landing page, you can decide to enter your preferred state, city, unit name, or district, or let the website access your location. Alternatively, you can also browse the store listings available at your disposal.
Once you have found your preferred store location, proceed to note down its phone number and address.
After that, head over to the store with your Moto device and ask for immediate assistance on the spot.
Finally, once your device gets repaired, you can start using it without any worries.
Different Types of Repair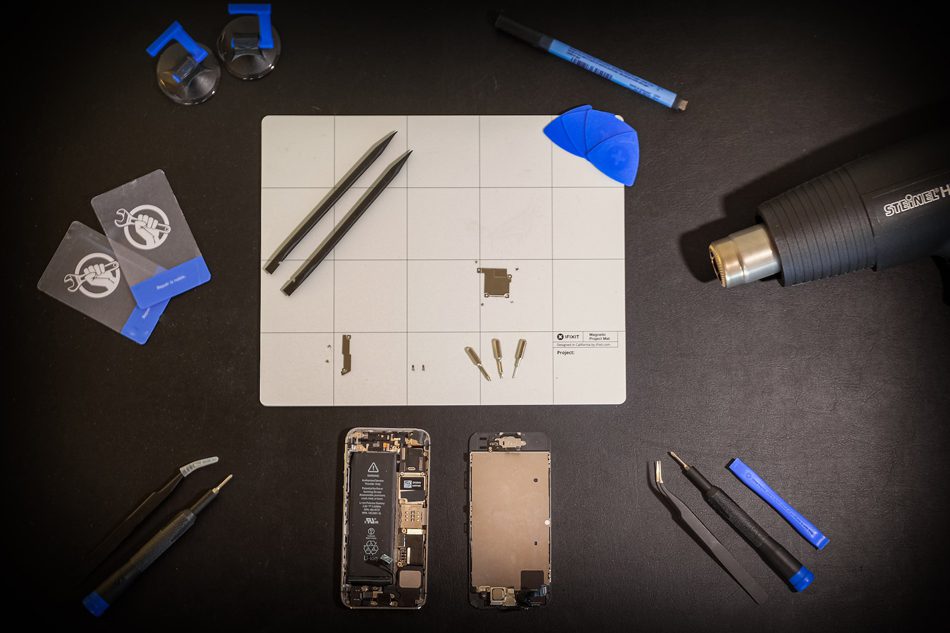 Whether you are facing problems with the touchscreen on your smartphone or experiencing device slowdown or crashing – Motorola Brazil has introduced multiple repair types that can fit your specific scenario. To learn more about them, be sure to go through the below-mentioned list carefully.
Battery Repair: If your Motorola device is not turning on any more or cannot maintain its charge throughout the day, ultimately forcing you to charge your device multiple times, then a battery replacement is on the cards.
Screen Repair: There can be moments when your beloved Motorola device may suffer accidental drops or falls, leading to its display getting shattered in the process. Times like these are when you need to replace your device screen, and based on the screen technology (TFT, LCD, or OLED), the cost of replacement will be lower or higher.
Camera Repair: If your smartphone is not taking good photos or shooting terrible videos lately, then it most probably has to do something with the camera. Camera sensor replacements are usually on the affordable side.
Speaker Repair: Older devices experience a loss in audio quality through their speakers, making the output sound muffled and less sharp. Times like these are when a simple speaker replacement can go a long way.
In addition to the above-mentioned repair types, you can also take advantage of your device's user manual or product guide to solve any trivial issue without someone's intervention. Also, do not forget to sign up for a Motorola account and register your device, so that you can seamlessly book repair appointments without any hiccups.