Since its inception, Apple's iPhone has had a massive pool of loyalists. These fanboys queue up in the stores soon after any new iPhone rolls out and goes gaga about most of these devices. Happily for Apple, the numbers are shooting up perpetually for many reasons, including its budget releases like iPhone 13 mini.
In easy words, iPhone 13 Mini is the latest available, affordable option from Apple's smartphone family. The iPhone 13 mini comes loaded with a minuscule 5.4-inch Super Retina XDR display with 2340×1080 pixels resolution in contrast to iPhone 13's 6.1-inch 2352×1170 pixels resolution display. The iPhone 13 mini also offers a tad inferior battery life than iPhone 13. Both the iPhone 13 mini and iPhone 13 comes in three storage options- 128GB, 256GB, and 512GB, and offer IP68 rating protection, A15 bionic chip, dual 12MP rear camera systems, and a 12MP selfie camera.
Naturally, people looking for an affordable iPhone or an iPhone with a considerably smaller display open their arms to the iPhone 13 Mini, helping it climb to one of the popular smartphone spots.
However, like most popular smartphones, the success of the iPhone 13 Mini came with a fair share of issues. These software or hardware issues are expected to be addressed by the iPhone maker sooner or later. However, many of these could also be fixed manually. Therefore, we help you take care of many of those concerned bugs step-by-step to help you experience a smoother and better iPhone experience.
Non-functioning Face ID on iPhone 13 Mini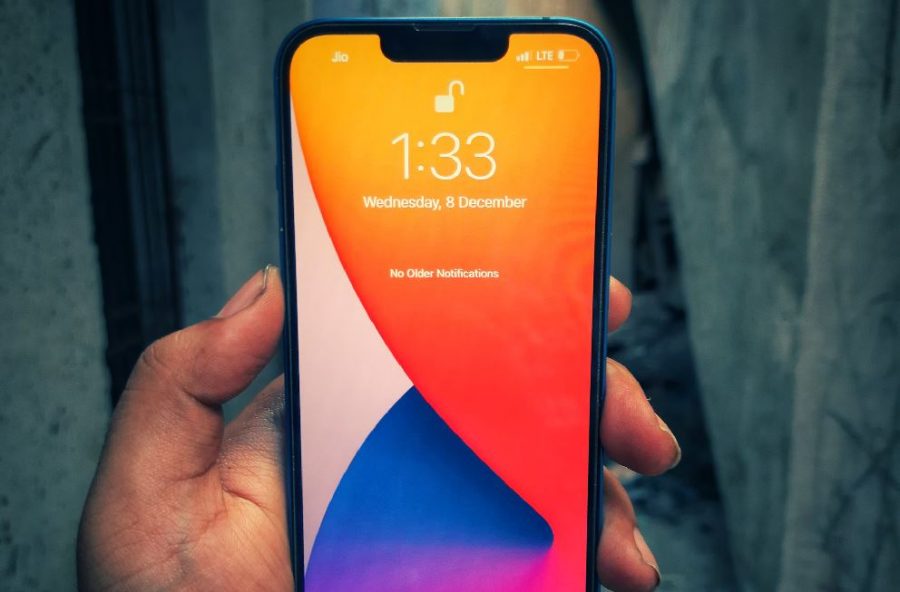 Like its predecessors, the iPhone 13 family of devices, including the iPhone 13 Mini, features a snappy Face ID to offer an incredible experience. However, numerous repair experts have found the Face ID of the iPhone 13 Mini becomes non-functional if anyone installs a third part display. According to reports, the repair experts have claimed the Face ID would only remain functional if a microcontroller gets transferred from the factory-installed screen. The problem persists with non-Apple authorized repair shops as they do not have access to any software tool to inform the device about the screen swapping.
There is no fix available to it to date. However, Apple has claimed to release a patch in its upcoming iOS update.
Resolving Black Screen of Death on iPhone 13 Mini
Many iPhone 13 Mini users have already encountered a glitch on their device display after it turns all black. Happily, it's not a firmware or hardware error and can be fixed manually.
Suppose your iPhone 13 Mini display too froze suddenly. In that case, all you should do is reboot your device to reset the cache and reconnects the battery after a few seconds.
But a soft reboot doesn't fix the issue; you should force restart your device. The procedure of force restarting an iPhone is to press the volume up button for a second and immediately press the volume down button. While following both steps, you should not hold any button for a long duration. Now press and hold the power button for at least 8 seconds.
Once the Apple logo appears on the device display, you know the issue is gone now. But what if the problem repeats again? You should check whether your iPhone 13 Mini battery is charged enough. But if the display turns black, there are no ways to know the battery life. Hence you should plug the device through the original lightning cable and leave it for 10-15 minutes. Now repeat the above-told process to force-restart your iPhone 13 mini.
Active Noise Cancellation not Working During Calls
Soon after the iPhone 13 family launch, users have noticed the non-availability of active noise cancellation on the iPhone 13 Mini If you've used any previous generation of iPhones. The active noise cancellation while taking calls was a well-appreciated feature of iPhone devices. It offered ambient sound by chopping off unnecessary sounds while taking calls via phone receiver.
If you have experienced this issue, let us tell you this is not a hardware or firmware issue. Instead, Apple has withdrawn the feature from the iPhone 13 family of smartphones for untold reasons. But to console its users, Apple might roll out an improvement through its future updates.
Camera Viewfinder Flickering on iPhone 13 Mini
Many iPhone 13 Mini users have noticed a slight flicker on the in-camera viewfinder while focusing on a closer object. Many have seen the issue, and many are still ranting about it on many help forums.
However, the iPhone 13 family of devices, including the iPhone 13 Mini, measures the subject's distance through in-built AI. It activates the macro camera lens whenever it notices the user trying to focus on a nearby object. And the viewfinder portrays the real-time lens changing mistaken as flickering.
Unresponsive Touch Screen on iPhone 13 Mini
Users are still complaining about several help forums about the non-responsiveness of the iPhone 13 Mini smartphone. The glitch couldn't convert the taps into commands, annoyed many users, and persists even with the Tap to Wake feature.
The issue may have resulted when your device temperature has soared too high. Sometimes water damage could also turn your device display becomes non-functional. Broken LCD is also a probability behind such issues.
If you're facing a similar experience, you should force-restart your device via the abovementioned method.
Ensure accessibility feature such as Touch Accommodation is not turned on. If your iPhone 13 Mini display is not responding to taps sometimes, navigate to Settings >> Accessibility >> Touch >> Touch Accommodations and turn off the option.
If the display is still not responding as it's supposed to be, factory reset your iPhone 13 Mini by heading to Settings >> General >> Transfer or Reset iPhone and tap on Erase All Content and Settings.