Several questions in your mind got you searching for answers? JustAnswer is an online platform that connects customers with experts from a variety of professions and industries round the clock. Headquartered at San Francisco, California, the website was launched in 2003 by Andy Kurtzig. Incidentally, it was created so his wife, who was a to-be-mother back then would be able to get in touch with a doctor any time she needed. The site began its journey as ExpertAsk but changed to JustAnswer in the year 2004 and deals with domains that include legal, tech, medical, and home improvement.
Since its inception, Kurtzig strived to bring expert advice to the people who needed it on a direct-to-consumer basis. From its launch in 2001 until 2011, the company grew without any external cash or support. With a growing community of 16 million users and 12,000 verified experts including attorneys and doctors and more, JustAnswer is a one-stop solution for all questions. Experts have the proper training and accreditation, such as a license or years of experience before being registered to answer questions. Users are charged a small fee for posting respective questions on the portal.
If you are looking for cancellation of your JustAnswer account and seeking a refund, here is what you should know.
Know How JustAnswer Works
Users on the platform can ask a question to over 12,000 experts that have their profiles verified. The list includes mechanics, lawyers, doctors, computer technicians, and home repair experts. As a rule, you can expect to receive a reply to your question within 30 minutes. However, during busier times, replies might take as long as 24 hours. The most convenient way to know if your question has received an answer is by taking a look at the 'My Questions' panel. You will receive a notification via email or text message if your question has been addressed. After providing a response to a customer's question, the user decides whether to accept it. If the answer is accepted, the user can leave a rating and comment on the expert. When experts are highly rated by their customers, they receive monetary gains based on those reviews. Members can have unlimited conversations with experts 24/7, so they can count on always having a helpful resource at their disposal.
Steps to Cancel Your JustAnswer Account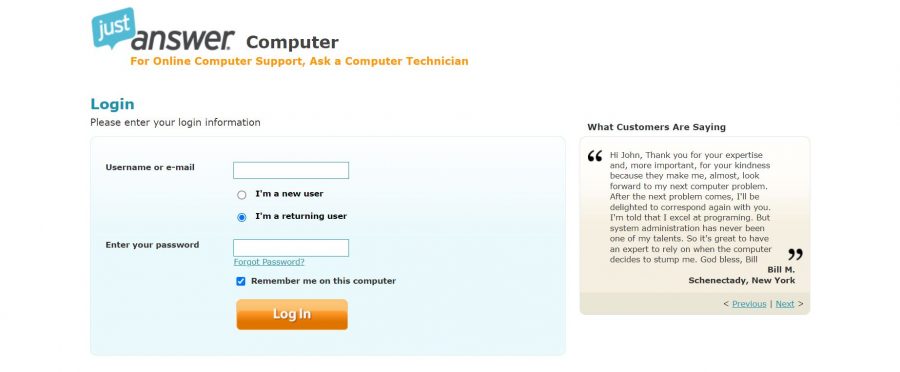 First make sure to check your membership status to avoid being in the trial period as it is free.
Log on to your JustAnswer account and click on the 'Account Settings' panel or 'Membership' option.
Click on 'Cancel Membership' option that appears under the Membership drop down menu.
There is no refund for cancellation, however, you can always restart your account.
JustAnswer works as a membership-based service that automatically charges credit card on account each month and is commonly non-refundable. There is a fee to post a question, and any additional payments will be reflected at the bottom of the page where credit card information is to be filled out. To review additional charges or billing history for an order you have previously placed, go to 'Order History'. Certain plans have a trial period so that you can see if the membership is right for you.
Conclusion
Finding answers to topic specific questions can sometimes be a time-consuming task, that is where JustAnswer comes in to the picture. The JustAnswer system has more than 100,000 conversation variables, can ask follow-up questions and operate as an intelligent routing engine. With experts across the globe waiting to help you, it is a quick and easy way to move forward from confusion to clarity. If you are not satisfied with the services or want to complaint on membership, payment ore refund, you can reach the customer care on [email protected] or 1-800-984-6742.