It's no secret that train travels are the ideal way to explore the geographical locales, customs, and traditions of a country besides giving you an immersive experience. The best car models cannot take you to as many places and as fast as trains do. What if you are in a country like Germany in Europe and have a long bucket list? While there is nothing wrong with availing the traditional train tickets, it is certainly of more value (moneywise) to consider the German Rail Pass for a lot of reasons for those residing out of Germany, some of which have been elucidated below.
Germany has some of the most lively and spirited cities to explore like Berlin, Munich, Cologne, Frankfurt, Hamburg, etc. From cultural tours, walking tours, and historical visits, to day trips and city tours — you get ample choices to select from its popular destinations. What better way to discover the Deutschland other than with German Rail Passes which help you save big time? With Passes, you do not have to worry about blocking travel dates in advance. Additionally, you also get to make breathtaking tours of some neighboring countries like Switzerland, Italy, Austria, and Belgium (select destinations) by Deutsche Bahn trains.
You travel at your convenience for unlimited trips on a single Pass, whenever you want to. Passes are available 11 months prior to the start of the actual journey. If you have a packed travel schedule (with many places to cover in the country, and a few outside it), and were to compare pay-as-you-go ticket fares with German Rail Passes, you would know the point we are trying to make here. Just remember that the more days you plan to spend on the train, the more you will benefit from a Pass. It will do you no good to avail a Pass when you just wish to travel for a couple of days on the train.
Children under 12 years may travel for free, and there's a youth discount for people under 28. Passes work best for consecutive days of travel, and with a German Rail Pass the facility is available as 3,4,5,7,10, or 15 consecutive travel days, and 3,4,5,7,10, or 15 travel days within a month.
How to Buy German Rail Pass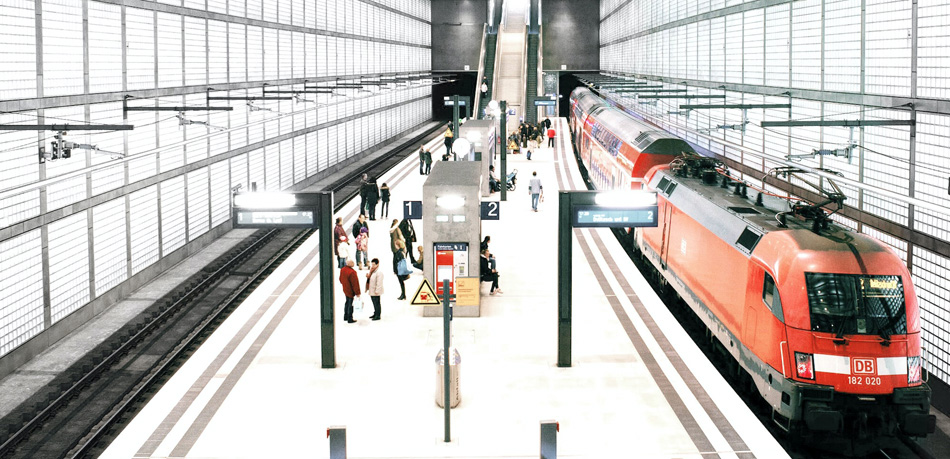 Thankfully, most German trains do not require you to make advance seat reservations, except for the international ones, and those taking an overnight route (such as those traveling to Paris, Brussels, Venice, Copenhagen, etc). The reservation may be done weeks in advance, or even at the station right before traveling. You may do so in many ways — at the larger train stations in Germany where you need to tell the staff that you have a Pass and would just require a seat; online on the Deutsche Bahn website; through the DB Navigator App; or by phone by dialing the booking center on (+49) 180-699-6633 Monday to Friday between 9 am and 8 pm; Saturdays and Sundays 9 am to 1 pm.
You can avail of attractive discounts on your Passes, and select a traveling class as per your preference. You can book a German Rail Pass online for consecutive days of travel. Take a printout before the date of boarding. The Pass for consecutive days of travel within 1 month will be sent to you by post and can take up to two weeks for delivery.
What About Cancellation and Refund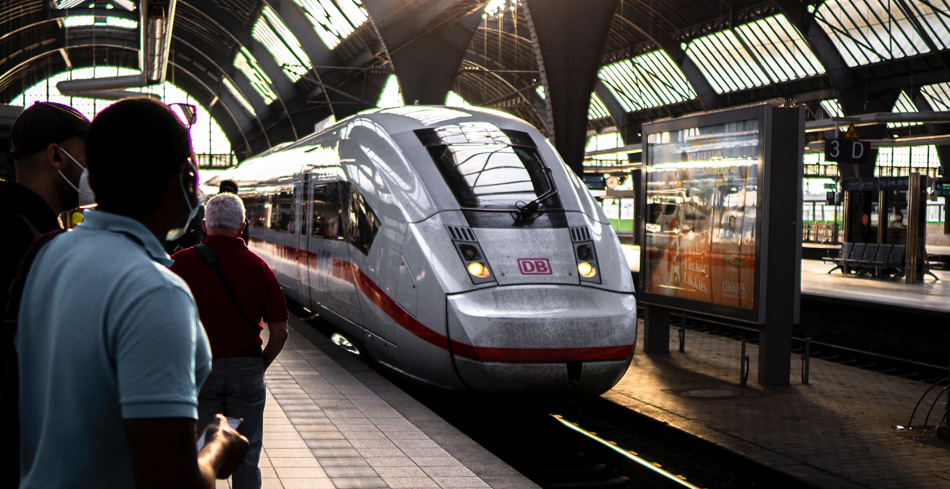 There are provisions to cancel or exchange a German Rail Pass if you had genuine reasons to cancel the trip (such as medical exigencies). The Pass may be exchanged a day before the validity period begins, free of charge. You may apply for a refund before validity but there will be a 15% deduction against a processing fee.
You can also apply for a refund of an unused German Rail Pass after the period of validity begins but only upon producing a medical certificate stating the cause for not taking the journey. A cancellation charge of 15% is applicable here as well. A partial refund of a used German Rail Pass is possible only under special circumstances (like illness) but against a cancellation fee of 15% like the above.
How to Contact for Help
If you have any question or complaint on purchase of German Rail Pass, cancellation, refund or others, call +49 30 586020940. You can also write to fahrkartenservice@bahn.de. For general enquiries on tickets and fares, you can call +49 30 2970 or +49 30 311682904.