Contact Turkish Airlines: Find below customer service details of Turkish Airlines, including phone and address. You can reach the below contacts for new flight booking, cancellation, refund, baggage claim, deals or other queries.
Head Office
Turkish Airlines General Management Building,
Ataturk Airport, Yesilkoy 34149
Istanbul Turkey
Phone: +90 212 463 63 63
Customer Service
Phone: 444 0 849 / 0850 333 0 849 (Turkey)
Email: [email protected] (Turkey support)
Email: [email protected] (US support)
International Support
Phone: +973 1 619 66 64 (Bahrain)
Phone: +55 11 3878 8199 (Brazil)
Phone: +86 010 5697 13 30 (China)
Phone: 0800 0 009 145 (Egypt)
Phone: +33 825 800 902 (France)
Phone: +49 69 8679 9849 (Germany)
Phone: +852 3 071 12 56 (Hong Kong)
Phone: 98 212 3546 (Iran)
Phone: +1 809 453 174 (Israel)
Phone: +1 809 453 174 (Ireland)
Phone: 351 210608087 (Portugal)
Phone: +82 2 602 2 4270 (S Korea)
Phone: +41 0 848 444 849 (Switzerland)
Phone: +90 212 444 0 849 (Singapore)
Phone: 1-800-874 8875 (US)
Phone: 0844 800 66 66 (UK)
Phone: 8000 3570 43 43 (UAE)
Links
Social Media: Facebook, Twitter
Flight Status: To check flight status click here
Lost Baggage: To report lost baggage click here
Frequent Flier Program: For details on Miles&Smiles click here
_______
About Turkish Airlines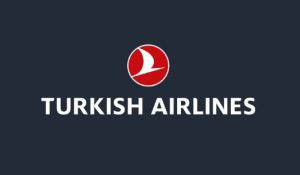 Air travel has become very popular and the preferred means of travel and what better example of this than the national airlines of Turkey, Turkish Airlines. Touted as the largest carrier of passengers worldwide, it has services to 304 destinations in Europe, Americas, Asia and Africa. In service since 1933 with a handful of aircrafts, it now has a fleet of over 300 aircraft. One of the only airlines with its own seat design and manufacture unit, Turkish Seats Industries ergonomically designs seats to improve customer comfort. Turkish Airlines has a quality goal to elevate passenger experience to new heights. Right from the time you book your ticket, checking in, cabin experience – every minute detail is designed to show the passenger how valued and cared for he is.
Turkish Airlines' flights are operated from its hubs at Ankara, Istanbul, Istanbul-Ataturk, and Istanbul Sabiha Gokcen. New fliers can search and book flights on the website. You can club your flight reservation with a travel insurance or hotel. Explore the Route Map and Schedule to know the destinations to where Turkish Airlines operates flights. The major destinations include Afghanistan, Argentina, Austria, Bahrain, Bangladesh, Brazil, China, Colombia, Egypt, France, Germany, India, Israel, Italy, Japan, Malaysia, Mexico, Nigeria, Pakistan, Qatar, Russia, Saudi Arabia, Singapore, South Korea, Spain, Sri Lanka, Thailand, Ukraine, UAE, UK and US. The domestic destinations span Adana, Alanya, Ankara, Antalya, Bingol, Bodrum, Dalaman, Denizli, Edremit, Erzincan, Hakkari, Istanbul, Izmir, Kars, Konya, Malatya, Samsun, Siirt, Sivas, Tokat, and Van. Deal hunters will find incredible deals under the Promotions section. Tickets can be purchased online using all major credit cards. The cancellation and refund policies vary according to the ticket type. Existing ticket holders can skip the airport queues and check-in online or via mobile with ticket number and surname.
Inflight entertainment is taken to the next level with an extravagant choice of the latest films, TV shows, documentaries, current affairs programs, music and many programmes to keep the young travelers entertained and engaged. Turkish Airlines is also WiFi enabled and passengers can connect seamlessly with the outside world for business or pleasure. Inflight reading is provided by Skylife magazine published every month with enticing travel stories and exotic destinations.
You could opt between Business Class which allows you to take two pieces of luggage each weighing not more than 30 Kg and Economy Class which allows two pieces of luggage not weighing more than 20 Kgs each. The maximum weight of any single piece of baggage on all flights is 32 kg. Free baggage allowance may vary depending on reservation class and route. Cabin baggage allowances are different. The details along with the excess baggage tariffs and restricted items are published on the website. Business Class passengers can use the Lounge Istanbul and enjoy all the services it offers at the airport and on layovers. You could also browse through the books in the library, read international newspapers and offer prayers.
With the Miles&Smiles frequent flier programme of the Turkish Airlines, you could collect miles that you could redeem to buy tickets or use your miles to upgrade to a better class. Use the Miles you earn on the Miles&Smiles program to upgrade, and enjoy flying in Business Class. You can also reap the benefits of last-minute upgrades. Miles&Smiles has four tiers – Classic, Classic Plus, Elite and Elite Plus. The miles earned and and the benefits vary for each. Miles can be earned on flight booking, car rental, shipping and hotel rental. Members also enjoy priority reservation, special meal preferences, cabin upgrade and special promotions.
Flying Turkish Airlines gives passengers a chance to partake a gastronomic experience in the skies. Global cuisine coupled with Turkish delicacies are prepared by their food providers, Flying Chefs, making it a truly memorable experience. For more information or queries on reservation, refund, cancellation, lost baggage, frequent flier program, career, or others, reach the Turkish Airlines support.