Contact Travelodge UK: Find below customer service details of Travelodge Hotels, UK, including phone and email. Besides contact details, the page also offers a brief overview of the company. Reach the customer service below for support, complaints or feedback.
Head Office
Travelodge Hotels Ltd
Sleepy Hollow,
Aylesbury Road,
Thame, Oxfordshire,
UK, OX9 3AT
Customer Service
Phone: 08719 84 84 84
Email: [email protected] (group booking)
___
About Travelodge UK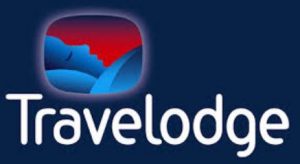 Travelodge is a budget hotel chain that began in the UK in 1985. The brand is headquartered at Thame, England and has properties spread across UK, Ireland and Spain. Operating officially as Travelodge Hotels Ltd, the hotel chain boasts of more than 560 properties across the country, making it UK's largest independent hotel brand. The properties can be located in major cities like London, Manchester, Belfast, Birmingham, Dublin, Madrid and Barcelona. You can find them centrally located as well as around holiday destinations.
The 40,000 Travelodge rooms are upgraded with upholstered luxury beds, besides new reading lights, larger desk area and elegant bathrooms. And the new SuperRoom option offers in-room coffee machine, large LED television, comfy chair, adjustable shower, iron and other added comforts. A Travelodge hotel can be located using the search tool on the homepage. You can search a hotel by place, postcode or hotel name. In addition to that, you can explore hotels by Destinations tab. The Deals tab lists properties that offer great value. Standard rooms also have got an upgrade with contemporary decor and additional features, all under the Travelodge Plus branding.
The room prices are set dynamically according to the demand. Look for 'saver rate' rooms for economical rooms. The server rate rooms are non-refundable. Guest also enjoy convenient early check in and late check out services. The hotels also offer unlimited breakfast for reasonable price. Unlimited breakfast is only available where restaurants are located inside the hotels. Booking of hotels can be made using Visa, MasterCard and other credit cards. A confirmation email with booking details will be sent to email on payment. Note that customers can check-in to hotel any time after 3pm. Early check-in is allowed for a small fee.
Guests who have an existing reservation can sign in to their account any time to view, edit or cancel booking. Flexible bookings can be cancelled before 12pm for a full refund, while save and sale bookings do not quality for a refund. If you frequently travel for business purposes, join Travelodge Business to receive dedicated support team, track company expenditure and get interest free credit with business card. Business guests can pre-pay for all expenses. Also, members get guaranteed 5% off all flexible rate bookings. For more information or queries on payment, refund, cancellation, career/jobs, or others, reach the Travelodge UK support.