Contact National Museum of Saudi Arabia: Find below customer service details of National Museum of Saudi Arabia, including phone and email. Reach the customer service below for queries, complaints or feedback.
Address
National Museum, Riyadh
King Abdul Aziz
Historical Center,
Al-Muraba, Riyadh,
Saudi Arabia
Customer Service
Phone: 4029500 /1290
Email: tnm@scth.gov.sa
____
About National Museum of Saudi Arabia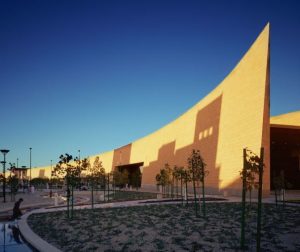 National Museum of Saudi Arabia is a popular tourist attraction in Saudi Arabia. The museum, as the name suggests, was established in the year 1999. Located at the King Abdul Aziz Historical Centre Riyadh, the museum has eight sections or galleries. They consist of Man and the Universe, Arabian Kingdoms, Pre Islamic Era, Prophet's Mission, Islam and the Arabian Peninsula, First and Second Saudi States, The Unification and the Hajj.
Spread across 17,000 sq mts, the museum presents art, handicrafts, antiquities and other important historical and cultural items. Visitors have information provided in Arabic and English. It also has interactive displays, audio tours and video clips. Most days it is open from 8am to 2.30pm and 4pm to 8pm. The morning hours are exclusive for schools. For public, the museum allows 12pm to 8pm visit. On Friday, the museum is open only from 4pm to 8pm. As for tickets, entry costs 10 SAR/single. Students are exempted from a fee. For more information or queries on tickets, timings, parking, or others, reach the museum's customer service.