Find below the customer service details of McDonald's Australia. Besides contact details, the page also offers a brief overview of the fast food chain.
Head Office
McDonald's Australia Ltd
21-29 Central Avenue Thornleigh,
NSW 2120 Australia
Phone: (02) 9875 6666
Support
Phone: (02) 9875 7100
______
About McDonald's Australia
McDonald's has a worldwide footprint and Australia is one in the top. There are close to a 1,000 restaurants in the country today. The first restaurant opened at the Sydney suburb of Yagoona in 1971. The stupendous growth since that year shows how big the fast food chain has become in Australia. McDonald's serves millions of food lovers in 100+ countries. The hamburgers, wraps, French fries and milkshakes are loved by people of all ages. Come to Australia and you will taste the same hamburger that you love most, but with a touch of local ingredients. Headquartered in Sydney, McDonald's Australia employs more than 100,0000 across the country.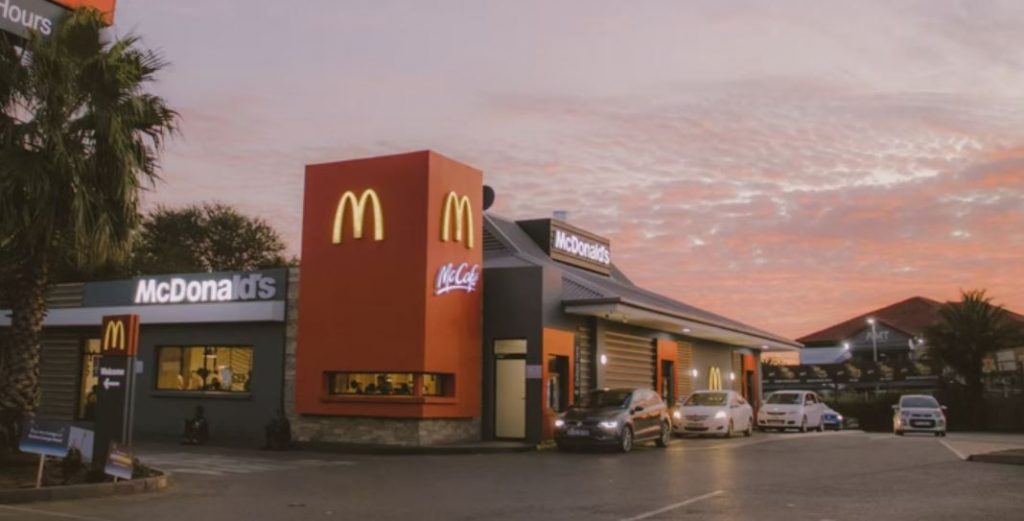 Looking for a McDonald's nearest to you? Use the restaurant locator on the website to help you locate one by postcode or suburb. Don't know what to order? You can explore the full menu on the website or smartphone app. Of course, you can order online from your favourite food delivery app as well. The menu at restaurants across McDonald's Australia includes burgers, wraps, salads, sides, desserts and beverages. Under burgers, you have beef, chicken as well as fish. For breakfast, the popular options include the Bacon & Egg McMuffin, Sausage McMuffin, Big Brekkie Burger, Hotcakes with Butter and Syrup and Hash Brown. Popular burgers in the menu include the Big Mac, Big Mac Bacon, Quarter Pounder, Double Quarter Pounder, Cheeseburger, Triple Cheeseburger, Classic Angus, Filet-o-Fish, Chicken Big Mac, McChicken, Chicken Deluxe, and Double McSpicy.
Not interested in the burgers? Why not try the McWrap or Garden Salad. For sides, you can choose Chicken McPieces, Fries, Onion Rings, Apple Slices and Cookies. Look for restaurants with McCafe if you are a coffee lover. Drinks include Hot Chocolate, Cappuccino, Mocha, Chai Latte, Espresso, Macchiato, Iced Latte, and Coffee Frappe. Under desserts, you have muffins, donuts, sundaes, Apple pies, and soft serve cones. Like all McDonald's, go with the meal option to save on beverages and sides. If you want to know the ingredients and nutritional value in food, the website is where you want to head to. Nutritional information of every single item is published online.
Download the McDonald's Australia app for Android and iOS to place orders while on the go. You can choose the preferred restaurant to pick up the food and pay from within the app using credit card. The app showcases all the ongoing deals and savings on food. Regular customers will be registered for MyMacca's Rewards program, so they can earn points and redeem same on food at restaurants. Looking for a career at one of the McDonald's restaurant? The careers section on the website will allow you to instantly search all the available job positions. You can instantly apply online and wait for a revert. For feedback or complaints on food, restaurants or others, you can reach the McDonald's Australia customer service.