Find below the customer service details of Long John Silver's. Besides contact details, the page also offers a brief overview of the restaurant chain.
Head Office
10350 Ormsby Park Place,
Ste. 300, ??Louisville,
KY 40223, United States
Support
Phone: 502-815-6100 (corporate)
Email: [email protected]
______
About Long John Silver's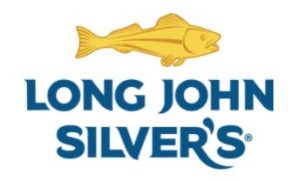 Seafood lovers in the US head to Long John Silver's every time they have a hankering for fresh and delicious seafood. Long John Silver's is a seafood chain of restaurants spread from coast to coast, serving the freshest of seafood in simple home style cooking. It was founded in 1969 in Lexington, Kentucky, and has been dishing up fresh catch ever since then. With a founding philosophy that the unique seafood experience should be shared with the public, Long John Silver's believes in responsible fishing such that there is minimal impact on the environment. Their produce is sourced straight from the sea and is caught fresh everyday so the customer is able to savor a sea-to-the-table seafood experience.
Service is friendly and customers to Long John Silver's feel welcome and satiated with delicious yet simple cuisine that retains the fresh flavors of the seafood. Locate an outlet nearest to you through the restaurant locator on the website. Along with the classic fried favorites, Long John Silver's serves up a range of healthier grilled options on their menu. Their repertoire ranges from Wild caught Alaskan Pollock to Cod and Salmon from the North Pacific and all other sea delicacies.
Favorites are the classic batter fried cod on a bed of crumblies, served with a sandwich, and classic batter fried Alaskan Pollock served in a sandwich or in tacos. Also on the bestseller list is the plump juicy shrimp, which you can order in the classic batter fried variety or go in for grilled perfection. Salmon is caught fresh from the North pacific waters and tastes outstanding grilled and served in crunchy tacos or in a bowl of rice.
Another classic favorite at Long John Silver's are the specially hand shucked clams fresh from the Atlantic, dipped in batter and fried to a perfect crunchy texture. You can enhance the flavor with your favorite dip or sauce. Chicken tenders fried to a golden crispiness are also available. Long John Silver's have combo offers of meal and beverage that you can opt for , or if you are in the mood for a large portion, try their meal offers with large servings or the variety platters with a mix of classic batter fried fish and chicken. Family sized meals are also on offer with either 8, 12 or 16 piece fish or chicken in classic fried style, served with all the sides.
A newer addition to the Long John Silver's menu is the grilled entrée. Choose from a mouthwatering range of dishes such as grilled salmon, grilled shrimp, a variety platter of shrimp and salmon, grilled salmon or shrimp bowls and tacos with either grilled salmon or shrimp. All these are served with classic accompaniments.
A special feature of the menu at Long John Silver's is the special dish called crumblies that the classic batter fried seafood entrees are served on. They are called crumblies – super crisp and crunchy, they are the batter pearls that escape when fish is fried. Many a staunch customer comes in to Long John Silver's especially for a serving of crumblies.