Contact Istanbul Airport: Find below customer service details of Istanbul Airport, Turkey, including phone and email. Besides contact details, the page also offers a brief overview of the airport.
Address
Tayakadin Mahallesi Terminal Caddesi,
No:1 Arnavutkoy/Istanbul
Istanbul, Turkey
Customer Service
Phone: 444 1 IGA
Phone: +90 444 1 442
Email: [email protected]
_______
About Istanbul Airport
Istanbul Airport is a major international airport serving millions of fliers each year. Located in Istanbul, the capital of Turkey, the airport commenced operations in 2013 and has been undergoing significant facelift to accommodate increasing air traffic. In 2018, the first phase of the upgrade completed, now covering an area of 76,5 mn sq ft. With the completion of four phases, the airport will be able to host flights to more than 300 destinations, with annual capacity of 200 million passengers.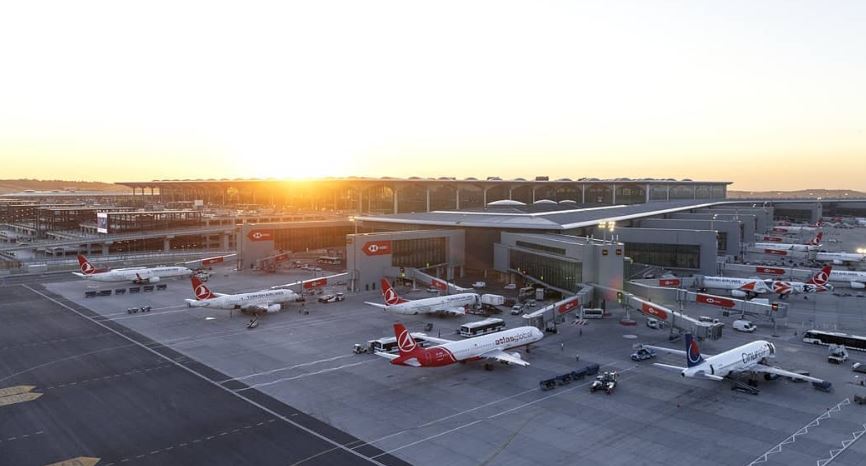 Fliers can visit the official website to search for flight with airline, city or flight number. The homepage also features a Departure and Arrival section showing the flight status and the Gate number. It has details of time, along with status showing 'boarding', 'gate closed' or 'check-in open'. There is an interactive Airport Map showing the gates, shopping area, and parking area. Tracking of flights, looking up the map and locating an outlet can also be done through the official smartphone app for Android and iOS.
Shopping can be done at the domestic and international terminals. There are stores dealing with books, apparel, electronics and fashion accessories. There is also a Duty-Free area of 53,000 sq mts with renowned brands. Some of the popular brands include Boss, Casio, Bvlgari, Dior, Ecco, Emporio Armani, Louis Vuitton, Rayban, Samsonite, Skechers, Swarovski, and US Polo Assn.
For a quick snack or fine dining experience, you have number of restaurants, fast food outlets, cafes and bakeries. There are also food courts with a variety of different food experiences. Popular brands include Burger King, Gloria Jean's Coffees, Popeyes, Sbarro, Starbucks, Seferi, Jackie's, among others. Need to rest while you transit? Book a room at the YOTEL Istanbul Airport. The new hotel caters to both business and leisure travellers with all top amenities.
The airport also offers fliers the option to subscribe to iGA Pass for a comfortable and enjoyable travel experience. The Pass gives you access to the lounge area where you can relax, enjoy the open-buffet food, read newspaper or access shower facility.It also has a a kids playroom and a business center with computers and printers. Pass holders also are met and greeted during departure and arrival, enjoy priority check-in, dedicated buggy service, porter service and valet/car parking services.
Travelling to the airport with your own vehicle? Istanbul Airport can accommodate up to 40,000 vehicles. The multi-storey car park consists of five blocks and also provides valet and vehicle maintenance services. Note that the parking fee varies according to the duration. The website has details on same. As for public transport, fliers can reach the airport through Havaist, IETT and Istanbul Seyaha.
Lost an item at the airport? There is a form available on the website through which you can provide details of the item lost and track the status. For more information or queries on store locations, airport services, duty free area, lost baggage counter, parking, travel desks, airline counters, career, or others, reach the Istanbul Airport support.