Touted as Australia's foremost telecommunications service provider, Telstra offers a range of services such as mobile, broadband, and home phone. Founded in 1901 as the Postmaster-General's Department (PMG), the company was  privatised in 1997. Telstra is currently headquartered in Melbourne, Australia, and serves over 18 million customers in the country.
Telstra has built a strong reputation for providing robust network coverage across Australia while also offering a wide range of competitive mobile plans for users. The company has also been a major player in the Australian technology sector, investing in the sector's research and development over time. However, in recent years, Telstra has been facing increasing competition from smaller telecom operators in the country.
The increasing prices has been a point of debate and criticism for Telstra. While Telstra does provide the fastest network in the country and its network coverage is second to none, its expensive plans can easily deter most customers away. For starters, the basic SIM plan from Telstra costs 58 AUD (Australian Dollars), which can be quite steep because you also have to invest in a standalone mobile device simultaneously.
Apart from being an expensive operator that only a few can afford, Telstra also has no 5G coverage for its low-cost plans. It should be known that Telstra was one of the first network providers to roll out 5G mobile support in Australia, and as of the current day, the company boasts 75 per cent coverage across the country. However, if you are looking to use 5G data on Telstra's basic mobile plan, then you will be sorely disappointed. So, to use 5G, you either have to upgrade your mobile plan to a higher tier or move to postpaid.
Additionally, support for international calling is provided at a bare minimum in each of the Telstra mobile plans that are on offer (Basic, Essential, and Premium). You will only get access to 30 minutes of international calling per month. However, you do get provided with unlimited international SMS (Short Messaging Service) and MMS (Multimedia Messaging Service). If you want to add further minutes to your international calling quota, then you have to pay an additional $10 above and beyond the current plan price you are paying.
All of these nitty-gritty details point to one thing: if you are not willing to pay top dollar for your mobile service, Telstra is not for you. Thus, if you are exploring options on how to cancel or deactivate your Telstra mobile number and migrate to a rival network service provider, then the following recommended steps for deactivation can come in handy.
What is Telstra's Cancellation Terms?
Telstra allows customers of its mobile services to cancel or deactivate at any time. However, before you decide to cancel your number, ensure that you check your current contract status. Cancellation before the end of your contract term will attract an Early Termination Fee (ETF). ETFs will be charged if you are under a Handset Repayment Option (HRO), you received a bonus when you signed up for a Telstra mobile plan, you are on a lease plan, or you redeemed a Telstra "New Phone Feeling" add-on.
An ETF will also be charged if you are under a Device Payment Contract (DPC). According to Telstra, DPC allows you to pay off your tablet or mobile device in interest-free monthly instalments over 12, 24, or 36 months. So, if you decide to cancel or deactivate your Telstra mobile number before the end of the DPC, then you will be required to pay the remaining balance of your device repayments in a single final payment. If you have obtained a DPC offer, then you can check your balance here.
What are the Steps to Cancel Your Telstra Number?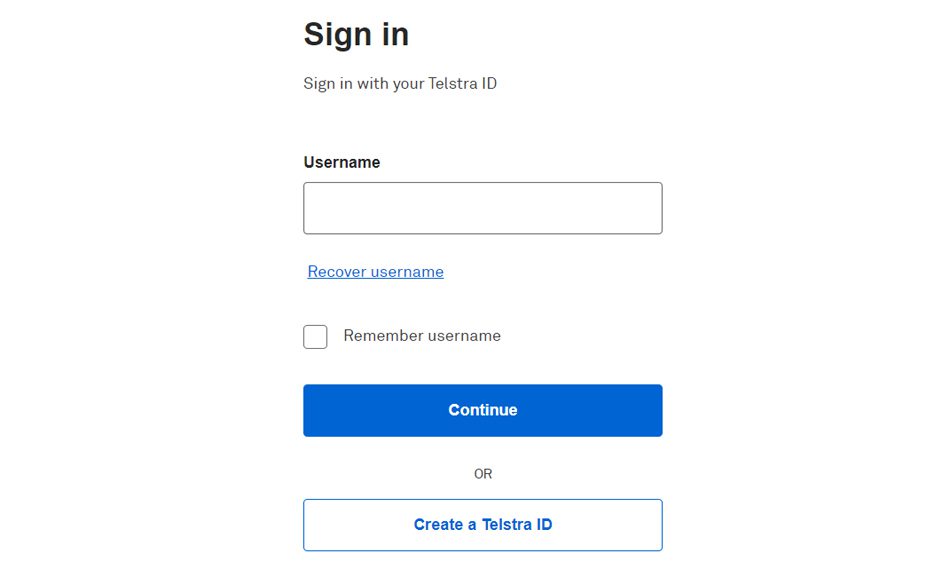 If you are looking to deactivate your Telstra number, then you can follow the below-mentioned steps for a seamless experience.
Start the cancellation process by first heading over to the official website here. Alternatively, you can also download the "My Telstra" app from the Google Play Store or the Apple App Store on your Android or iOS smartphone respectively.

Proceed to log in to your Telstra account. If you do not have an account, then you can decide to create one as well.

Next, head over to the "Services" tab, and choose the service that you want to cancel or deactivate.

After that, select "View Or Manage Your Plan," so that you can see the details of your plan. From there, you will be able to cancel your service.

Once the cancellation process is successful, you will receive a confirmation message on your registered email address.
For any additional queries or assistance, you can get in touch with the Telstra customer support online or by calling 13 22 00 from your Telstra mobile number.