The smartphone industry in India seems to grow bigger and bigger every day with entries into the segment aiming to tap in to the dynamic scene. While some brands like Samsung and Apple have carved a niche of their own, other Chinese smartphone companies are competing against each other to grab a piece of the pie. Realme is one such technology brand that primary deals in smartphones among its other products and accessories. The company has a sizeable share in the Indian market competing directly with major players like Xiaomi and Vivo. Realme was introduced as a sub-brand of Oppo but later came under BBK Electronics Corporation. This multinational conglomerate from China is a pioneer in the field of electronics offering buyers a plethora of options under its umbrella that include Oppo, Vivo, OnePlus etc. Although the company has been extending its reach, it is an undeniable fact that the Indian market has greatly contributed to the company's noteworthy sales as a result of which most of its gadgets and devices are first launched in India.
Although based in Shenzhen, China, this mainstream smartphone company with the slogan "Dare to Leap", is known to procure at least 60% of its essential components from local providers in India. According to the company's top management in India, Realme doesn't believe in the ongoing trend of sponsoring mega events to gain attention. The company rather aims at a community driven approach to attract the young and trendy consumers. Slowly but surely the company has built an impressive product portfolio with technical innovations and style while introducing remarkable AIOT products apart from the Realme TV and Realme Watch.
Products that count
Among its top selling smartphones under Rs 20000/- feature the Realme 6 Pro and Realme 7 pro. The Realme X50 Pro 5G with 5G capability is another game changer that is priced at just under Rs 50000/-. For those looking for a budget phone without compromising on standard features, the Realme C15 and Realme C12 are good options under Rs 10000/-. Most of the phones come with fast charging capability and coupled with its new fluidic User interface, the Realme smartphones are a treat. The price to performance ratio is also impressive as also are their imaging capabilities.
The Service factor
According to a recent report by CyberMedia Research, Realme along with Samsung are the two companies that have recorded the lowest return rates among all other smartphone brands in India. With more focus on ramping up the service availability by most smartphone brands, the competition is getting stiffer.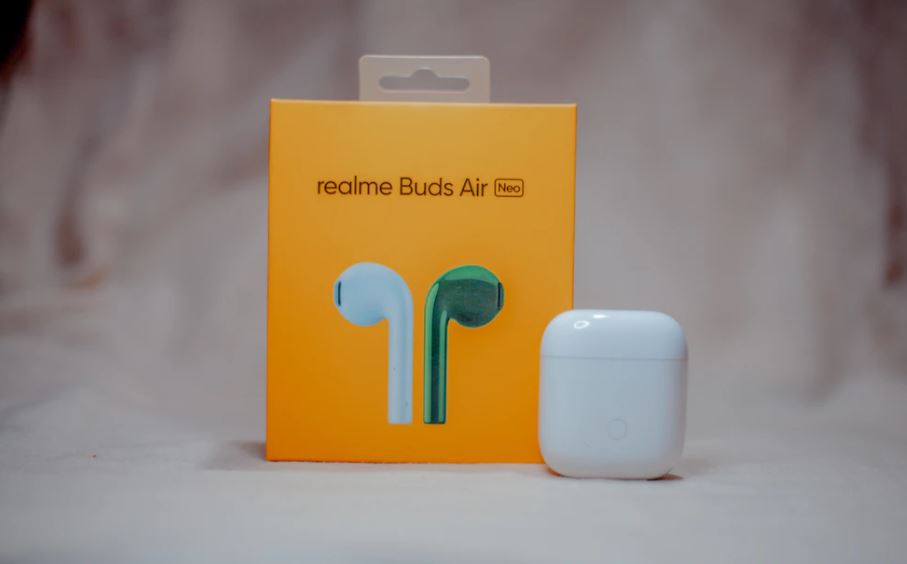 Like in the case of any other product, the ease of service availability is a top priority for any buyer. There can be countless issues a customer may have to face when using electronic goods. Smartphone are no different and with more demand for faster phone and extended storage, smartphone companies try to incorporate a host of features and new ideas into their product. Sometimes R&D may have to wait for market response and accordingly glitches may appear and make the customer uncertain. In such a scenario, an effective service providing facility is a must. The need to have such service centers spread across all parts of the market is another requirement. Realme having realized this importance, offers its customers 3 hassle-free ways to counter any issue faced while using their smartphones or any of their products for that matter:
Ways to complain:
A complaint is when the complainant makes an allegation and the same in the case of Realme products can be lodged in three major ways:
As always, first consider the official customer service
Realme is known to offer repair services by way of pick up from home. A dedicated hotline called "Call me" for submission of requests is available to the consumer that also ensures pick up and shipping followed by inspection, repair and collection. Customers simply have to contact the Realme customer care number – 1800 102 2777 that is available on all days. Presently, Realme has more than 500 Service centers in the country spread over all parts. Their target is to provide immediate service to the consumers with the help of a number of Exculsive Service Centers set up for the same purpose. On their website, a user can click on the 'Support' tab to find Service Center locations at ease. A char support is also available on their website that is open on all days including holidays from 9 AM to 6 PM. Consumers can also mail their queries and complaints at  [email protected]
Don't ignore the social media
Social media posts on Facebook and Twitter also garner a lot of attention and companies are often seen to initiate instantaneous response to any negative feedback on such platforms. Another free online portal called Resolver also makes the process of filing complaints easier. This independent resolution portal assists consumers in raising issues and handling them professionally. The site also enlightens the consumers regarding their rights by directly connecting them to legal professionals and regulators. A lot of customers have come out satisfied by posting their complaints about Realme on Resolver. The complaints can be lodged via their mobile app. There are other helpful portals like Voxya that may also be logged in to for looking up to similar complaints and questions.
Approaching local consumer boards
Any rightful owner is at liberty to file a consumer complaint against any electronics manufacturer in India. The grievances may vary from negligent service to selling defective products or a fraudulent warranty policy. To check any unfair trade practice, the Consumer Protection Act has been enacted and accordingly aggrieved customers may approach the District Consumer Forum and register a complaint. There are also a few online forums that assist in making such complaints online along with the option of being assisted by a lawyer.
However, it is important to go through terms of sales, privacy policy, user agreement and warranty terms before filing a complaint related to a product. Not every component of electronics good gets covered by warranty. It is therefore wise to understand well the nuances of the product bought by going through manual and user directions for a better understanding of the product features and service conditions.