Tata AIG Insurance Contact: Customer care, phone of Tata AIG
Contact Tata AIG Insurance: Find below customer care, support details of Tata AIG Insurance, including phone and address. You can reach the below contact for queries on Tata AIG policies, life insurance plans, health/medical insurance plans, auto insurance, policy status, customer login, premium payment, forms, branches, claims or other questions. Besides contact details, the page also offers information and links on Tata AIG Insurance products.
Tata AIG Head Office
Tata AIG Life Insurance Company Limited
Delphi – B Wing, 2nd Floor,
Orchard Avenue,
Hiranandani Business Park,
Powai, Mumbai – 400076
Tata AIG Insurance Customer Care
Phone: 1-860-266-9966
Toll Free: 1-800-119-966
Mobile: SMS 'SERVICE' to 58888
  – Cities
Ahmedabad: 079 – 66610201
Bangalore: 080 – 66500001
Chennai: 044 – 66841050
Delhi: 011 – 66603500
Hyderabad: 040 – 66629882
Pune: 020 – 66014156
Mumbai: 022 – 66939500
Tata AIG Email Support
[email protected]
Locate Tata AIG Branch
To locate a Tata AIG Insurance branch nearest at your city click here. You can visit the branch for insurance forms, new policies, premium payment or requests.
Premium Payment Online
You can make your Tata AIG premium payment through cheque or draft. To pay online click here. You can pay through net banking account or debit card. This facility is available with all major banks such as HDFC, ICIC, State Bank of India, Canara Bank, IDBI, Yes Bank, Federal Bank, Kotak Bank, Axis Bank and others. In addition to that you can make your premium renewal through NEFT or EBPP (Electronic Bill Processing and Payment).
Tata AIG Customer Login
To access Tata AIG customer login click here. You can also register for a new account if you dont have one. Registered users can access to policy related details, generate premium certificates and pay premium online.
Tata AIG Products
> Life Insurance
> Risk Plans (Raksha, LifePlus, Assure Lifeline Plans)
> Health Plans (Health First, Health Protector, Health Investor, Hospi CashBack, Retirement Plans (Nirvana, Assure Golden Years,    Mahalife Hold, Easy Retire)
> Child Plans (Gyan Kosh, StarKid, Assure Career Builder, Assure Educare, Mahalife Gold)
> Savings Plans (Maha Guarantee, Assure Golden Years, ShubhLife)
> Wealth Plans (IA Gold Supreme, IA Maximizer, Swarna Bhavishya, Swarna Pratigya, Lakshya Supreme, IA Plus Supreme and others)
> Group Insurance
> Micro Insurance (Navkalyan Yojana, Ayushman Yojana, Sampoorna Bima Yojana, Sumangal Yojana)
Visit the Tata AIG website for more updated information.
About Tata AIG Life Insurance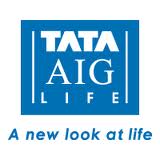 Tata AIG Life Insurance Company Limited was established in the year 2001. It is a joint venture between Tata Sons and the AIA Group (AIA). The insurance company is headquartered in Mumbai. Tata AIG has its presence in about 275 cities and towns. Besides life insurance, Tata AIG offers micro insurance, health insurance and retirement planning. Tata group holds majority stake in the company.