The School of Open Learning, commonly known as SOL, was established back in 1962, as a constituent college by the University of Delhi. SOL has been one of the groundbreaking breakthroughs in higher education. SOL alone hosts more than 5 lakh students, with approximately 1.5 lakh students enrolling each year.
SOL was earlier famous as School of Correspondence Courses and Continuing Education. Students can enroll in the distance education courses without being physically present at the campus for regular classes. The School of Open Learning focuses on the technology, pedagogy, and various instructional system designs to effectively deliver educations across the lengths of the country.
Credibility
All the courses offered by SOL are UGC accredited. The admission process is governed by the University of Delhi, as per its regulations. The course curriculum is similar to that followed by the departments of the Delhi University or its constituent colleges. To reach a more extensive number of students, SOL has extended its study centers to the North and South parts of Delhi. The institution has appointed a well versed and experienced faculty on the main campus, which stays available for academic interactions with enrolled students.
The primary source of instruction is well-prepared and printed course material, which is then distributed by mail to the students enrolled in each course. A personal contact program, initiated through the study centers further supplements the students. SOL has been one of the most sought institutions for higher education and vocational training.
Courses offered by SOL
School of open learning offers undergraduate and postgraduate courses in the subjects of Arts, Humanities, and Commerce. Students can get enrolled for BA, BA (Hons) at UG level, and MA, MCOM, under many disciples at the postgraduate level. The application forms along with the prospectus can be sought at the main center North Delhi Campus, or from the study center.
Students can fill the application form for the undergraduate courses through an online portal from the official SOL website. Once you are done submitting the form, You will be asked for physical verification of the documents.
How to fill application for undergraduate courses?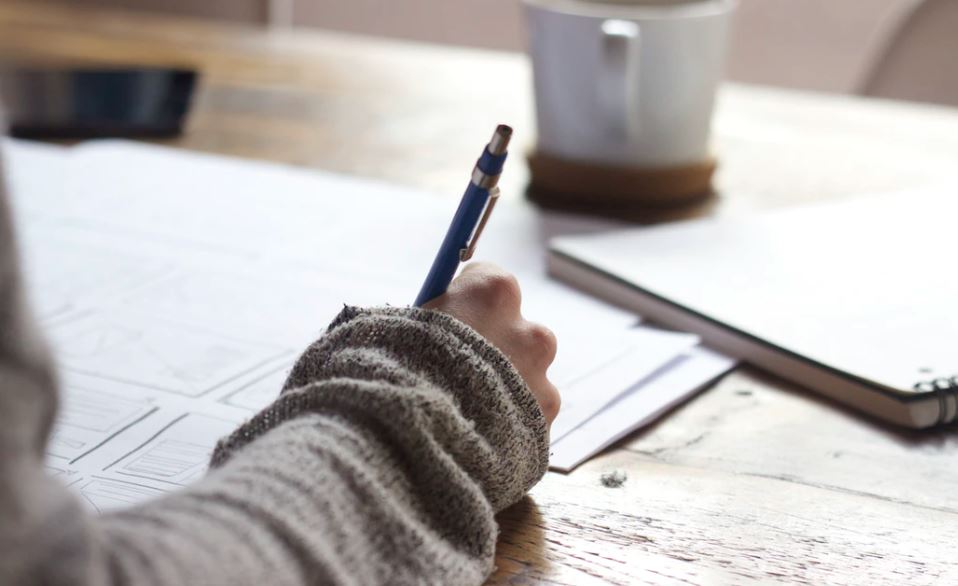 You can go for online form submission if you are applying for one of the UG courses. You can start by registering on the official website of DU SOL. When registered, you will be provided with a user name and password to log in. Fill in the necessary details and upload the required documents when prompted. You can pay your registration fees online. Save your application form, print the receipt and ID card. You can then visit the designated SOL center to get your documents verified.
When applying online, Candidates will have to submit the following documents: photograph, scanned signature, marks sheet of 10th/12th, migration/transfer certificate (if any) and income certificate.
Eligibility
DU SOL has regulated its admission procedure stringently as per the UGC set guidelines.
B.A & B. Com
For admission in the B.A course, the applicant must have secured 40% aggregate, which is 36% for the OBC, and 38% for PWD, in 10 +2 in the best five subjects.
B.A (Hons) (English)
To seek admission in the B. A (Hons), the applicant must have at least 60% aggregate marks, which is relaxed for OBC at 54%, and PWD at 57%, in 10 +2. The candidate should have secured 70% marks in English, which goes down to 63 % for OBC and 66.5% for PWD, or 60% marks in English elective/functional English, which is relaxed for OBC at 54% and PWD at 57%, provided the candidate has appeared in the English subject carrying a credit of hundred marks along with one subject plus three other academic subjects, excluding vocational stream.
BA (Hons) Political Science
For admission in this course, the applicant should have secured 50% marks, which goes down to 45 % for OBC, and 47.5% for PWD.
B.Com
For the course, eligibility criteria include 55% aggregate in four subjects excluding the vocational subject. The percentage is relaxed for OBC and PWD at 49.5% and 52.25%, respectively.
M.Com
The eligibility for this course includes a B.Com (Hons) or B.A (Hons) from any UGC recognized university, with at least 50% aggregate marks. OBC, Sports, PWD, CW candidates are required to have secured a minimum of 45% aggregate.
MA
Candidates should have passed their BA (Hons) or BA, with a minimum of 40% marks, from any UGC recognized university. The percentage is relaxed for OBC, CW, PWD, Sports category students, and they need a minimum of 45% to apply for the course.
Fee
For a BA Course, annual fee stands at Rs 3430, and the total course fee amounts to ? 10,290, which includes yearly tuition fee of Rs 2020, exam fee of Rs 610 and additional charges of Rs 800.  The yearly fee for BA (Hons) is Rs 3630, which makes a total of  Rs 10,890 for the entire course. For a B.Com course, a student has to pay a total of Rs 10,540 for three years. The annual charges are Rs 3530, which includes tuition fee of Rs 2020, examination fees of Rs 710, and  Rs 800 as additional charges.
For B. Com (Hons), a student has to pay a total of Rs 11,490, including annual charges of Rs 3830. MA course student has to pay a yearly fee of Rs 4990, which amounts to a course total of Rs 9980. M. Com students are charged Rs 5140 annually, which adds up to ? 10,280 for the entire course. The application fee charges for Undergraduate courses for the General/unreserved and SC/ST categories is Rs 500 and Rs 250, respectively. If applying for postgraduate courses, the fee for General/unreserved and SC/ST categories is Rs 700 and Rs 300, respectively.
The payments can be made using a debit card, credit card, net banking, or a demand draft. The demand draft has to be in favor of: The Executive Director, School of Open Learning, The University of Delhi, New Delhi.
Important information
The admission forms are available on www.sol.du.ac.in. Once submitted, the form cannot be edited or retracted. For UG courses, the seats are filled based on merit. For PG courses, fifty percent of the seats are filled through merit, and the rest are filled based on the entrance test, PI or GD.