Truncation of the Mass Transit Railway, the MTR is a rapid transit public transportation system in Hong Kong and is considered to be of the highest quality in the world. As it stands in 2022, the MTR, operated by the MTR Corporation Limited, serves 99 stations in total; heavy rail covers 170 km, metro rails cover 73 km, light rails cover 36 km, and high-speed rail 26 km.
MTR is both affordable and efficient, with millions of people taking it to travel to work and places across Hong Kong island, Kowloon, and other districts. All the MTR trains are air-conditioned, and so are most Hong Kong stations. The stations are well-served by kiosks selling eatables, books, cosmetics, accessories, and daily necessities. They have free WiFi and free mobile charging service. Safety doors in the stations connect directly to the train's automatic doors to prevent accidents.
The trains arrive every 5 minutes, which minimizes waiting time. They run between 6 in the morning and 1 at night. On public holidays and festivities, the MTR extends its service hours to maximize public convenience.
Now, imagine a situation where you have just alighted an MTR train. Minutes after the train departs the station you realize that you left your handbag containing important documents and cash on the seat beside the one you occupied. It was a virtually empty train which made you decide to keep the bag there, forgetting to pick it up when you left. No one was around either to remind you about the bag. You go crazy thinking about what to do.
If you are ever to lose your things on an MTR train en route, this is what you do.
Report Lost Property Online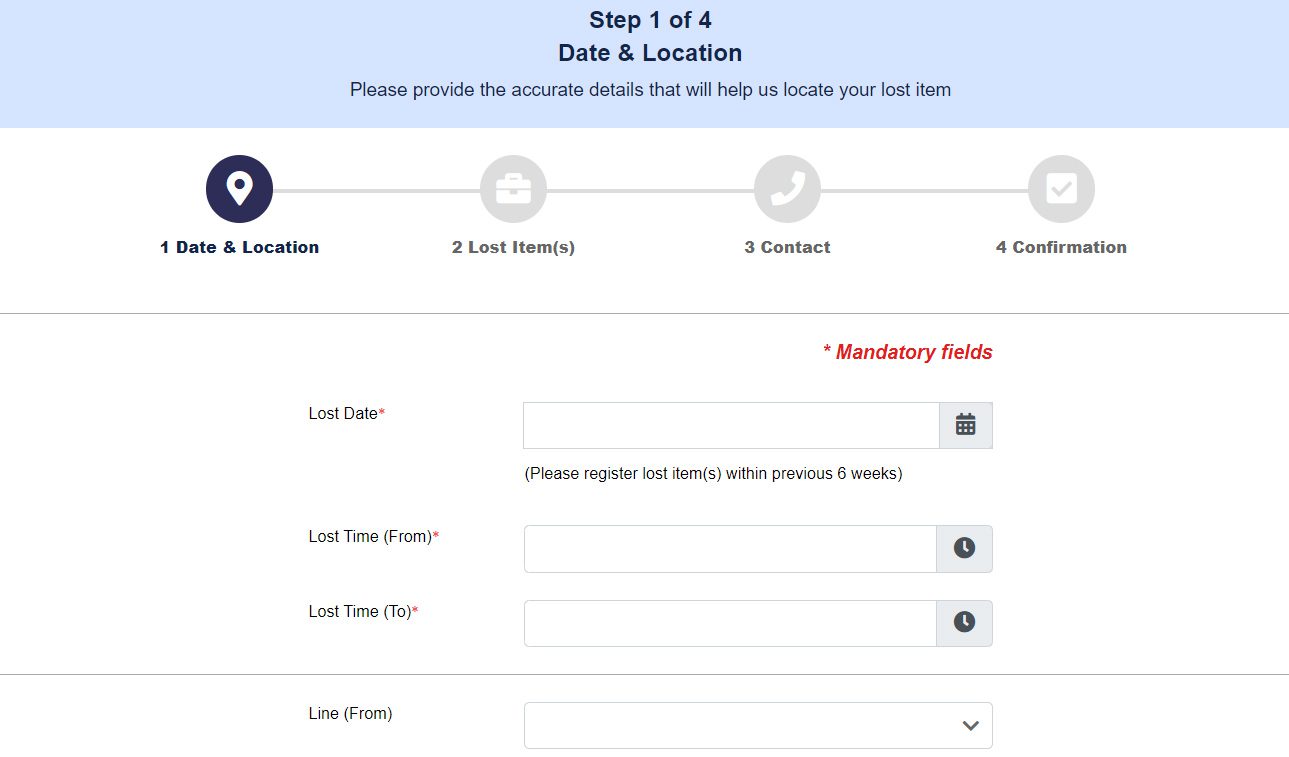 Bless the soul that invented business online — at least that's what you'd be compelled to think when you easily access MTR's website and file an online complaint simply by clicking on the 'Lost Property Registration' button on their website and submitting your registration. It removes the hassle of waiting in a long queue to talk to an authority about a missing bag.
You will need to fill in details like the date of journey or the date when the item/s was lost, departure and arrival stations, item lost, a full description of the lost item, lost time, location from where you think it was lost, your full contact information, and additional remarks (if any).
They usually request a 6-week window to trace a missing item. The 'Lost Property Handling Status' is for you to check the status online after reporting a complaint.
Additionally, you may contact their Lost Property and Concessionary Travel Office in Admiralty Station, Tai Wai Station, or Siu Hong Station. They operate between 8:00 hours to 20:00 hours every day. The sooner you bring it to their notice, the greater your chances of getting your bag back.
Connect with the Customer Care Center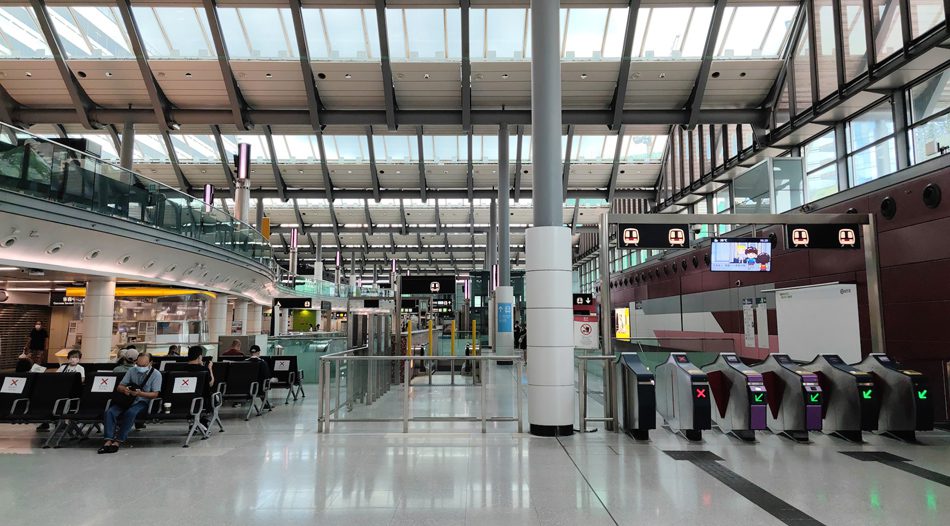 You can reach out to a customer care executive by calling the MTR hotline number (852) 2881 8888 between 8:30 am and 6 pm, Mondays through Fridays, and between 8:30 am and 1 pm on Saturdays. They are closed on Sundays and public holidays. Also, feel free to call (852) 2861 0020 between 8 am and 8 pm.
Please remember that despite their best efforts, authorities are not always successful in retrieving lost items, and this has little to do with their competence. Metro rails are often crowded, and they make hundreds of trips in a day. They are also seldom manned by conductors or ticket checkers (as on commuter trains and long-distance ones) who can recover 'left behind' items and turn them in at the Lost Property Office of the destination station. You need to be extra careful about what you carry on a metro ride. If you must carry vital things, you must keep them in your safe custody till the time you alight and reach your destination (home, office) safely.
Create a Tweet or Facebook Message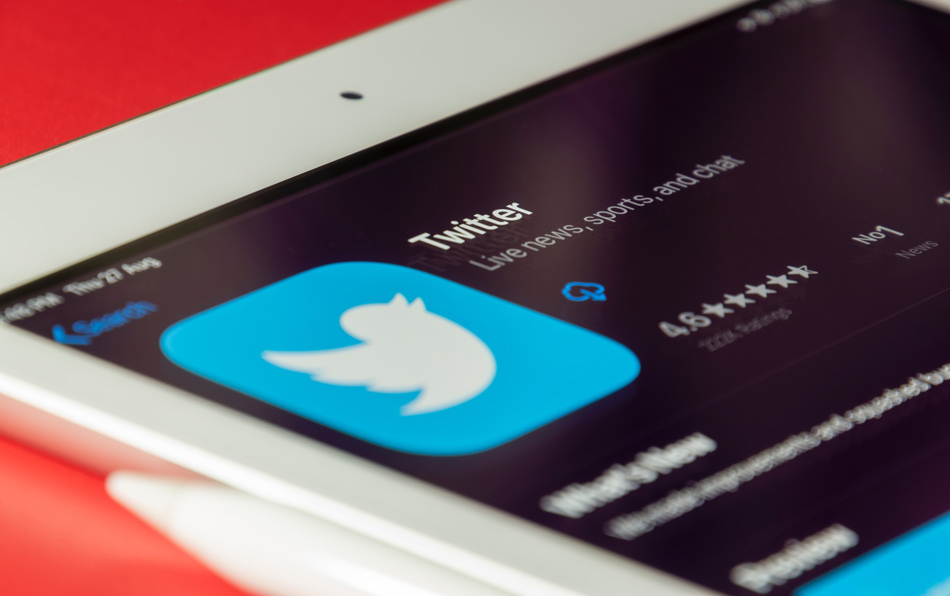 Mark of good customer support comes from acknowledging, responding, and resolving customer complaints in a quick turnaround time. This is where social media fits in with the invaluable service it provides to customers with in-built features like instant chat. Less time is lost in accessing contact details, waiting in long queues to file missing bag complaints, and shooting or responding to official complaints via emails or postal letters. Social media has a user-friendly interface that allows easy interaction between the agents at customer service offices and the customer themselves. You can send a tweet or comment on the Facebook page.
Please check out the official social media links of MTR Hong Kong trains —
Social media managers will take note of your complaints and forward them to the authorities sitting at the customer service desk. Someone will get in touch with you on the matter, and hopefully your things will soon be returned to you intact.