Contact Wendy's: Find below customer service details of Wendy's restaurant, including phone and address. You can reach the below contact for queries on Wendy's restaurants, jobs, franchise enquiries, location details or other questions. Besides contact details, the page also offers information and links on Wendy's products and services.
Wendy's Head Office
Wendy's International, Inc.
One Dave Thomas Boulevard,
Dublin, OH 43017
United States
Phone: (614) 764-3100
Wendy's Customer Service
Phone: 614 764-3100, ext. 2032
Phone: 905 849-7685 (Canada)
______
Comments/Feedback
To leave your comments or feedback on Wendy's click here.
Store Locations
Click here to locate a Wendy's store nearest to your address. A local store can be located by address, city, state or zip code.
Gift Cards
To purchase Wendy's gift cards click here.
About Wendy's International, Inc.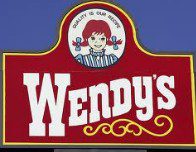 Wendy's was founded by Dave Thomas in the year 1969. Wendy's currently operates more than 6,500 restaurants in the US and 25 other countries. The third largest hamburger company in the US, Wendy's is owned and managed by the Wendy's International, Inc.
Headquartered in Columbus, Ohio, Wendy's employs some 641,000 people (as of January, 2011). The company was formerly known as Wendy's/Arby's Group, Inc. and changed its name to The Wendy's Company in July 2011. As for the menu at Wendy's restaurants, one can find hamburgers, chicken and wraps, garden salads, beverages, fries and sides. Wendy's competitors include McDonald's, Burger King, Taco Bell, and Kentucky Fried Chicken.
Since 2009, Wendy's has announced plans to enter 20+ new countries. Internationally, its restaurants are found in Canada, New Zealand, Guam, Indonesia, Japan, Malaysia, Philippines, Singapore, Russia, UAE, Argentina, Venezuela, Bahamas, Jamaica, Puerto Rico, Costa Rica, El Salvador, Mexico, and Panama, among others.