Contact Samsung India: Phone, Support of Samsung in India
Contact Samsung India: Find below details of Samsung customer care in India, including phone and address. You can reach the below contact for queries or service of Samsung products, whether mobile phones, TVs, fridge, washing machines, refrigerators, computers or cameras. Besides contact details, the page also offers information and links on Samsung products and services.
Samsung Head Office (India)
Samsung India Electronics Ltd.
7th & 8th Floor, IFCI Tower
61, Nehru Place, New Delhi-110019
Tel:(91-11) 4151-1234
Fax: (91-11) 4160-8818/19
Samsung Head Office (Korea)
1320-10, Seocho 2-dong,
Seocho-gu, Seoul
South Korea
Tel: +82-2-2255-0114
Fax: +82-2-2255-0117
Samsung India Customer Care
1800 110011 (toll free)
1800 3000 8282 18002668282
3030 8282
Customer Care – USA
1.800.726.7864
Samsung India Email Support
[email protected]
Live Chat
Want to live chat with customer care for product support? Click here
Samsung Downloads/Drivers
For Samsung product downloads and softwares click here
Samsung Troubleshooting
For Samsung troubleshooting guides click here
Samsung Products
Mobile Phone (Tablet Smartphone, Smartphone, Dual Sim Phone, Touch Phone, Qwerty Messaging Phone, Multimedia Phone, CDMA Phone, Essential Phone)
TV/Audio/Video (Televion, Blu-ray, DVD Player, Home Theatre, Multimedia Player)
Camera/Camcorder (Digital Camera, Digital Camcorder)
Home Appliances (Refrigerator, Air Conditioner, Washing Machine, Microwave Oven, Smart Oven)
PC/Peripherals/Printer (Notebook, Monitor, Optical Disc Drive, External HDD, Laser Printer)
Memory Cards (SD, Micro SD, SDHC Plus, Micro SDHC Plus)
Business (Semiconductor, Printer, LCD Panel, Telecommunication, Set-Top Box, Compressor, Storage, Fiber Optics)
About Samsung Group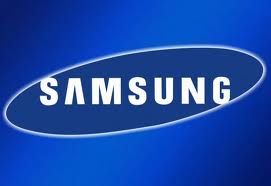 Samsung began in the year 1938 as Samsung Sanghoe and was established as a small trading company by Lee Byung-chull. Samsung products include electronics, shipbuilding, chemical, aviation, mobile phones, smartphones, semiconductors, TFT-LCDs, digital appliances, and more. Today, Samsung is one of world's leading electronics companies. Samsung employs over 222,000 people around the world, has at least 42 research facilities over 337 offices around the world. Samsung Electronics is South Korea's top electronics company. In India, Samsung is the hub for the company's South West Asia Regional operations. The South West Asia office takes care of Samsung business in Nepal, Sri Lanka, Bangladesh, Maldives and Bhutan.
Samsung Electronics' vision for the new decade is, "Inspire the World, Create the Future." Samsung is vying to become one of the world's top five brands by 2020. Companies part of the Samsung Group are:   SAMSUNG Electronics Co., Ltd., SAMSUNG Securities Co., Ltd., SAMSUNG SDI Co., Ltd., SAMSUNG Corporation, SAMSUNG Electro-Mechanics Co., Ltd., SAMSUNG Engineering Co., Ltd., SAMSUNG Techwin Co., Ltd., Cheil Industries Inc., SAMSUNG Heavy Industries Co., Ltd., Shilla Hotels and Resorts Co., Ltd.
SAMSUNG Fine Chemicals Co., Ltd., SI Corporation and SAMSUNG Fire & Marine Insurance Co., Ltd.