Contact Philips (US): Find below customer service, support details of Philips Electronics in United States, including phone and address. You can reach the below contact for queries on Philips products whether TVs, monitors, DVD players, mobile phones, home theatre, mp3 players, food processors or other consumer products. In addition, you can also enquire on Philips stores, product warranty or service centers for repair.
Philips USA Head Office
Philips Electronics
3000 Minuteman Road
Andover, MA 01810-1099
United States
Phone: 1-866-680-1124
Philips Customer Service (USA)
Phone: 1-888-744-5477
Phone: 1-866-464-1682
Other Contacts
LCD Televisions


Phone: 1-866-771-4018
Phone: 1-866-310-0787

DVD/Home Theater
Phone: 1-866-309-0866

MP3/Audio
Phone: 1-888-744-5477

Mother & Child Card
Phone: 1-800-542-8368

Lamps/Lighting
Phone: 1-800-555-0050

Mother & Child Care
Phone: 1-800-542-8368

Remote Controls/Antenna's


Phone: 1-888-744-5477

Men's Grooming
Phone: 1-800-243-3050

Women's Beauty
Phone: 1-800-243-7884

Lamps/Lighting
Phone: 1-800-555-0050

Monitors
Phone: 1-877-835-1838
International Support
Australia: 1300 363 391
Malaysia: 1800 880 180
France: 0805 025 510
Singapore: +65 6882 3999
Hong Kong: 852 – 2619 9663
India: 1800 102 2929
New Zealand: 0800 658 224
Philippines: (63 2) 6679000
S. Africa:  +27 086 108 4456
UK:0800 331 6015 /6066
______
Philips Online Shop
Click here to access Philips online store where you can purchase Philips products including televisions, home theaters, video players and recorders, audio systems, remote controls, mp3 players, grooming products, webcams and headsets batteries, charges and other accessories. You can make purchases by Visa, MasterCard, Discover, American Express and PayPal. You can return or exchange a product within 30 days of receipt of your purchase. A full refund will be given on products that are defective.
Softwares/Drivers
Click here to download softwares or drivers for your Philips products, whether televisions, personal care products, PC products, phones and accessories.
About Royal Philips Electronics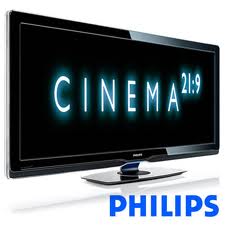 Philips was founded by Anton and Gerard Philips in the year 1891. Starting with the manufacture of carbon-filament lamps, Philips today has grown to become one of the largest electronics company, with its products ranging from healthcare, lighting and consumer products. The Dutch electronics company has manufacturing sites in 28 countries and sales outlets in 150 countries. Philips, which is today a leading patient monitoring company, had sales of EUR 22.3 billion in 2010. The company employs over 120,000 people worldwide. Headquartered in Amsterdam, the company has some 35,000 registered trademarks. Philips brands include Philips Avent, Philips Norcelco, Philips Senseo, Philips Sonicare and Hospitality TV. The company was ranked 43rd most valuable brand in Interbrand's 2008 survey of global brands.
Philips is also a leader in the lighting market. Its products are found in 30 per cent of offices, 65 per cent of the world's top airports, 30 per cent of hospitals and 35 per cent of cars across the world. Philips Lighting alone employs some 47,000 people
Philips products include televisions, home cinema sound, home video/audio, mp3 players, headphones, batteries and cables, digital cameras, shavers, hair clippers, body groomers, household products such as coffee machines, vacuum cleaners, blenders and irons, mother and child care products, luminaries, webcams and headsets, mice and keyboards, notebook and iPad accessories, or accessories for products. Television products include Cinema 21:9, DesignLine, Econova, 9000 series, 8000 series, 7000 series, 6000 series, small screens, portable TV, CRT, Projection TV, Plasma TV and more.