Contact Panasonic Electronics: Find below customer service, support details of Panasonic Electronics, including phone and address. You can reach the below contacts for complaints, feedback or queries on Panasonic products, whether telephones, mobile, televisions, DVD recorders, Lumix digital cameras, fax devices, printers, projectors, ACs, refrigerator, washing machine, ovens, or other consumer products. Besides contact details, the page also offers information and links on Panasonic products and services.
Panasonic Head Office (USA)
Panasonic Corporation of North America
Panazip 2F-3, One Panasonic Way
Secaucus, New Jersey 07094 USA
Phone: 1-201-348-7000
Fax: 1-201-348-7016
Panasonic Customer Service (US)
For product support or technical assistance reach customer service at:
Phone: 1-800-211-PANA (7262)
Email: [email protected]
Online Order
For queries or help on online orders call 1-800-405-0652
Parts and Accessories
Looking to purchase Panasonic parts or accessories? Call 800-332-5368 to contact Panasonic's National Parts Center. Call between 9am and 8pm (Mon – Fri). You could also get details from the website here.
International Support
Below are phone numbers of Panasonic offices across the world. You can reach these contacts for queries on Panasonic products, service center locations or technical support
North America
Canada: 1-905-624-5010

Europe
Belgium: 32-2-4810-481
Czech Rep: 420-236-032-511
Finland: 46-8-680-2600
France: 33-1-55-93-66-00
Germany: 49-611-235-0
Greece: 30-210-9692300
Hungary: 36-1-382-6060
Ireland: 353-1-413-5300
Italy: 39-02-67-881
Netherlands: 31-73-6402702
Poland: 48-22-338-1100
Portugal: 351-21-424-5300
Russia: 7-495-665-4205
Slovakia: 421-257-202-100
Spain: 34-93-425-9300
Sweden: 46-8-680-2600
Turkey: 90-212-367-9400
UK: 0844 844 3899

Africa/Middle East
UAE: 971-4-8862 142
S.Africa: 011-312-7015

Latin America
Argentina: 54-11-4308-1610
Brazil: 55-12-3935-9000
Colombia: 57-1-593-0520
Costa Rica: 506-2-39-4911
El Salvador: 503-2241-5111
Mexico: 52-55-5488-1000
Panama: 507-229-2955
Venezuela: 58-212-945-3022

Asia Pacific
China: 86-10-6562-6100
Hong Kong: 852-2367-0181
India: 1860 425 1860
1800 103 1333
Indonesia: 62-21-801-5674
Korea: 82-2-2106-6666
Malaysia: +603-5543 7600
Philippines: 63-2-635-2260~5
Singapore: 63-2-635-2260~5
Taiwan: 886-2-2223-5121
Thailand: 66-2-731-9520
Vietnam: 84-8-731-3702
Australia: 61-2-9986-7400
New Zealand: 64-9-272-0100
________
Panasonic Online Shop
Purchase Panasonic products online here. You can find here Viera televisions, blu-ray disc players, DVD players, VCRs, home theatre, headphones, mobile electronics, digital cameras, camcorders, phones and faxes, mobile computers, network cameras, microwave ovens, ACs, vacuum cleaners, cordless tools and more. For each product, you can also read the manuals, choose colours, read reviews and much more. Purchases can be made by Visa, MasterCard, American Express and Discover Card. If you are unhappy with the product you can request a refund within 30 days after purchase. All returned merchandise must be in original factory condition
Panasonic Service Center
For consumers located in the United States, click here to locate a Panasonic service center nearest to your street. You can get details of phone and address and filter results by inputting model number and zip code. If outside of US, click here to locate a Panasonic service center in your country. You can service all your Panasonic products at these locations, whether they are television, blu-ray disc players, DVD players, VCRs, home theatre, headphones, mobile electronics, digital cameras, camcorders, phones and faxes, mobile computers, network cameras, microwave ovens, ACs, vacuum cleaners, cordless tools, men's shavers, hair dryers, or other products.
Download Drivers/Manuals
To download drivers or manuals for Panasonic products click here
Panasonic Retailers
You can purchase Panasonic products from  Authorized Panasonic Retailers here
About Panasonic Corporation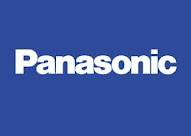 Panasonic is a leading consumer electronics manufacturer founded by Konosuke Matsushita in the year 1918. The Japanese company had net sales of 8.7 trillion yen in fiscal 2011. Thanks to Panasonic, some 370,000 people worldwide have regular jobs. Some of Panasonic's sub brands include Lumix, Viera, Diga, Toughbook, Everleds, Evolta, D-dock, Lamdash, Doltz, Eneloop, Let's Note, Cube Air Conditioner, HIY, Strada, Gorilla, Cocolo, and Xacti.
Forbes Global 2000 has ranked Panasonic as one of the 100 largest companies in the world. Headquartered at Osaka, Japan, Panasonic has close to 635 consolidated companies and 203 overseas subsidiaries in 46 countries. In 2010, Panasonic acquired PEW and Sanyo. By 2018, when the company celebrates its 100th anniversary, Panasonic aims to be the no 1 green innovation company in the electronics industry.
Products manufactured by the Panasonic Group include plasma and LCD TVs (Viera series), DVD recorders, camcorders, digital cameras (Lumix series), SD memory cards, PCs, optical disc drives, multi-function printers, telephones, mobile phones and healthcare equipment. Its home appliances include refrigerators, ACs, washing machines, clothes dryers, vacuum cleaners, irons, ovens, rice cookers, dryers, electric fans, air purifiers, electric lamps and compressors. Panasonic's Sanyo brand manufactures lithium-ion batteries, optical pickups, capacitors, digital cameras, LCD TVs, projectors, room ACs, biomedical equipment, washing machines and refrigerators.