Contact Oscar Health: Find below customer service details of Oscar Health, including phone and email. Besides contact details, the page also offers a brief overview of the company.
Head Office
Oscar Health
75 Varick Street
New York, New York
Customer Service
Phone: 1-855-OSCAR-55
Phone: 1-855-672-2788
Email: [email protected]
Email: [email protected] (for compliance concerns)
Email: [email protected] (brokers support)
______
About Oscar Health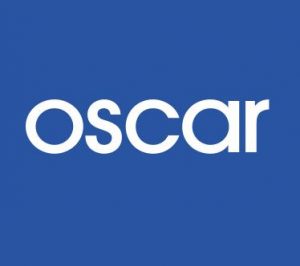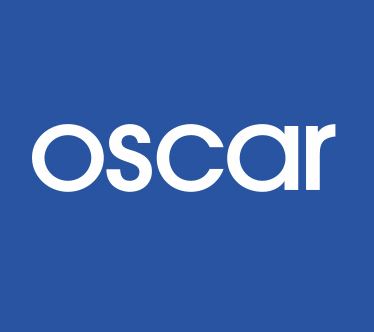 Oscar Health is a tech-driven health insurance company founded by Mario Schlosser, Kevin Nazemi and John Kushner in 2012. The brand serves individuals and businesses across New York, California, Texas, New Jersey, Ohio and Tennessee. The 700+ employees caters to 250,000 clients across the country. Headquartered at New York City, Oscar claims to work with 3,500 nationally ranked doctors across 140 specialties, not only making their services affordable but also offering the best in market. It claims to offer "more coverage and perks that give the most value for premium". Some of the top partners include Mount Sinai HealthPartners, Northwell Health, Catholic Health Services, Tribeca Pediatrics, CVS Caremark, Montefiore, Mather Hospital and Allied Physicians Group.
New customers can get a free quote on the website. You can pick from plans designed for individuals and families, or one for business/startup. All Oscar plans come with free unlimited Doctor on Call any time of the day, prescriptions over phone, and savings on health care costs each year. Oscar customers will have a dedicated team to help check availability, match with best doctors based on condition, complete forms and more. And with the Doctor on Call, you can request a call or talk to a doctor and get right diagnosis. You can get help for sinus infection, nausea, inflammation, fever, skin conditions, flu or joint pain.
For a personalised plan, you will have to fill in some details to see the plan options. There are Classic, Saver and Simple. The plans offer preventive care, Doctor on Call, access to network and deductibles. Before deductible, you will have to pay the full price and after the deductible you can enjoy reduced price and sometimes no cost on primary care, out of hospital care, therapy services, skilled nursing facility, diagnostic imaging and lab tests. The monthly premium is based upon income, the number of family members that you want to cover, age and other parameters.
The Oscar business plans also have been popular among clients. More than 3,500 companies already use the services. Businesses can enjoy coverage to employees and manage all from one single portal. There will be no paperwork and other hassles involved in payment, adding/removing employees, and changing plans. For those always on the move, Oscar's app for iOS and Android makes you more productive and access a number of services at the tap of a button. You can use the app to find doctors, see labs and prescriptions, access digital ID card and track deductible.
New Oscar customers can pay for a plan using major credit cards. You can also pay your premium or manage payment through auto-pay to have bills cleared directly from your bank account. Looking for forms? Search for Oscar's policies, plan benefits, coverage information, certificates, appeals, HIPAA authorization forms and others under the Forms section. Also use the Search for looking up a drug or for related information. Interested in being a broker? You can start enrolling clients, view commission statements and manager payment preferences from the admin dashboard. Oscar is also open for partnership with new providers. For more information or queries on branch locations, premium payment, cancellation, hospital network, career, or others, reach the Oscar Health support.