Contact Zillow: Find below customer service details of Zillow.com, including phone and email. Besides contact details, the page also offers a brief overview of the company. Reach the customer service below for support, complaints or feedback.
Head Office
Zillow Group
1301 Second Avenue
Floor 31
Seattle, WA 98101
United States
Customer Service
Phone: 206-470-7000 (corporate)
Email: [email protected] (listing queries)
____
About Zillow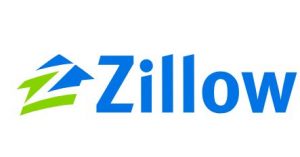 Zillow is a real estate marketplace launched in 2006. Founded by Rich Barton and Lloyd Frink, the company is headquartered at Seattle, Washington. Zillow allows users to search properties, get an estimated home price, along with appraisal services. It helps in buying, selling, renting, financing as well as remodeling. The database includes more than 110 million homes in the US. The popular Zestimate tool provides estimated market value for an individual home. The estimate is calculated using current market conditions, location and special features. Users can claim their home on Zillow and update facts
On the Zillow website you can find homes for sale by city, state or ZIP code. States listed include California, Texas, New York, Florida, Iowa, Illinois, Michigan, Utah, New Jersey, Washington, Indiana, Arizona, Tennessee, Maryland, Minnesota, Colorado, Louisiana, Kentucky, Delaware, South Carolina and Oklahoma. Buying and renting of properties can be set by a range of parameters. You can filter results by price, year built, lot size, bed rooms, and home type (houses, apartments, condos, townhomes). On each listing, you will find the current rates, map, detailed descriptions, neighborhood and, facts and features. If you are a landlord or property manager, create free rental listings to find home seekers.
The agent finder tool on the website allows users to connect with real estate agents, property managers and home builders. Coming to mortgages, you can shop for mortgage lenders and get best rates. Zillow also has a number of mobile apps for browsing homes for sale or getting instant notifications. Most of the tools available on web are also incorporated within the apps. For more information or queries on technical support, payment, apps, or others, reach the Zillow support.