Find below the customer service details of Ziggo, Netherlands. Besides contact details, the page also offers a brief overview of the company.
Head Office
Boven Vredenburg passage 124
Utrecht, 3511
WR Netherlands
Customer Service
Phone: 1200 (mobile phone number)
Phone: 0900 1884 (landline)
Phone: +31 881 212 817 (international)
_____ 
About Ziggo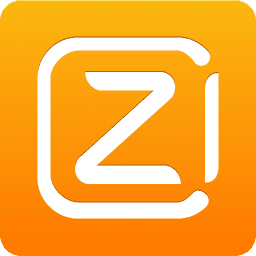 Ziggo is the largest cable operator in the Netherlands. Founded in 2008, the firm is headquartered in Utrecht and caters to both residential and commercial customers. In the year 2008, two firms, @Home and Casema merged to form a third company. Later, this company merged with UPC Netherland in 2015 to form Ziggo. The company at its initiation was the second-largest cable company in the country. Their customer base has witnessed tremendous growth in terms of numbers, only to make Ziggo the largest cable operator in the Netherlands. Currently, a subsidiary of Vodafone, Ziggo, as of 2017, has already registered around 3.9 million subscribers. Ziggo has rightfully surpassed the traditional meaning of cable television by providing a broad spectrum of services to its customers. From a cable TV subscription, Internet or telephone service, customers will find a range of plans suiting their needs.
Ziggo provides around 200 television channels and not less than one hundred radio channels to its customers. Additionally, the company offers DVR service and video-on-demand content. The service also broadcasts both public and commercial television stations. Most of the premium channels are transmitted in an encrypted form. The company offers tier services starting with Kabel TV, TV Standard and Movies and Series XL. Some packages even include channels from neighboring countries. The premium packages also include additional TV and radio channels. The Dutch public broadcaster NPO has also tied up with the Ziggo to broadcast channels, such as NPO 1, NOP 2 and NPO 3 in 1080i high-definition. Interestingly, these channels are a part of the basic service, ensuring that even the basic packages are fully loaded with channels across the spectrum. The company also has an online television service known as Ziggo Go. The service allows users to watch live TV. Users can also watch on-demand videos via personal gadgets such as laptops, tablets and mobile phones. Introduced in the year 2012, Ziggy Go also allows users to stream live TV across Chromecast and Apple TV.
Ziggo, as of date, has more than 3.5 million subscribers. While speed in most of the regions is around 500 Mbit/s, the company has been able to provide download speed up to 1 Gbit/s. Their telephone service also has more than 3 million landline subscribers as of date. However, the company seized to offer new connections after the year 2017. The company decided to migrate its existing customers to Vodafone Netherlands. Most of the Ziggy subscribers opt for a Triple play subscription, which allows them to subscribe for all three services offered by the company. In fact, at the beginning of the year 2018, around 65% of the Ziggy users had opted for the Triple play service.