Contact Zen Cart: Find below customer service details of Zen Cart, including phone and email. Besides contact details, the page also offers a brief overview of the ecommerce software developer.
Head Office
Zen Ventures, LLC
3939 South 6th Street #201
Klamath Falls, OR 97603
United States
Phone: 888-936-2278 (corporate)
Email: nil
Customer Service
Web: Zen Cart Forum
Download: SourceForge
___________
About Zen Cart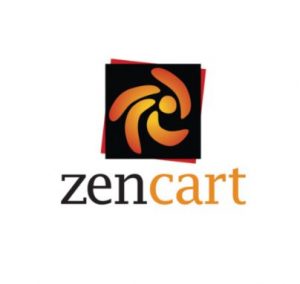 With the advent of online shopping, the market has been flooded with online store management systems of various forms. One such software that is making a tangible difference in enhancing ease of doing online business is Zen Cart. What is unique about Zen Cart is its genesis. A group of actual like–minded users who wanted to start an online business, programmers, developers, designers and consultants, all came together to brainstorm on a store management system that had all the features they thought would be useful to them. Thus was born the ecommerce web design that came to be called Zen Cart.
Using PHP as a programming language, Zen Cart uses MySQL database and components on HTML. Released in 2018 by Zen Ventures, Zen Cart is a free programme available through the General Public License or GNU. It offers a complete online store management solution to vendors who want to take their business online. Since it was designed by the end user, it is very user friendly and is top end open source shopping programme. Its success lies in its simplicity and even a lay person can use it easily and it can be set up by a developer with basic skills.
Zen Cart comes to the table with a host of options, features and the incredible support that the user gets from the company. Most popular among its features is that it is a free open source software that the user can freely modify to suit his needs. One of the key features of an online store management system is integration with secure payment gateways. Zen Cart has tied up with most popular payment gateways and one can get going almost as soon as you download the programme. Zen Cart is compatible with any hosting service and makes it easy to adapt with available resources.
With Zen Cart, you have the option of choosing your website's domain name that you can configure with your host company. Also, it is a ready to run programme that does not require any gestation period to start functioning. Zen Cart is a feature rich programme that has admin tools, buttons and graphics that can help you truly customise your online portal to your requirements. With many language packs available, you can now do business with clients from around the world. The addition of SSL ensures greatest security of sensitive information from snoopers.
Thanks to the seamless integration with popular gateways, you can start accepting payment instantly. The Tutorials/FAQ section has a list of articles with pointers on how to set up your site, integrate payment gateway and go live. Explore the Documentation section for topics on the multi-language menus, database schema, pagination, admin dashboard widgets, database, modules and template customization. If you have already set up your website, you can head to the Plugins/Addons Directory where you can download admin tools, language packs, payment modules, sideboxes, shipping modules and troubleshooting tools.
Zen Cart has an active community of users sharing views and taking tips from other developers on the Forum. There are hundreds of thousands of threads dealing with a number of topics. For more information or queries on advertising, bugs, partnership, or others, reach the Zen Cart support.