Contact Zameen: Find below customer service details of Zameen.com, including phone and email. Besides contact details, the page also offers a brief overview of the real estate portal.
Head Office
Pearl One,
94-B/I, MM Alam Road,
Gulberg III, Lahore, Pakistan
Customer Service
Phone: 0800-ZAMEEN (92633)
Phone: +92 42 3256 0445
Email: [email protected] (queries on expos)
______
About Zameen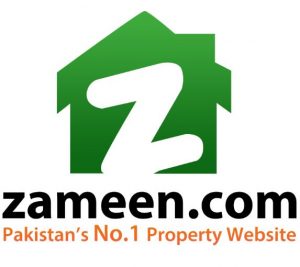 Zameen is a popular real estate platform in Pakistan, operating since 2006. The property portal, with presence in 28 cities, boasts of more than 350,000 new listings every month. Launched by entrepreneurs Zeeshan Ali Khan and Imran Ali Khan, Zameen is visited by over 5 million monthly users. The platform also has over 12,500 agencies regularly posting residential and commercial properties for buying, selling and leasing. Besides being focused on providing details of a property available to buy or rent, Zameen also regularly holds expos in Karachi, Lahore and Islamabad.
Browsing the Zameen platform is made easy through keyword, city, or category. Users can use the search on homepage to look for properties to buy or rent across Islamabad, Lahore, Karachi, Rawalpindi, Faisalabad, Multan, Peshawar, Hyderabad, Quetta, Sialkot, Sahiwal, Sargodha, among other cities. You can search by city, location, property type, area and price. The different property types include house, flat, farm house, room, residential plot, commercial plot and agricultural land. For commercial users, there is office, shop, warehouse, and factory. Not just on web, Zameen also offers similar features on the Android and iOS app.
On the homepage, you can find some of the popular locations, along with featured listings. Also find some featured agencies and new and upcoming projects. The property listings are also very comprehensive, containing all vital information to help make smart choices. You have an overview of the property, with details of area, bedrooms, location, and all the amenities you can find in the building. There are pictures showing the property from different angles. To see if the price you are paying is reasonable, you can see the price index to know the current rates. If you are interested, you can contact the agent or owner directly through the contact form. Registered users can also see the contact information to reach the owner.
For those who want to connect with an agent for advice and assistance in looking for a property, there is an exclusive Agents section that lists all the popular agencies. Are you a property owner? You can list your property for rent or sale with just a few steps. Make your listing interesting with an engaging title, description, price along with pictures. The basic plan has a restriction on the number of listings. There are plans you can purchase to enjoy more listings or to make your listing featured. You can purchase plans or leads using debit/credit card and Internet Banking. For more information or queries on registration, payment, cancellation, or others, reach the Zameen support.