Find below customer service details of Yousician. Besides contact details, the page also offers a brief overview of the music learning app.
Head Office
Yousician Ltd
Siltasaarenkatu 16,
00530 Helsinki, Finland
Support
Email: [email protected]
_____
About Yousician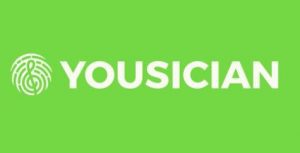 Yousician is a popular music learning app launched in 2010. Founded by Chris Thur and Mikko Kaipainen, Yousician operates from its headquarters at Helsinki, Finland. Beginners and advanced musicians can learn a variety of instruments step by step through Yousician. Currently, there are programs designed for learning guitar, bass guitar, piano, ukulele and vocals. The company claims to be the largest music educator in the world.
The award-winning app is available on both Android and iOS platforms. It works with both a MIDI cable as well as the device's microphone. Desktop users can login on the web-based platform. New users can start with a free trial before upgrading to a premium plan. A paid subscription is necessary for learning the full program. On Yousician you will find a library of over 1,500 songs and exercises. The tracks can be filtered by music genres (classical, pop, blues etc) and levels. As you play a song, the app will give you instant feedback. Besides tracks, you also will find a library of video lessons covering from beginner to advanced.
There are no cables required as the app will use the device's mic to listen to what you play. Millions of users are already benefiting from the curriculum that are designed by experts. And you just need one membership to learn guitar, piano or ukulele. You can choose a monthly or yearly subscription. If you have a busy schedule, you can opt for a 10-minute class or can choose the intense 30-minute class. As you play a song, you will see instant feedback on the accuracy of the note. And when users complete each "mission", they can unlock a "level".
Users can view and manage their subscription by signing into their account. You can cancel your membership any time from in there. Payment for new subscription or renewal can be made using debit/credit card or digital wallets. If not happy with the service, you can cancel within 15 days and get a full refund. More details of payment, cancellation, refund and related are available under the Support section of website.