Find below the customer service details of Yidio. Besides contact details, the page also offers a brief overview of the technology company.
Head Office
650 Mission Street,
First Floor, San Francisco,
California, 94105,
United States
Phone: (415) 200 2368
Customer Service
Email: [email protected]
_____
About Yidio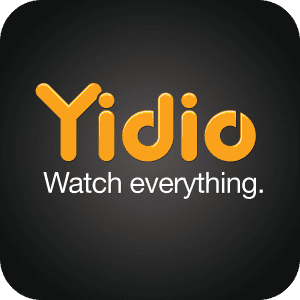 Yidio is short for 'Your Internet Video'. Founded in 2008, Yidio is a premier search and discovery platform for movies and TV shows. Yidio curates content from various video-streaming providers and showcases it on a single platform for viewers. The platform was founded by brothers Adam and Brandon Eatros, with an aim to present content in one place so users do not have to switch between multiple apps. By gathering content from various providers in one place, Yidio has become a convenient entertainment platform for many. The platform consolidates content from leading streaming services that include Netflix, Amazon Prime, Crunchyroll, Crackle, Showtime, and iTunes, among others. The home screen displays the latest content, including new releases and freshly aired programs. With approximately one million movies and TV shows, the interface keeps the collection organised as per genre and source. Each listing comes with a description and rating from review aggregator Rotten Tomatoes. Yidio is available on both Android and iOS platforms.
Currently, Yidio boasts a user base of 15 million monthly users. Providing content from 180 providers, the platform can offer users personalised experience through intuitive discovery tools. Users can create a profile that can help them track favourite shows and get new episode reminders. Yidio also provides show recommendations based on the content they have shown interest in. If you have subscribed to multiple streaming services, Yidio will help you pull in data from multiple sources to curate the most accurate entertainment directory. The platform also facilitates the users with complete episode-wise show information and provides links to the shows. Yidio also has an editorial team that keeps the users engaged with entertainment news. So if you have access to Yidio, you will have access to celebrity gossip, behind the scenes stories, and social trends. A daily stream of hot topics is available for each dashboard, depending on the interest of users.
Signing up on Yidio is easy. You can sign up using your Facebook credentials, or you can use your email address to create your profile. Once you have signed in, you will be welcomed with a dashboard that allows you to add TV shows and movies to the watchlist. You can then add the streaming services to the dashboard. Please note that you can add streaming services only when you have working subscriptions for the same. Yidio has a support centre available on the website. You can create a support ticket by clicking on the 'new support ticket', available on the top right of Yidio's support centre page.