Contact Xmind: Find below customer service details of Xmind.net, including phone and email. Besides contact details, the page also offers a brief overview of the software.
Head Office
Room 1301, Bank of America Tower
12 Harcourt Road
Central, Hong Kong
Customer Service
Email: [email protected]
Email: [email protected]
Phone: 1-415-501-068
_____
About Xmind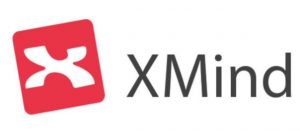 With fleeting ideas, obscure images and never ending to-do-lists, the mind tends to be disorganized. Hence the need for a software that helps you organize your ideas, visualize your concepts and give meaning to your innovations. Developed by Xmind Limited, Xmind is a mind mapping software. It is effectively used for knowledge management, taking down meeting minutes, task organization and presentation. It runs on the Windows, MacOS and Linux operating system.
The basic mind map on Xmind contains a root in the centre, with branching ideas, it also offers organization charts, Tree-chart, Logic chat, Fishbone chart, Matrix and Timeline. Xmind allows you to access your mind maps from different devices while on the move. At the top of its features is its ability to share your mind maps with colleagues and friends in different formats like Word, PDF and PPT. The software allows you to import from other mind mapping software like FreeMind and MindManager. Three versions are in existence namely – the free trial version, Xmind Pro, and Xmind Zen.
The trial version offers a wide variety of features that can help you create colourful mind maps. Some features, however are locked on the trial version and are only available on the Pro and ZEN versions. The free versions allows you to export your mind maps but with a water mark. It also doesn't allow you to insert topic link or add local images. The trial version just offers the basic features of Xmind and can be used for simple mind mapping.
Xmind Pro version such as the Xmind 8 Pro is more advanced than the Trial version. It shares a lot of features with the ZEN edition permitting slide base presentation and brainstorming. You can export to PDF and other formats. Various templates are available to create colourful presentations and charts. It contains all the features of the trial version and many more features to give you a better experience. The Xmind 8 Pro version is available for $129 and can be bought on their official website.
The full version known as Xmind: ZEN grants you full access to all the features on Xmind. It allows you to export your mind maps without watermark. It offers the features of the trial version plus hyperlink, audio, and local images features. It allows you export your files without watermark to Word, Excel, OPML and textbundle. It can be used for both individual and commercial purposes. This version supports the use of passwords and enables a Dark User Interface.
Nothing boosts your confidence like a well organised plans and ideas, detailed minutes of meeting, itemized notes and to-do-lots, colourful and professional presentation. Xmind ensures that you have all your ideas organized and professionally presented. For more information or queries on subscription, payment, cancellation, refund, technical support, or others, reach the Xmind support.